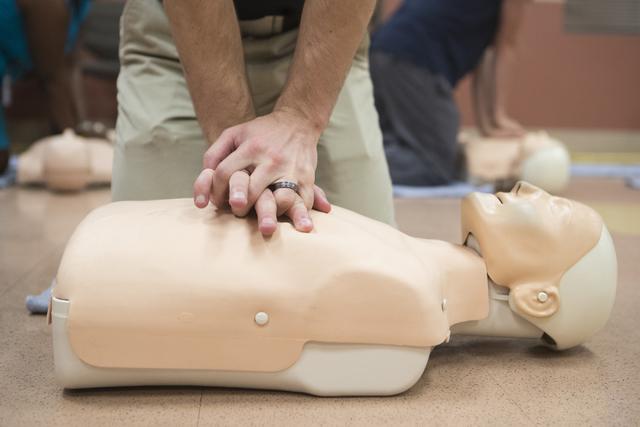 Here are three things to watch for on day 74 of the 2017 legislative session:
1. Required CPR. Public and private schools would be required to teach CPR and how to use an automated external defibrillator under Assembly Bill 85. The proposal from Assembly Health and Human Services is up in Senate Education at 3:30 p.m.
2. Domestic-violence protections. Assembly Bill 146, proposed by Assemblyman Justin Watkins, D-Las Vegas, would require that Nevada law enforcement officers enforce a domestic-violence protection order issued from Canada. It's up at 1:30 p.m. in Senate Judiciary.
3. Name change. Sen. David Parks, D-Las Vegas, wants to remove the requirement that those seeking a name change because of their gender identity post a notice in a newspaper. Senate Bill 110 is up in Assembly Judiciary at 9 a.m.
Contact Victor Joecks at vjoecks@reviewjournal.com or 702-383-4698. Follow @victorjoecks on Twitter.