3 things to watch on day 117 of the Nevada Legislature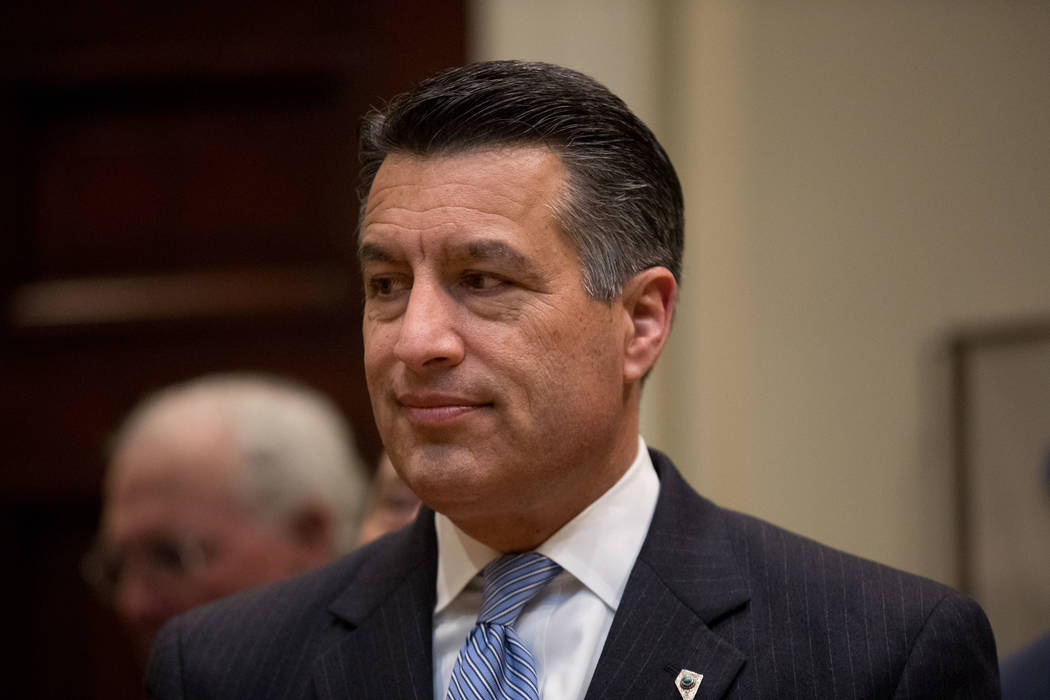 Here are three things to watch on day 117 of the 2017 legislative session:
1. Veto watch. Gov. Brian Sandoval issued five vetoes Thursday afternoon following the move by Sen. Majority Leader Aaron Ford, D-Las Vegas, to blow up ESA negotiations. If no deal is reached, expect the vetoes to keep coming.
2. Budget bills. Democrats are rushing to push the budget bills through the Legislature and get them on Gov. Brian Sandoval's desk ahead of Monday's adjournment deadline. Sandoval has not indicated whether he would veto the budget to try and save ESAs.
3. Minimum wage. Democrats have two choices when it comes to a minimum wage. They can either send Senate Bill 106 and Assembly Bill 175 to Sandoval for a potential veto, or pass a constitutional amendment. Senate Joint Resolution 6 would need to be approved session and again by the Legislature in 2019. Time is running out, so expect those bills to keep moving.
Contact Victor Joecks at vjoecks@reviewjournal.com or 702-383-4698. Follow @victorjoecks on Twitter.