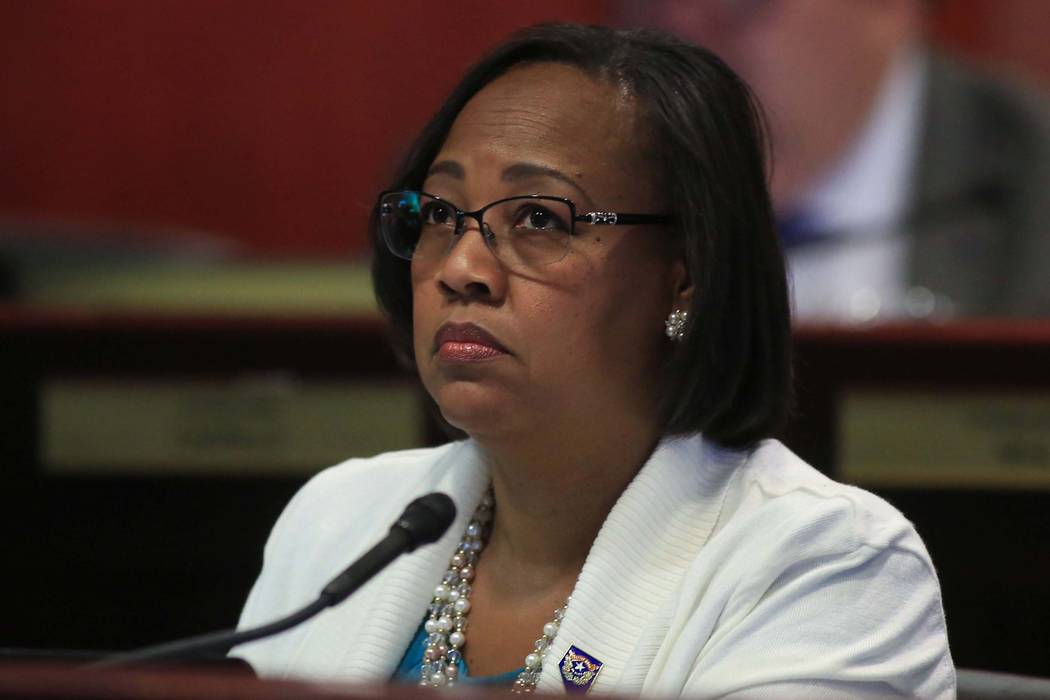 Here are three things to watch on day 114 of the 2017 Legislative Session:
1. Let's make a deal. Leaders from both parties are working on a compromise that would fund Education Savings Accounts and give Democrats one of their priorities. The bill was heard for the first time on Monday night, and many budget bills are waiting on this deal. When will it happen?
2. Outlawing private prisons. Assemblywoman Daniele Monroe-Moreno, D-North Las Vegas, wants to end privately run prisons in Nevada. Assembly Bill 303 is scheduled to be heard in the Senate Judiciary committee.
3. Property tax hike. Senate Joint Resolution 14 would increase property taxes by resetting a home's taxable value upon sale. The proposal by Senate Revenue and Economic Development is slated for Assembly Taxation committee.
Contact Victor Joecks at vjoecks@reviewjournal.com or 702-383-4698. Follow @victorjoecks on Twitter.