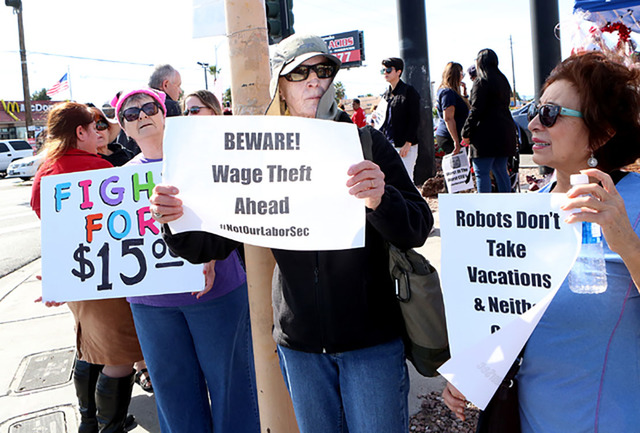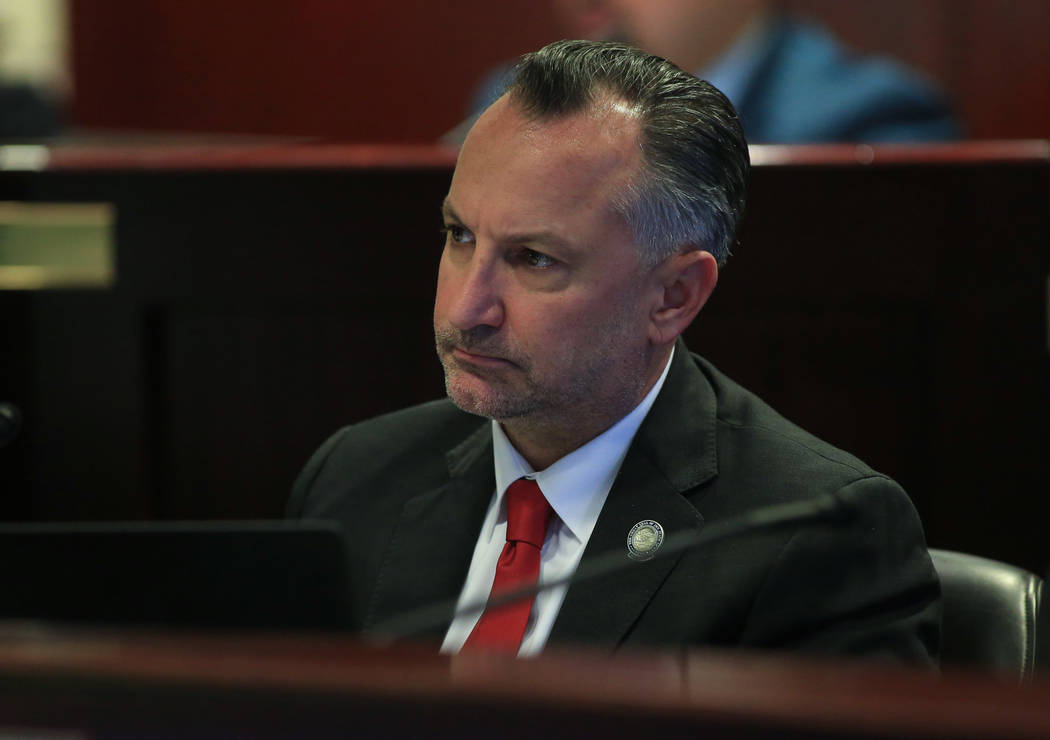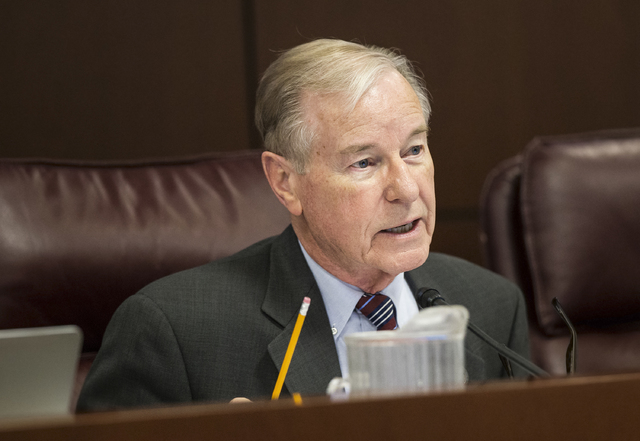 Here are three things to watch on day 94 of the 2017 legislative session:
1. Minimum wage. Nevada's minimum wage would increase by 75 cents an hour, up to $12 an hour, starting in 2022, under Senate Joint Resolution 6. The plan by Senate Commerce, Labor and Energy to amend Nevada's constitution is up in the same committee.
2. Prevailing wage. Assembly Bill 154 would increase the cost of some government construction projects by requiring school districts to pay full prevailing wage rates and lowering the threshold for such projects from $250,000 to $100,000. The proposal by Assemblyman Chris Brooks, D-Las Vegas, will be heard in Senate Government Affairs.
3. Assisted suicide. Sen. David Parks, D-Las Vegas, wants to make it legal for a doctor to prescribe lethal medications to those with terminal illnesses. Senate Bill 261 is up in Senate Health and Human Services.
Contact Victor Joecks at vjoecks@reviewjournal.com or 702-383-4698. Follow @victorjoecks on Twitter.