3 ways to fix collective bargaining
Updated May 29, 2018 - 9:57 pm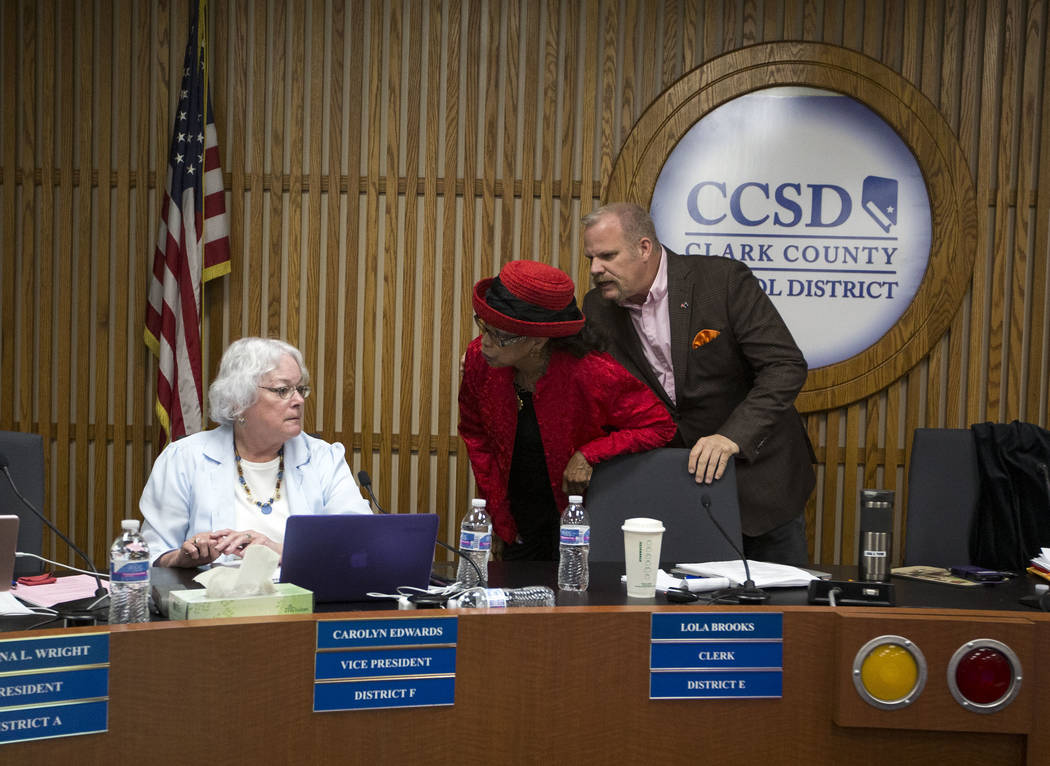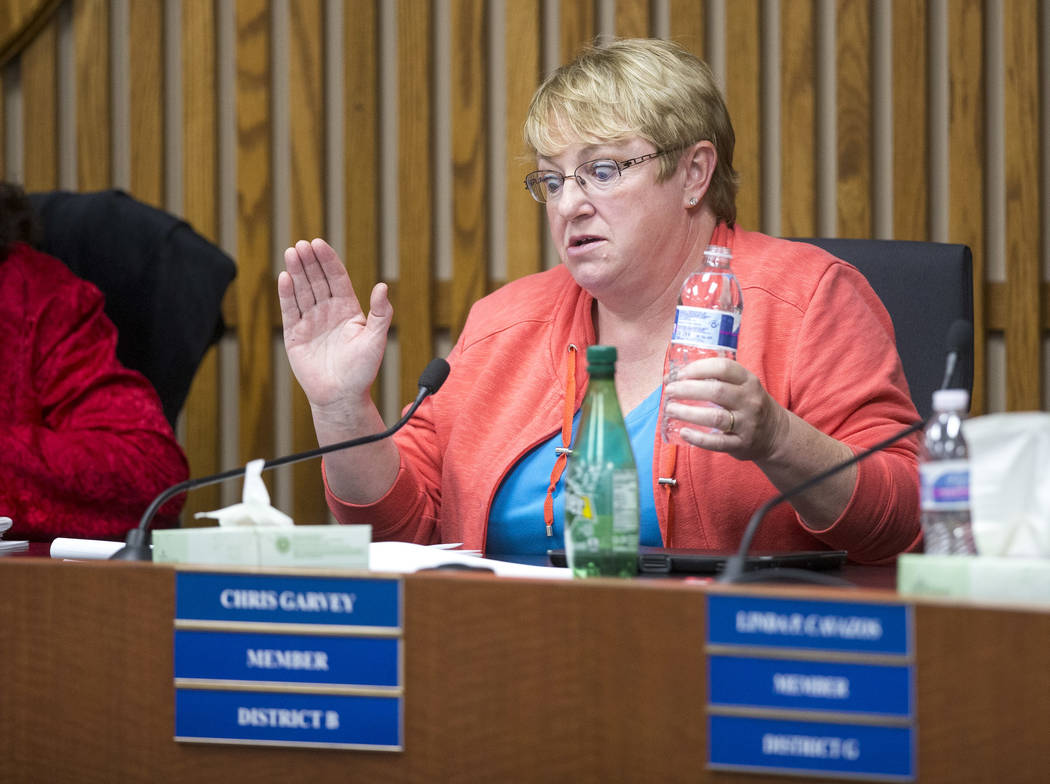 If you hope to fix the Clark County School District's problems, you must start in Carson City.
In Nevada, all local governments are creations of the state. They are like subsidiaries of a larger company. They have their own leaders and employees, but if the parent company tells them to do something, they must obey.
In some ways, this works out well. Have you ever wondered why the Clark County Commission — made up of seven Democrats — spends so little time talking about tax hikes? It's not because they aren't liberal — watching commissioners Steve Sisolak and Chris Giunchigliani move further and further to the left in their quest for the Democrat gubernatorial nod should convince you of that. Instead, it's because they can raise taxes only when the state says they can — like with the More Cops Tax.
That's the good. The bad is collective bargaining. The school district, along with every local government, can't set its employees' pay and benefits. Per state law, it must negotiate with an employee union. If district officials can't reach an agreement, the dispute goes to binding arbitration and an unelected, unaccountable, out-of-state arbitrator picks the winner. The first criterion the arbitrator looks at is the district's ability to pay.
This is why more money won't fix the district's budget problems. Give it more unrestricted money, and its unions will demand greater pay increases.
Here are three ways to fix this broken system.
1. Eliminate collective bargaining. Being on the same side of a domestic-policy issue as the late President Franklin Delano Roosevelt is normally a bad idea. This is an exception.
"All government employees should realize that the process of collective bargaining, as usually understood, cannot be transplanted into the public service," wrote Roosevelt in 1937. Originally, the left viewed unions as a way to redistribute wealth from owners to the people. Government, however, is "the whole people." He even called strikes by public employees "unthinkable and intolerable."
He was right. Collective bargaining makes government vastly more expensive. This — through higher taxes or reduced government services — actually hurts those in private-sector unions.
You don't need collective bargaining to run government bureaucracies. Case in point is the state of Nevada. Statutes prohibit state workers from bargaining collectively. For decades, lawmakers have refused to budge on this because it would cost too much. Talk about "Do as I say, not as I do."
2. Exempt 25 percent of the ending fund balance from arbitration. In 2015, Republican lawmakers passed a bill in this regard for all local governments except school districts. The original legislation included school districts, but they were excised as the bill moved along. This change would prevent an arbitrator from tapping a larger portion of the district's ending fund balance, which has left the Clark County School District teetering on the brink of insolvency.
3. Allow the School Board to resolve disputes. Voters don't select an arbitrator. They select trustees. If there is a contract dispute, elected officials should resolve it.
This sounds obvious — and most people probably think this is how the system currently works — and it would still give unions enormous power. Unions and their members are the biggest special-interest group influencing local elections. Vote against a union's proposal, and labor activists would likely come after you during the balloting. It wouldn't be perfect, but at least it would give taxpayers a chance to hold trustees accountable.
Any one of these changes would put the district on sturdier financial footing. But no one in the district, including incoming Superintendent Jesus Jara, may implement them. Legislators would have to change state law.
If you care about this issue, ask candidates for governor, the Assembly and the state Senate how they'd reform collective bargaining. All candidates have a platform on education, but if they aren't talking about collective bargaining, they're just pushing more of the same.
Contact Victor Joecks at vjoecks@reviewjournal.com or 702-383-4698. Follow @victorjoecks on Twitter.