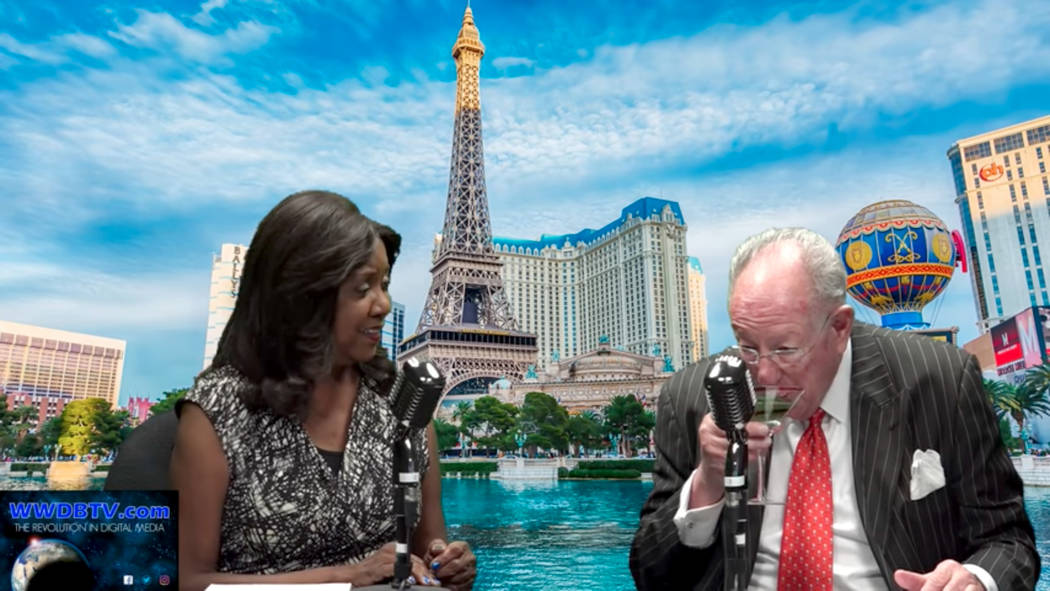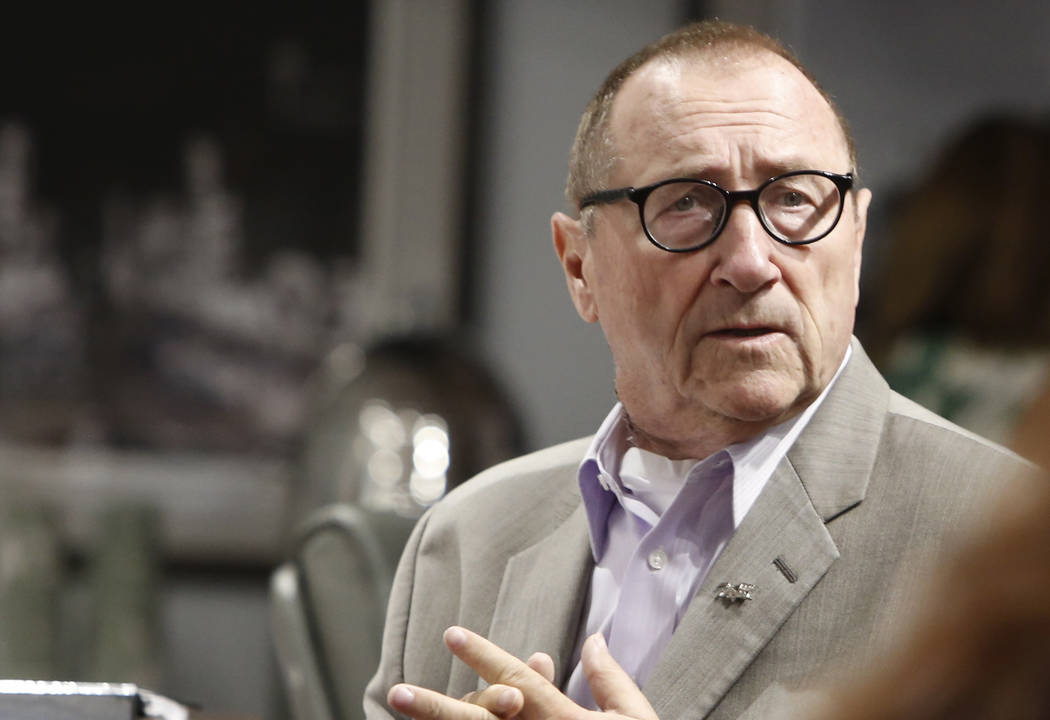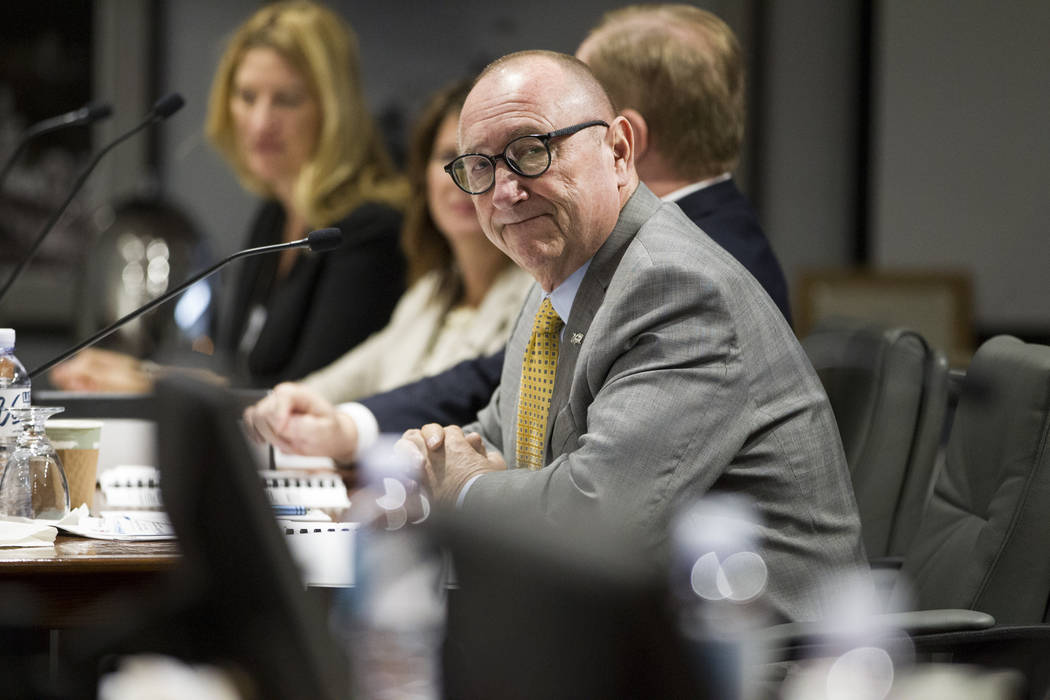 The Las Vegas Convention and Visitors Authority is wasting tax dollars. We know about it because the Review-Journal's investigative team uncovered the frivolous spending and the lack of accountability within the public agency.
The question now, with leadership changes coming to the public agency, is whether anyone is going to do anything about it.
Tax dollars paid for $300 steaks, thousands of bottles of wine that cost more than the agency's $100 limit, and $1,000 worth of concert tickets for a county commissioner even though there was no business purpose for them. LVCVA board members, who are supposed to be minding the store, were given first-class trips.
Recently, the RJ's team reported the LVCVA paid its security guards to bring alcohol to former Las Vegas Mayor Oscar Goodman and serve as his personal designated drivers. Goodman has a $72,000-a-year, no-bid contract to be the LVCVA's chief "ambassador." No, that's not a real job. Yes, they created it specifically for him, a former LVCVA board chair.
LVCVA board members have largely ignored the waste. The board quietly approved a $15,000 audit that is due in October, but without board members pushing for change, little will happen.
Perhaps Steve Hill, who's leaving his job as executive director of the Governor's Office of Economic Development for a leadership position at the LVCVA, will question the spending habits of current President and CEO Rossi Ralenkotter. Then again, LVCVA board members had no idea Hill was joining the agency when news of his move broke Wednesday night.
Board members aren't driving this bus.
It's frustrating for taxpayers, but there is reason for hope: The Legislature created the LVCVA. If the board won't fix these problems, the Legislature should — and the majority of legislative seats are on the ballot in 2018.
Here are three ways legislators can fix the LVCVA.
1. Directly elect the LVCVA board. The biggest structural obstacle to accountability is the LVCVA board, which goes along to get along — with some members collecting freebies for themselves. The eight elected officials who sit on the board aren't directly elected to those posts. Instead, they're voted in as county commissioners or City Council members, then placed on the LVCVA board with the understanding that they won't rock the boat. County and city races usually hinge on neighborhood issues, not the secondary responsibility of serving on the LVCVA board.
Directly electing LVCVA board members would dramatically change their behavior because voters could hold them directly responsible. Ignoring wasteful spending would be political suicide.
Until the Legislature changes the selection process of LVCVA board members, anyone running against a current board member should make this waste a campaign issue. The attack ads write themselves and would resonate with the public.
2. Re-direct LVCVA funding. It's a principle every parent is familiar with: If you reward bad behavior, you'll get more bad behavior.
Because the LVCVA can't be trusted to spend its money wisely, it should have less to spend. In 2016, the LVCVA had $323 million in revenues, including $260 million from the hotel room tax. Lawmakers could divert, say, $50 million a year until the LVCVA shows it takes the public's trust seriously.
No doubt this idea would upset some gaming executives, but it'd be a home-run campaign issue.
"We're taking the money the LVCVA spent on alcohol, showgirls, jewelry and rides for people who can easily afford cab fare and giving it to schools instead."
3. Competitively bid contracts. Making government use competitive bidding to award significant contracts should be a no-brainer. That it's not speaks in part to the political power of the LVCVA and R&R Partners. R&R Partners runs LVCVA's advertising efforts. LVCVA last competitively bid the contract in 1999.
R&R charges LVCVA a yearly retainer of $15.5 million and gets a 6.5 percent commission on all media buys and external production costs. It's a windfall for R&R and has helped make it one of the most influential firms in Carson City. Take away R&R's slush fund of LVCVA cash, and it'll be easier to implement reforms.
Victor Joecks' column appears in the Nevada section each Sunday, Wednesday and Friday. Nevada section each Sunday, Wednesday and Friday. Contact him at vjoecks@reviewjournal.com or 702-383-4698. Follow @victorjoecks on Twitter.