4 reasons Tarkanian can beat Heller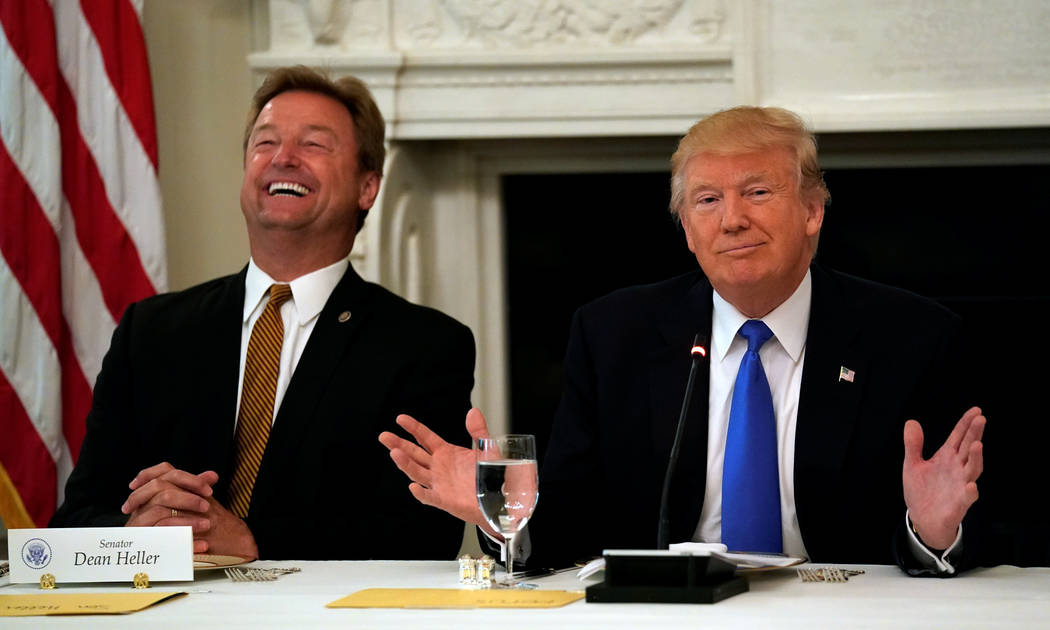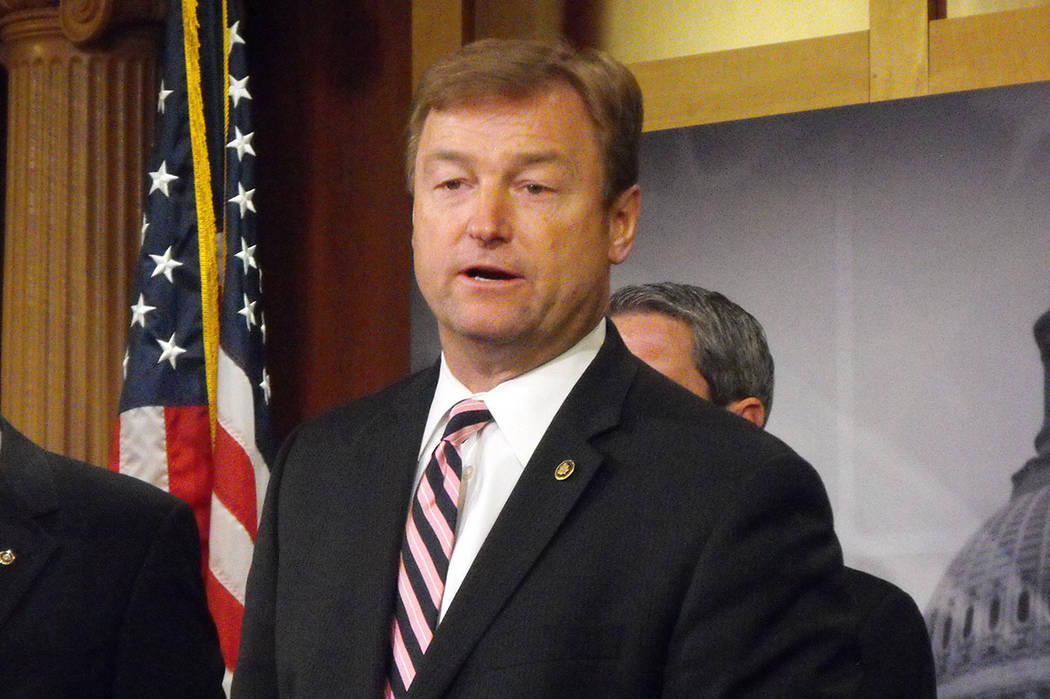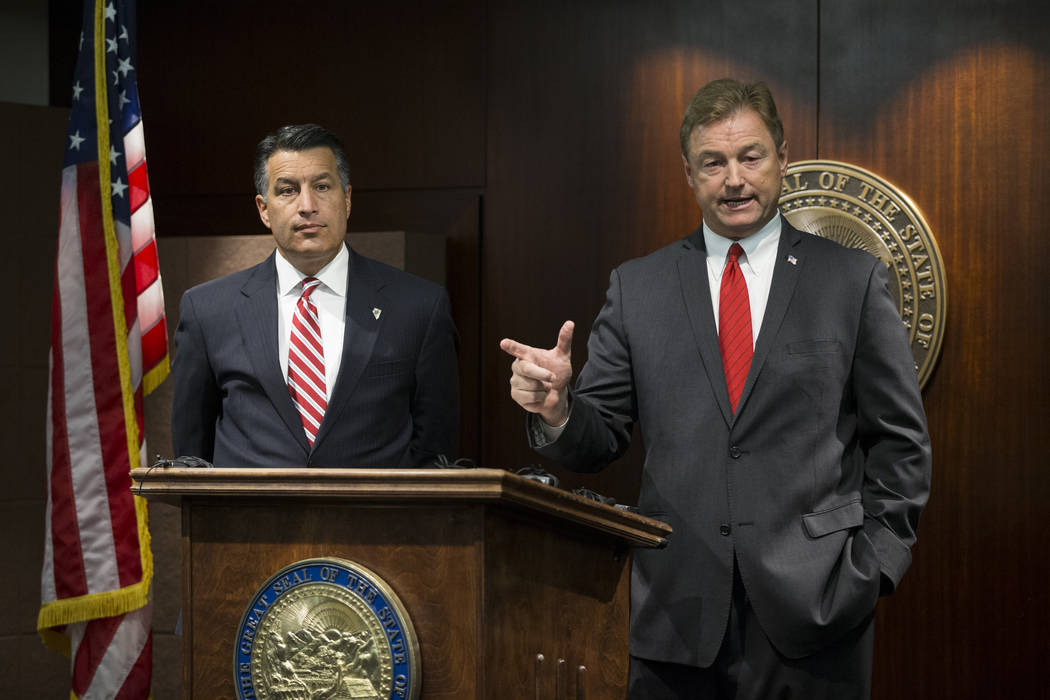 Recent history says Danny Tarkanian is wasting his time challenging Sen. Dean Heller in next year's Republican primary. From 2012 to 2016, only one sitting U.S. senator lost a primary challenge: a then-80-year-old Richard Lugar, R-Ind., in 2012.
That's a tough place to start from, but past trends ignore the unique problems Heller faces in his re-election bid. Here are four reasons Tarkanian can best Heller and advance to the general election.
1. Heller voted against repealing Obamacare. For six years, being a Republican meant vigorously opposing Obamacare. Heller voted to repeal it in 2015. But when Heller had a chance to repeal Obamacare this summer, knowing that President Donald Trump would sign it, he voted no. Heller even held a self-serving news conference with Gov. Brian Sandoval at the end of June that torpedoed Senate Republican efforts to replace parts of Obamacare.
Those moves were defensible politically — the repeal package polled terribly — but good luck telling Republican primary voters you protected Obamacare to save your political career.
2. Trump loyalists will favor Tarkanian. In Nevada's 2016 presidential caucus, Donald Trump won almost 50 percent of the vote. Despite recent turmoil, Trump remains popular with the Republican grass roots.
Heller and Tarkanian have backed Trump quite differently.
In August 2016, Heller said he was "100 percent against Clinton, 99 percent against Trump." Tarkanian, while running for the 3rd Congressional District in 2016, resisted calls to withdraw his support of Trump.
"No matter how much you don't agree with Trump, there was no doubt that Donald Trump would be a better president than Hillary Clinton," Tarkanian said.
Heller's belated announcement this week, nine months after the election, that he voted for Trump shows his campaign team knows it matters with GOP primary voters.
Tarkanian's support of Trump also help him in rural Nevada, where he racked up votes in his 2012 primary for Nevada's 4th Congressional District.
3. Heller's flip-flopping hurts him. Having it both ways is a great short-term political strategy. Your party affiliation ensures the support of your base, and those in the center support your new policy. But talk out of both sides of your mouth often enough, and your base will stop trusting you.
"I think it (Heller's flip-flopping) is going to be the main issue," Tarkanian told me. "He keeps changing his position based on where political wind is. When I talk to people, that's what upsets them the most."
"Dean Heller's approval rating is under 50 percent, and it's under 50 percent with Republicans," said Zachary Moyle, a former executive director of Republican Party and political consultant, who is friends with Tarkanian but not employed by either campaign. "That's widely problematic."
4. Outside money. Tarkanian has shown he can raise enough money to beat candidates preferred by the Republican establishment. If his fundraising numbers show he has enough to run a credible campaign, expect an influx of out-of-state donations.
"He's been an unabashed Trump supporter," Moyle said. "And there are donors in every single state willing to give to a senator who'll help Trump get his agenda through."
Being the incumbent gives Heller significant advantages, but these circumstances give Tarkanian a credible shot at the upset.
Victor Joecks' column appears in the Nevada section each Sunday, Wednesday and Friday. Listen to him discuss his columns each Monday at 9 a.m. with Kevin Wall on 790 Talk Now. Contact him at vjoecks@reviewjournal.com or 702-383-4698. Follow @victorjoecks on Twitter.