8 political predictions for 2018
Updated December 30, 2017 - 9:48 pm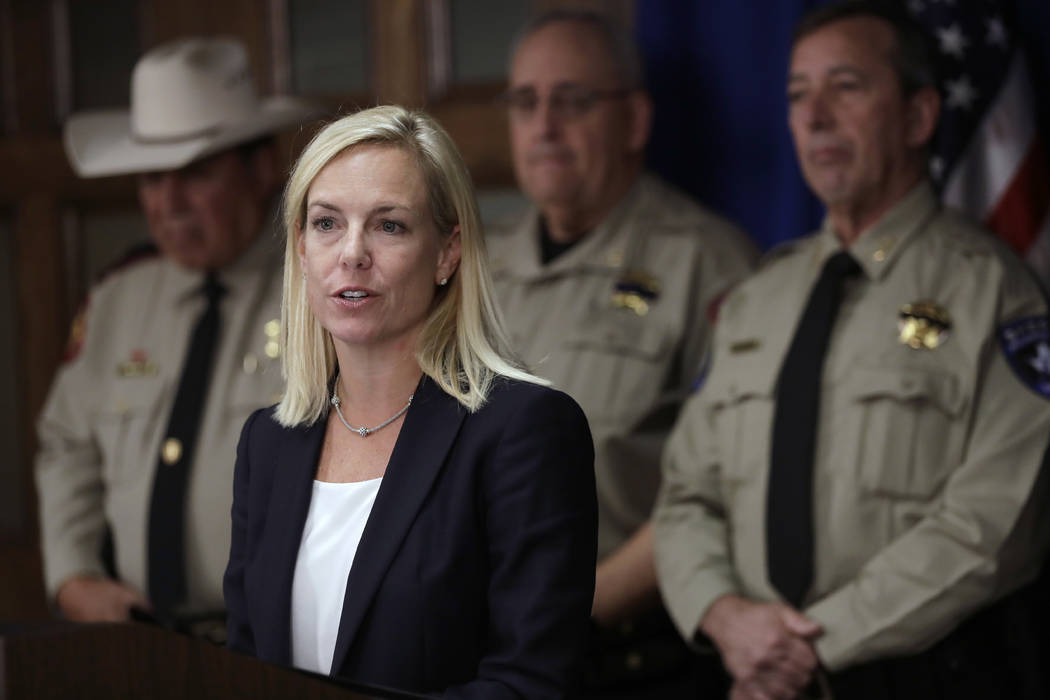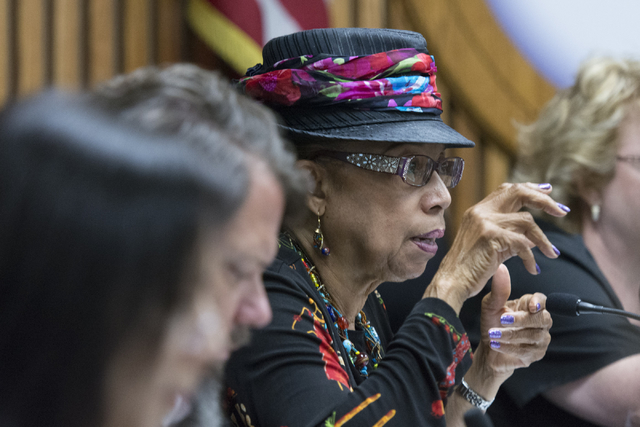 It's time to put my credibility as a pundit on the line and offer eight political predictions for 2018.
1. Recalls go forward. Democrats have offered plenty of bluster to the media about invalid signatures on the recall petitions, but the numbers don't back it up. Consider the recall of state Sen. Nicole Cannizzaro. Recall supporters turned in 16,875 signatures. Election officials said 89 percent were valid. Recall opponents turned in 1,273 removal requests. Election officials found just 36 percent were valid.
That leaves recall opponents relying on constitutionally dubious post-submission withdrawals. While it's always dangerous to assume the state Supreme Court will follow the constitution, I think the justices get this one right and give voters the final word.
2. Preventing sanctuary state initiative qualifies, wins. Six years ago, the immigration debate in Nevada centered around blanket amnesty. Now, it's about whether illegal aliens who commit additional crimes should be deported or released.
While then-candidate Donald Trump pioneered that incredible act of political jujitsu, state Senate Minority Leader Michael Roberson has brought it to Nevada. He's sponsoring a constitutional amendment to prevent sanctuary jurisdictions in Nevada. Qualifying initiatives is all about raising money, a talent at which Roberson excels. If the initiative makes the ballot, it'll win and boost Republican candidates.
3. Energy choice initiative wins. Two years ago, an initiative to open up Nevada's energy market to competition won 72 percent of the vote. As a constitutional amendment, it goes before voters twice. NV Energy hates it, although it has remained publicly neutral. Even if opponents try to spend money to defeat it, it'll win in a landslide.
4. Supreme Court candidate Cadish draws a challenger. For the past 10 years, Supreme Court races in Nevada have been more coronations than contests. That's how long it's been since there's been a contested race for the state high court. Conservatives have until just Jan. 12 to find a challenger to Clark County District Court Judge Elissa Cadish. She's running to replace retiring Chief Justice Michael Cherry. Harry Reid nominated Cadish for the federal bench, but her nomination stalled when her views on gun rights came out. She told a gun rights group that she did "not believe that there is this constitutional right" to keep and bear arms.
5. The Clark County School District's budget problems continue. There had to be one give-me on the list.
6. Democrats forget about 2015 tax hikes. Expect lots of talk from Democrats in 2018 about how Nevada doesn't spend enough on education. Don't expect them to mention that just three years ago, Gov. Brian Sandoval pushed through the largest tax increase in Nevada history to increase education spending. The left's cognitive dissonance on education spending will remain strong.
7. Sisolak goes left. Democratic gubernatorial candidate and Clark County Commissioner Chris Giunchigliani is a hard-core leftist. Democratic primary voters are too. If Democratic gubernatorial candidate and Clark County Commission Chair Steve Sisolak wants to win the nomination, he doesn't need more money or endorsements. He needs to convince Democrat primary voters he's a liberal as they are.
8. Amazon HQ2 won't come to Vegas. Nevada's economic development officials are eager to give Amazon your money, but it won't be enough to bring Amazon's HQ2 to Nevada. That's worth celebrating.
Happy New Year.
Listen to Victor Joecks discuss his columns each Monday at 9 a.m. with Kevin Wall on 790 Talk Now. Contact him at vjoecks@reviewjournal.com or 702-383-4698. Follow @victorjoecks on Twitter.