A future DACA deal offers risk, reward for Heller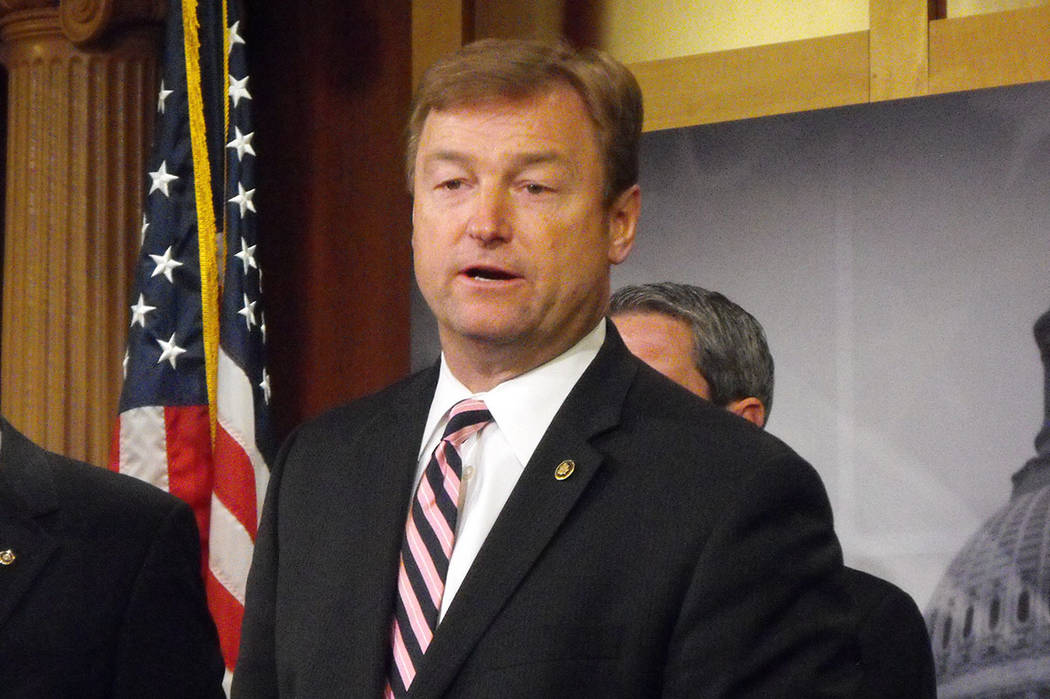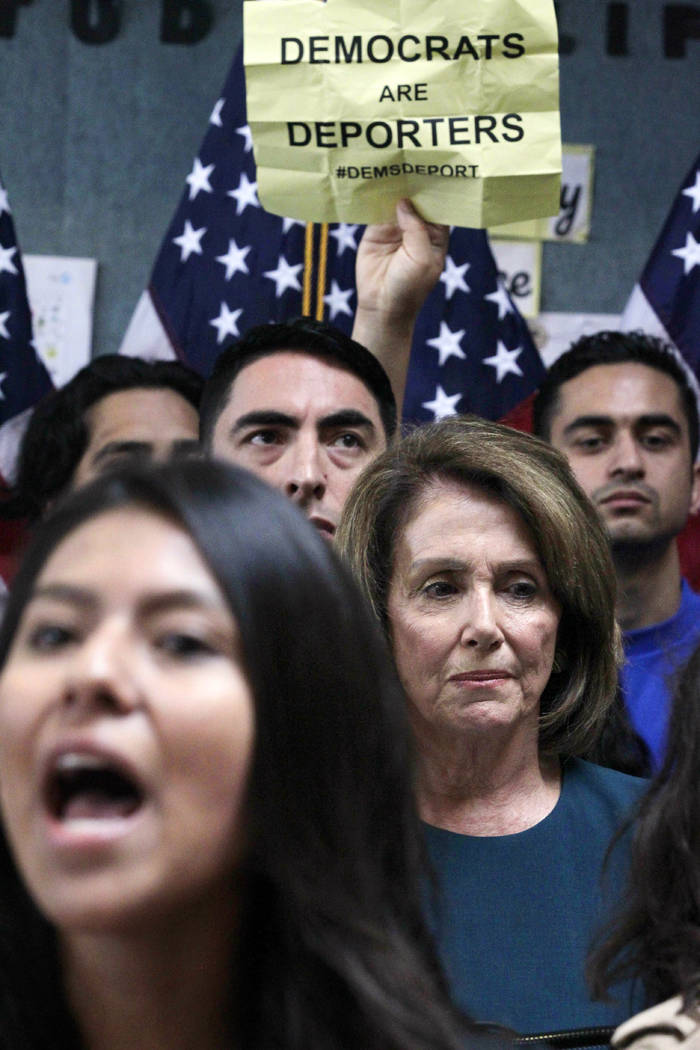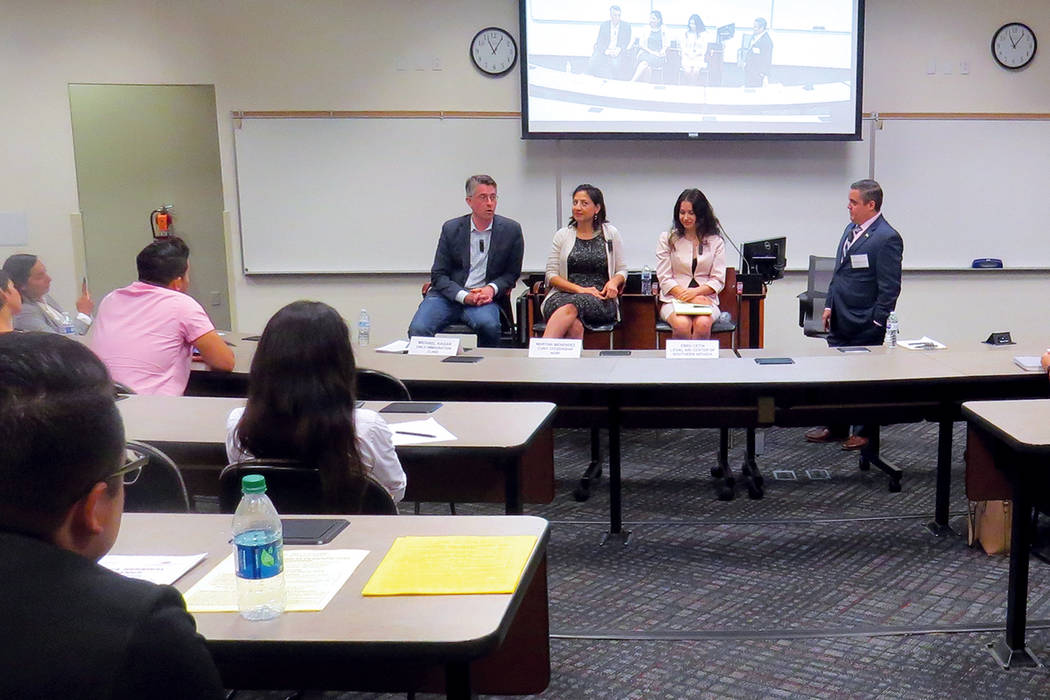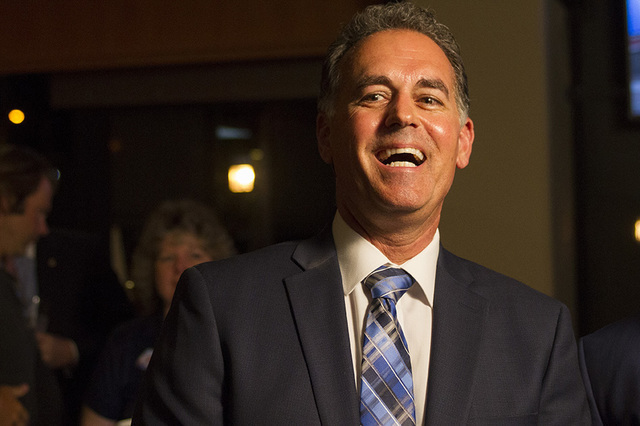 Even Republican primary voters can begrudgingly accept the need for elected officials to compromise. What they can't — and shouldn't — accept are GOP politicians caving in to their opponents.
That's the decision facing Sen. Dean Heller on what to do with the Deferred Action for Childhood Arrivals program.
Then-president Barack Obama created DACA in 2012 via executive action, and it gave legal status to some illegal immigrants who came here as children. It was an overreach, and experts considered it vulnerable to a legal challenge. Even Obama had previously said he didn't have the constitutional authority to rewrite immigration law.
In September, President Donald Trump announced that he was ending DACA in six months. He delayed ending the program immediately because he wanted Congress to pass a constitutional version of it. In the weeks after that announcement, Trump has signaled that he wants significant concessions — such as money for a border wall — in exchange for a DACA bill. Republican senators, meanwhile, want stronger internal enforcement measures such as mandatory E-Verify, the system employers can use to ensure that potential employees are authorized to work in the United States.
Republicans control both houses of Congress but have only 52 votes in the Senate. They need 60 votes to break a filibuster, so any DACA deal would have to receive some Democratic support. This is where Heller, who's facing a serious primary challenge from businessman Danny Tarkanian, comes in.
"I'm going to support the DACA fix," Heller told me last week when I interviewed him on "Nevada Politics Today." "I'm going to push as hard as I can to make sure that there's border security and that there's an E-Verify system in there. I believe most of us in the majority believe the same way.
"It will be very difficult to have a clean DACA vote, but if that's what we end up with at the end of the day, I certainly am going to support it."
But if Heller voted for a clean DACA bill, it would — and should — drive Republican primary voters crazy. It wouldn't be about the issue. It'd be about the capitulation.
Democrats want to make DACA permanent. Republicans want increased internal enforcement measures, such as mandatory E-Verify. Trump wants to build his wall.
It's a game of chicken, and Republican voters are sick and tired of their side blinking. Put Democrats in a tough spot. Make Democrats vote against a compromise package that includes DACA, E-Verify and money for the wall. This would be good politics, too, because both DACA and E-Verify both poll in the 70s.
Democrats and liberals understand this, so they're ratcheting up the pressure to pass a stand-alone DACA bill. Last week, the Service Employees International Union held rallies in Las Vegas and Reno calling for just that. But the union is never going to support Heller or other Republicans. Fold on DACA and liberal groups will just demand the next item on their agenda.
This is basic stuff, and Republicans will be watching to see if Heller believes what he says and has the backbone to fight for their priorities.
"I'd call their bluff," said Heller. "We have 52. They have 48. Let's call their bluff."
He should. It would produce better policy, and it would be good politics for Heller. But if Heller folds — while holding the winning hand — it's going to drive Republican primary voters to Tarkanian.
For Heller, DACA is high risk, high reward.
Victor Joecks' column appears in the Opinion section each Sunday, Wednesday and Friday. Listen to him discuss his columns each Monday at 9 a.m. with Kevin Wall on 790 Talk Now. Contact him at vjoecks@reviewjournal.com or 702-383-4698. Follow @victorjoecks on Twitter.