Arrests, lies and unpaid taxes leave Ford campaign in disarray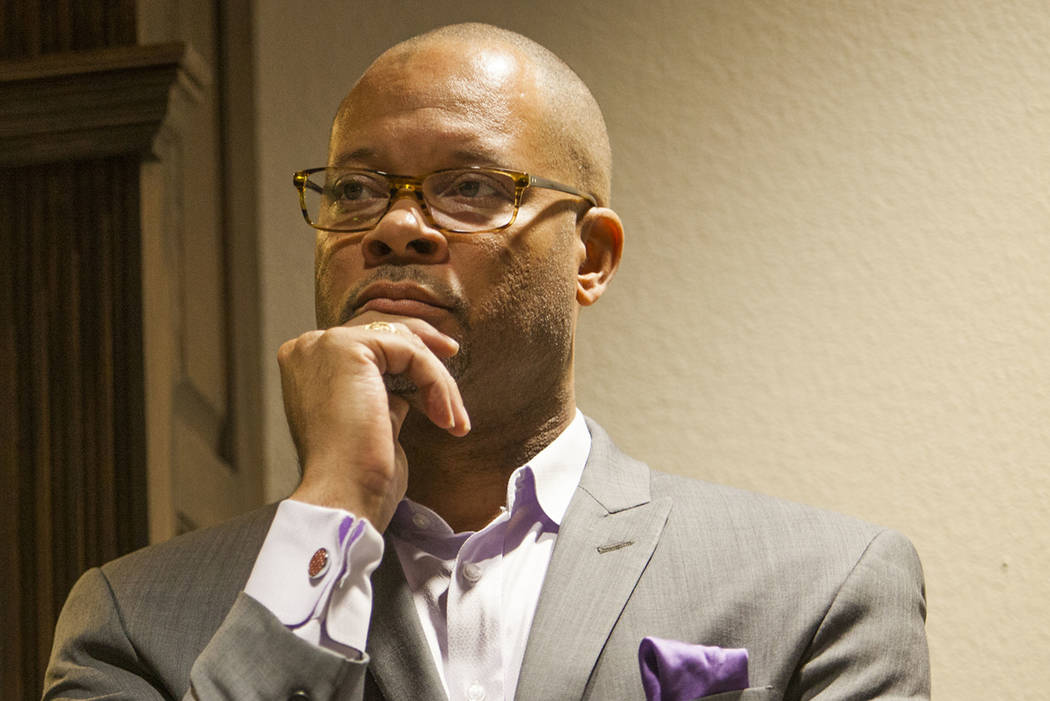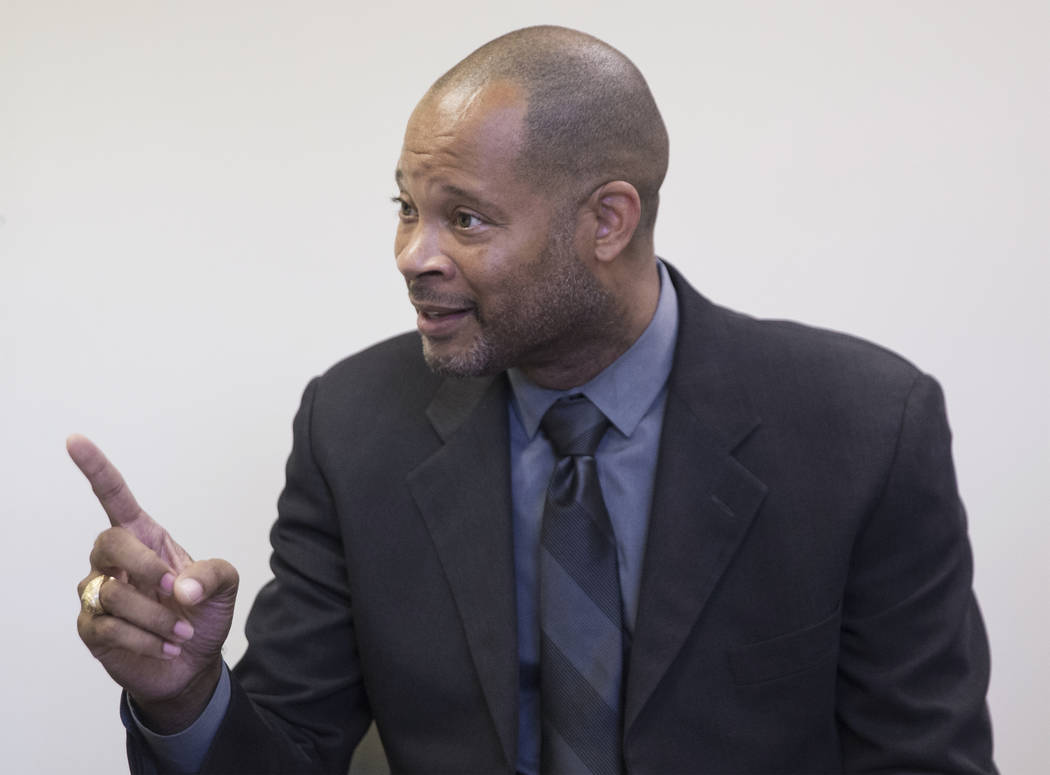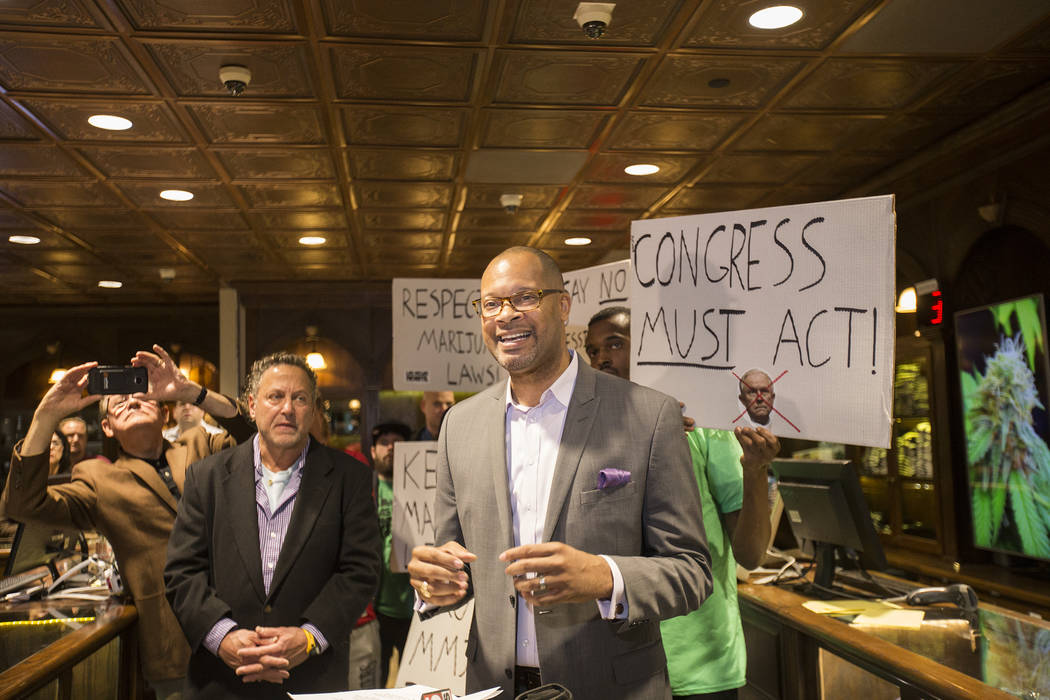 Aaron Ford's future would look a lot brighter if he'd been more honest in the past.
Last Friday, Ford — the state Senate majority leader and the Democratic candidate for attorney general — sat down with Steve Sebelius of KLAS-TV, Channel 8, to reveal he had been arrested numerous times in the 1990s. The reasons for his run-ins with the police included stealing, public intoxication and failing to appear in court.
"These things are not at all indicative of who I am," said Ford. "I would hope that people are able to look at the body of work over the last 25 years of my life and be able to judge me on that and not judge me on bad decisions I made as a college kid."
Ford then went further, asserting it was "illegitimate" to discuss his arrest record as he seeks to become Nevada's chief law enforcement officer. That's some chutzpah.
But Ford's larger contention — that he's moved past the mistakes of his youth — is undone by his recent and repeated dishonesty.
Start with the story behind the story of Ford's arrests. Channel 8 didn't have it first. The Review-Journal had the documents on July 24. Then, Ramona Giwargis, the Review-Journal's political reporter, reached out to Ford for comment.
"Ford's campaign manager (Peggy Yang) called (Thursday) pleading for more time so Ford could talk to his kid," tweeted Giwargis. "Instead, they fed our story/docs to @SteveSebelius."
That's as deceitful as it gets. The lie is obvious, but he also used his son as cover for his own dishonesty. And why didn't Ford tell his children — and the public — about this months ago? You're running to be the top law enforcement officer in Nevada. Of course, your arrest record is going to come up.
It would have been much better for him to have broken this story on his own terms last August. That, however, may have produced a primary challenger.
It looks as if Ford prioritized his own political ambitions above ensuring Democrats had a strong attorney general candidate. That looks especially true after other news the Review-Journal recently broke.
Ford failed to fully pay his taxes — for four years. He owed the IRS $185,000 for unpaid taxes, interest and penalties from 2010-13. He owed the IRS $70,005 — just in 2011. For reference, the 2011 median household income in Nevada was $53,879. How much do you have to earn to have such a large tax bill?
Ford isn't saying, and he didn't return a request for comment.
The IRS even took liens out against Ford in 2013 and 2014. They weren't settled until 2016. That means Ford was behind on his federal taxes in 2015 when he voted for the largest tax increase in Nevada history. That's impressive hypocrisy.
Ford's excuses for becoming a tax scofflaw don't make sense.
"After becoming partner at his firm, not enough taxes were withheld from Aaron's paycheck, which is why he ended up owing more," Yang said.
Translation: Ford faced financial difficulties because he got a promotion at work that resulted in him earning likely more than $200,000 a year. What? And how did this happen for four straight years? Once could be a mistake. Four times is a pattern.
Ford continued his "dad of the year" campaign by blaming his IRS problems on his kids. He cited the financial burdens of having a child in college and a son who was hospitalized as the reason he had the IRS on his case.
He must have told his bank a different story in 2013. That was the year he shorted the IRS $58,685 and bought a brand-new house for $468,138 in southwest Las Vegas — in a gated community, no less.
"I find it remarkable that some are looking to revel in the financial misfortune of the Ford family," said Ford. No one wants to revel in his "financial misfortune," but most voters would like to experience it.
Ford's biggest problem isn't that he got arrested in college. It's that you can't trust him today.
Victor Joecks' column appears in the Opinion section each Sunday, Wednesday and Friday. Listen to him discuss his columns each Monday at 9 a.m. with Kevin Wall on 790 Talk Now. Contact him at vjoecks@reviewjournal.com or 702-383-4698. Follow @victorjoecks on Twitter.