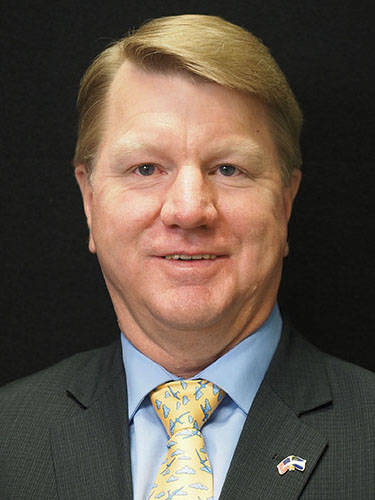 Nevada should increase funding for Career and Technical Education, but shouldn't automatically register voters at the DMV. Assembly Republicans will also oppose tax increases next legislative session. That's according to Assemblyman Jim Marchant.
Marchant praised a recent proposal by Republican gubernatorial candidate Adam Laxalt to increase funding for Career and Technical Educaiton.
"I would like to put as much funding towards it as we can," said Marchant, while filming Nevada Politics Today. "Not everybody wants to go to college. Not everybody can go to college for various reasons. This is outstanding. I'm all for this."
The funding could come from the marijuana tax money or by moving "money from programs that are either duplicate or ones that aren't working."
Marchant called Question 5 "an absolute disaster for Nevada." That's the ballot initiative that would automatically register people to vote when they go to the DMV to get a driver's license.
"There's just a lot of areas for fraud there in my opinion," he said. "If the person doesn't even know they're registered, who picks what party they're in?"
There are already reasons to be concerned about election integrity in Nevada, according to Marchant. "We don't check to see if people are U.S. citizens when we register them to vote, which is a shame," he said.
"I've had people in registrar positions tell me that they know that there are people who are registered illegal. It's because they get in a situation where they may not understand English at the time, and they're just doing stuff. They're nervous, and they just accidentally register."
One idea he has to increase election integrity is to return sample ballots "all the way back to the registrar," instead of remaining unsecured at the post office. He also wants people to have "easier access to the paper record" of a voting machine.
Democrats are likely to push tax increases in the upcoming legislative session, but Marchant doesn't think any Assembly Republicans will support those plans.
"Most of the Assembly people who are in there now on the Republican side are really conscious of raising taxes," said Marchant. "I don't think you'll see any of us doing that."
He said he was "open" to running to be caucus leader but is more focused on winning his own election.
Marchant said he wouldn't ban bump stocks, but expressed his belief that "they aren't that effective." He doesn't think the October 1 shooter used a bump stock, because of how "terrible" they work. "You can't keep them going," he said.