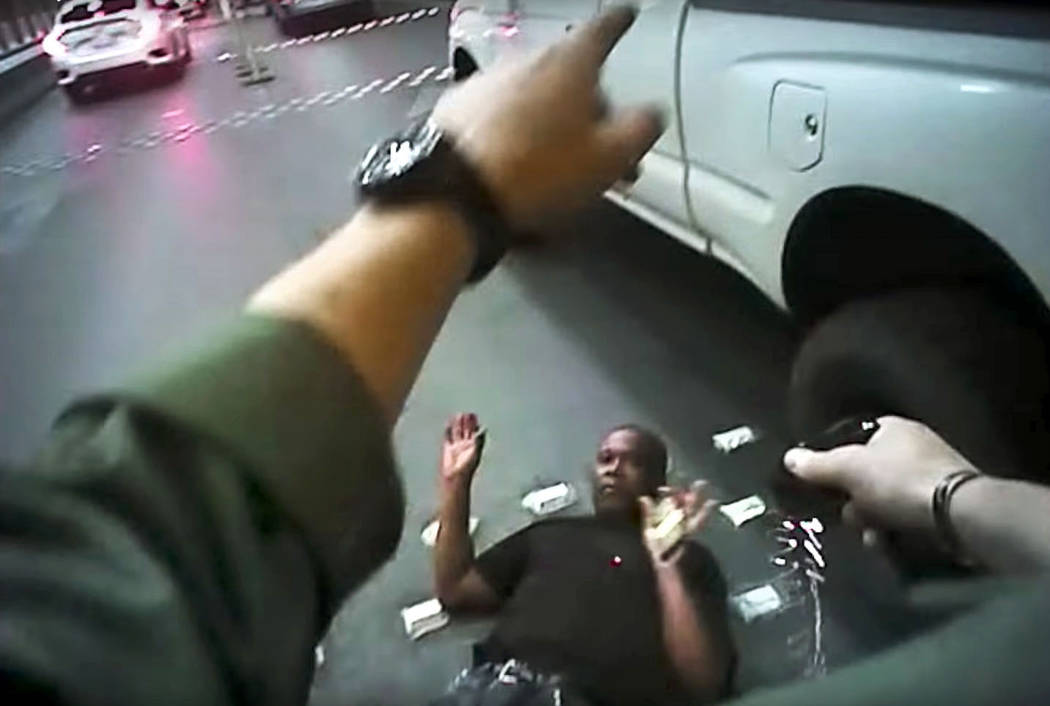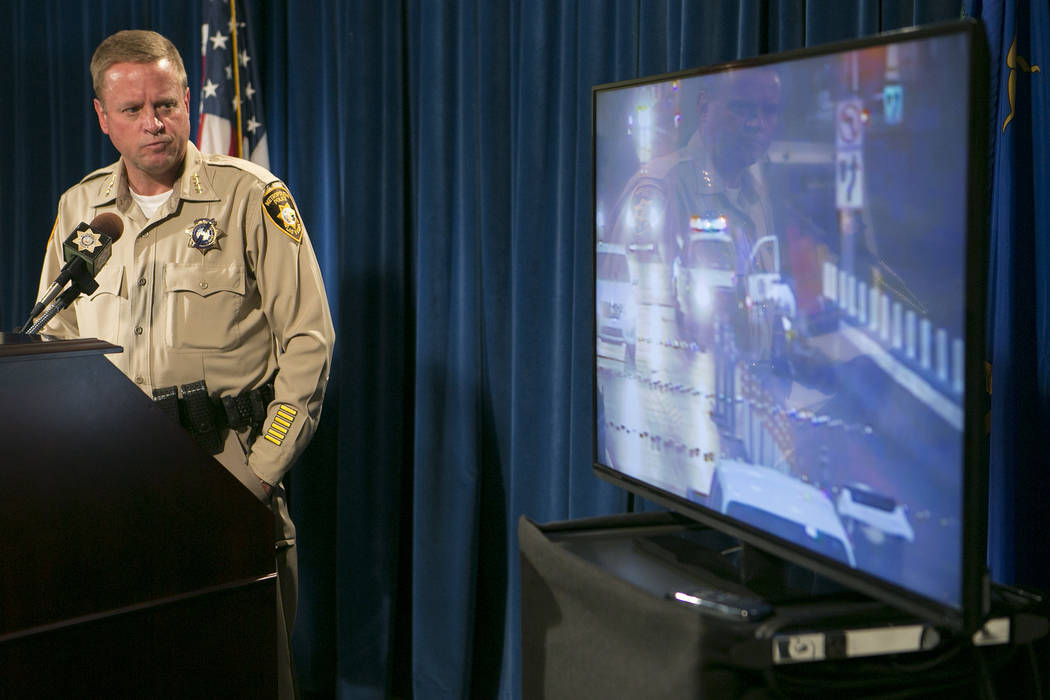 The death of Tashi Brown would have been a lot more controversial if it happened five years ago.
As reported by the Review-Journal's Wesley Juhl, Brown died two Sundays ago after Las Vegas police officer Kenneth Lopera stunned him seven times with a Taser, punched him repeatedly and then applied a neck restraint hold. After Brown's death, police determined he committed no crime.
Taken in isolation, those facts could show an officer who's out of control, whose use of excessive force killed a man. A prosecutor could use those truths to charge the officer with a serious crime.
Or those facts could show how intent the suspect was in resisting arrest. That the officer showed great restraint in not drawing his firearm despite his encounter with a man "acting erratic."
The situation would become a Rorschach test, with people interpreting it based on their own beliefs about police. Since recreating what actually happened would be impossible, it'd be easy to interpret someone disagreeing with your interpretation as their denial of the legitimacy of your deeply held convictions. Instead of a search for truth, those types of discussions often become personal.
Brown's death would be a tragedy at any time, but we're better able to figure out what happened in 2017 than we were in 2012.
That's because Metro currently requires all patrol officers to wear body cameras.
Metro released Lopera's body-camera footage last week. It shows Lopera stunning Brown multiple times, but it also reveals why. Brown sits up after Lopera told him, "Don't move." Brown then disobeyed Lopera's repeated, shouted commands to "Get on your stomach." And Brown's cries of "I will" aren't followed by compliant actions.
It's easy to condemn multiple shocks from the comfort of a lawyer's office, but Lopera couldn't know if Brown was armed. As much as the ACLU implies otherwise, you can't restrain a resisting suspect by blowing bubbles and saying, "Pretty please."
From the video surveillance footage, it's unclear to me if Brown sits up or is pulled up before Lopera moves to the neck restraint technique. But that's just another reason why it's good to have video. Giving experts evidence to look at will produce a better investigation than after-the-fact statements, especially given Brown's death.
This incident highlights the importance of the policy contained in SB176, sponsored by Senate Majority Leader Aaron Ford, D-Las Vegas. It requires all Nevada Highway Patrol troopers to wear body cameras. Some Republicans justifiably voted against it because it contained a tax increase to fund the cameras, but the policy itself is sound.
Both the Senate and Assembly have passed the bill, and I expect Sandoval will sign it.
Not every use of force by police is justified, and suspects who die at the hands of police aren't always innocent.
Whenever there is an officer-involved death, we need to find out what happened in that circumstance, not rush to judgment based on pre-existing assumptions.
Body cameras help us do that.
Victor Joecks' column appears in the Nevada section each Monday, Wednesday and Friday. Contact him at vjoecks@reviewjournal.com or 702-383-4698. Follow @victorjoecks on Twitter.