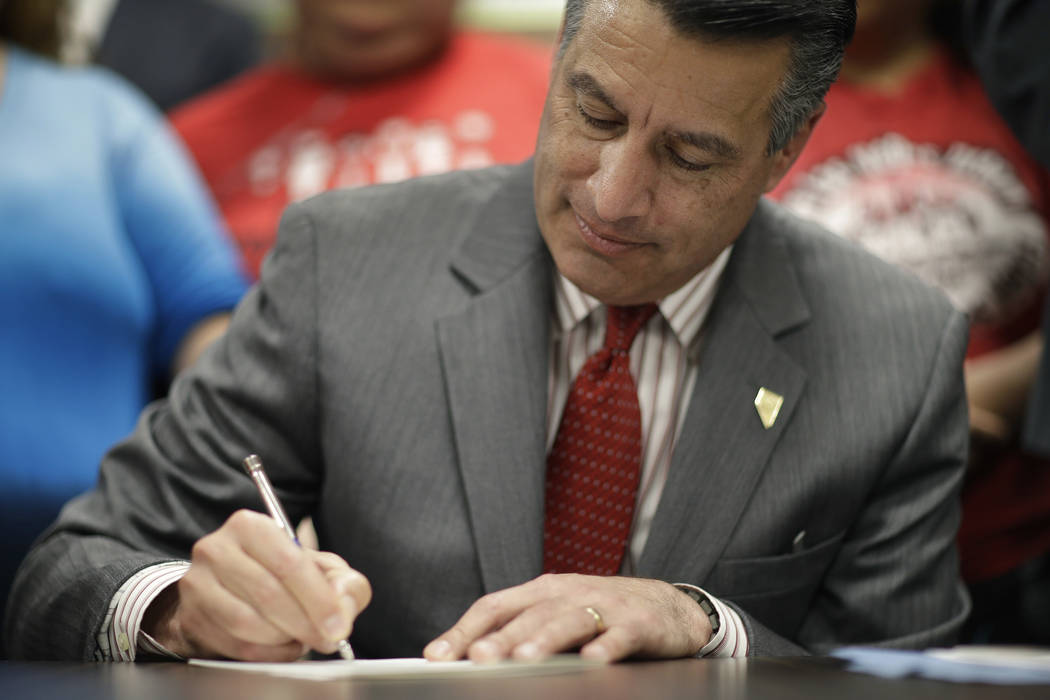 If Democrats could build a 2020 presidential candidate from scratch, here's what he'd look like.
A candidate who appeals to the rising Hispanic demographic would be ideal, so he'd be Latino. He'd be in his 50s, good looking and have better hair than President Donald Trump.
He'd be a popular two-term governor from a swing state and chair the National Governors Association. He'd have delivered his state to Hillary Clinton in 2016 after undermining Donald Trump's campaign. As a bonus, both legislative houses in his state would have turned from Republican to Democrat majorities in 2016.
This governor would have been one of the first to expand Medicaid and create a state-run Obamacare exchange. He'd support maintaining the individual mandate. He'd have used his political influence to persuade a swing-vote Senate Republican to oppose Obamacare-repeal efforts, dealing a fatal blow to seven years of Republican promises.
He'd be able to credibly claim that he saved Obamacare.
He'd have passed the largest tax increase in his state's history to fund education. He'd have driven state spending up to record levels with millions going to raises for government employees.
He'd have increased prevailing-wage requirements on school construction. He'd be socially liberal and have signed bills that allowed government funds to go to Planned Parenthood and mandated that insurance companies offer contraception coverage with no co-pays. He'd have fired and driven out conservatives working in state government.
This governor would have opposed the efforts by the state's Republican attorney general to block then-President Barack Obama's overreach on issues ranging from immigration to land use.
He would have joined with his state's most powerful labor union to celebrate signing a bill that would increase regulations and red tape on drug companies, gaining fawning attention from national media outlets.
As a bonus, the governor would have overseen the death of what was considered the best school choice program in the nation. He'd also have held off Republican efforts to enact Wisconsin-style government and labor reforms when they won unexpected majorities in 2015.
He could argue he's moved his state more leftward than any other governor over the past decade.
Lucky you, Democrats. This governor exists. It's Nevada's Brian Sandoval — a Republican.
If Harry Reid is itching to stay involved in politics, he'd score no greater coup than turning Sandoval into a Democrat and making him the next president of the United States.
Victor Joecks' column appears in the Nevada section each Sunday, Wednesday and Friday. Contact him at vjoecks@reviewjournal.com or 702-383-4698. Follow @victorjoecks on Twitter.