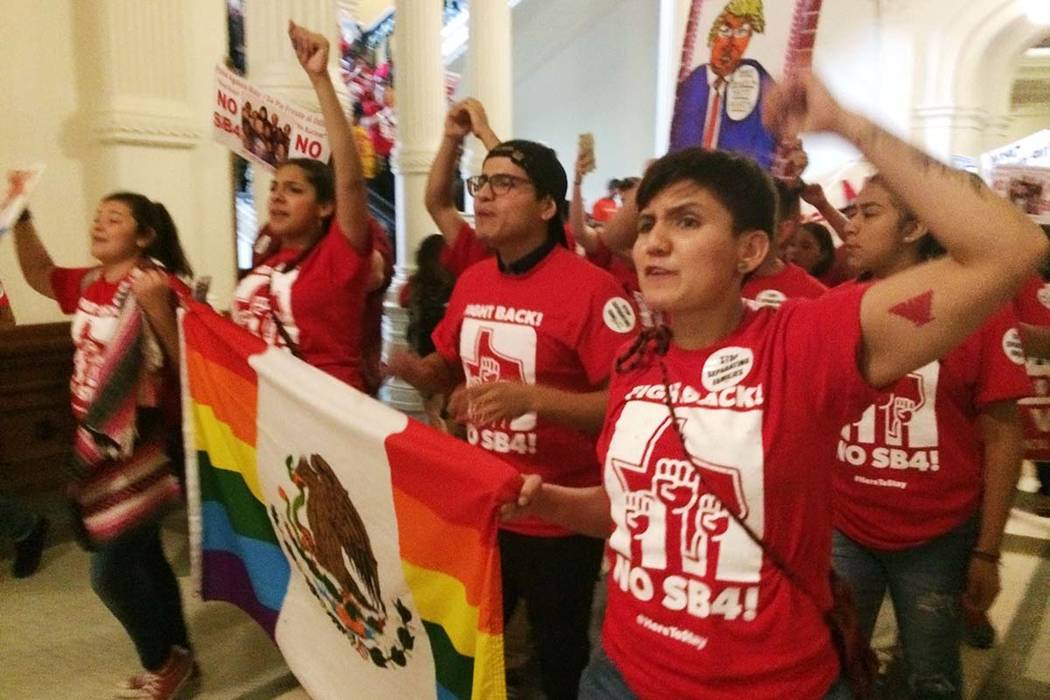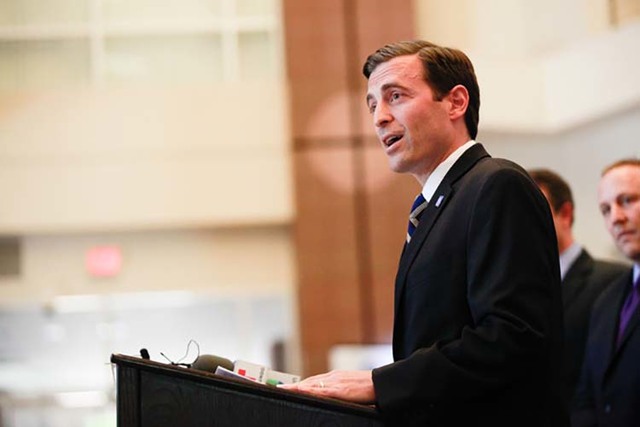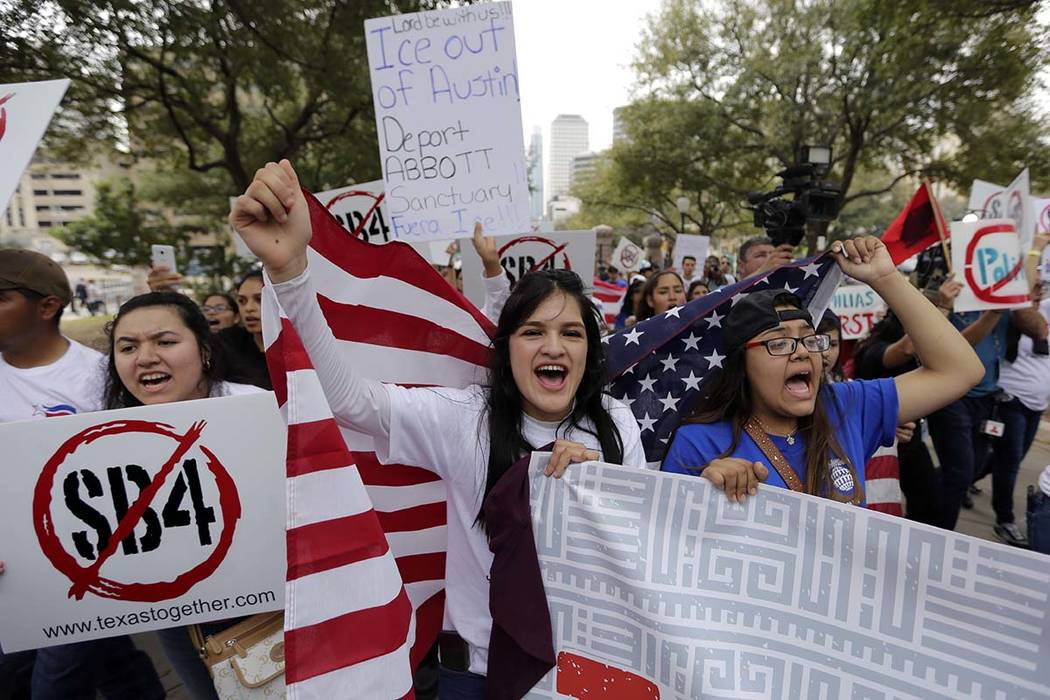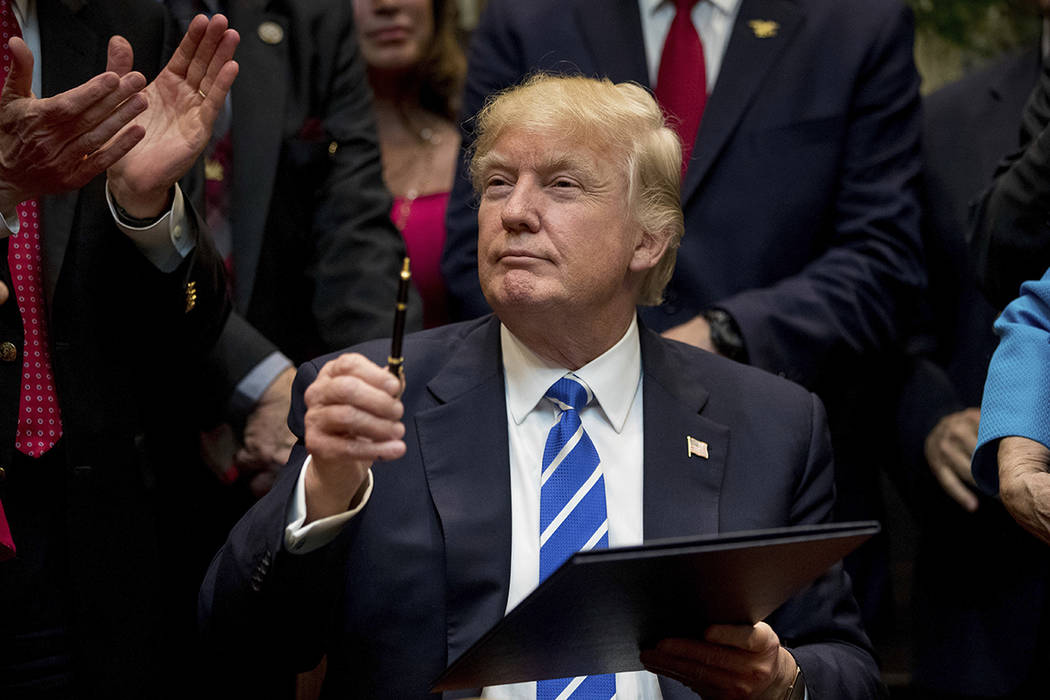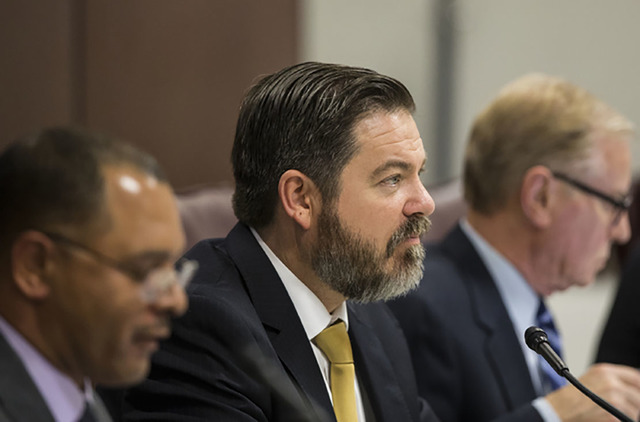 Nevada Republicans up and down the ballot believe they've found a winning issue — prohibiting sanctuary cities — and they're preparing to make it a key issue in the 2018 campaign.
Sanctuary cities are jurisdictions that refuse to work with federal law enforcement officials to identify and detain illegal immigrants who commit crimes.
Prohibiting sanctuary cities is a no-brainer policy. Local law enforcement officials strongly oppose restrictions on cooperation with federal law enforcement agencies, especially because it jeopardizes millions of dollars in federal funding. Telling the feds about illegal immigrants who've committed felonies and other crimes is common sense.
It's also a political winner. I reviewed an unreleased Republican poll that shows 65 percent of likely voters in Nevada support banning sanctuary cities. That support isn't rooted in the rurals. Support sits at 63 percent in Clark County and at over 60 percent among both men and women.
But Democrats keep moving to the left on this. Recall that Nevada's legislative Democrats' proposed a short-lived "sanctuary state" bill.
Last week, the beleaguered re-election campaign of Republican U.S. Sen. Dean Heller received a lifeline from his top two prospective Democratic challengers: Rep. Jacky Rosen, who's announced her 2018 bid, and Rep. Dina Titus, who's undecided. Both voted against a federal bill to prohibit sanctuary cities, and the Heller campaign immediately pounced.
"Congresswomen Titus and Rosen sided with violent criminals, some of which have committed horrendous crimes against Nevadans, over law enforcement and keeping our communities safe," said Tommy Ferraro, spokesman for Heller for Senate. "They voted against the No Sanctuary for Criminals Act and Kate's Law, which would defund sanctuary cities and enhance penalties for deported felons who reenter America."
Focusing on law enforcement's uniform opposition to these bills, rather than making this a proxy argument about illegal immigration, is smart framing from the Heller campaign.
It's going to be a key issue in races for statewide office.
Nevada Attorney General Adam Laxalt, a Republican who's expected to run for governor, made a splash a few weeks ago by joining an effort to support President Donald Trump's executive order to stop federal funding to sanctuary cities. State Senate Minority Leader Michael Roberson, R-Henderson, was the most vocal legislative opponent of last session's sanctuary state proposal. He's expected to run for lieutenant governor next year, and he already has announced an initiative campaign to put a prohibition on sanctuary cities on the 2018 ballot.
This issue will spill into the Nevada attorney general's race, as well. State Senate Majority Leader Aaron Ford, D-Las Vegas, an expected AG candidate, was a co-sponsor of the plan to make Nevada a sanctuary state. Expect current assistant AG and future Republican AG candidate Wes Duncan to raise lots of questions about why a candidate for Nevada's chief law enforcement position sponsored a bill to prevent law enforcement from enforcing the law.
That Nevada Democrats are more eager to stand with House Minority Leader Nancy Pelosi — literally a San Francisco liberal — than local sheriffs and police officers shows how far the party has shifted to the left. Expect lots of ads about how Nevada Democrats are "Pelosi politicians."
In Nevada, sanctuary cities protect just one thing: Republican political prospects.
Victor Joecks' column appears each Sunday, Wednesday and Friday. Contact him at vjoecks@reviewjournal.com or 702-383-4698. Follow @victorjoecks on Twitter.