LVCVA's $80 million ballpark deal to Las Vegas 51s is a major-league ripoff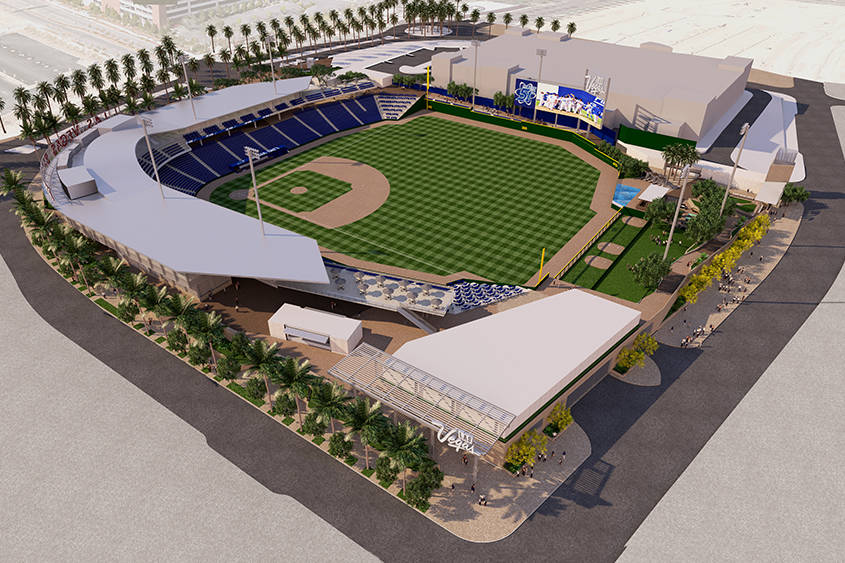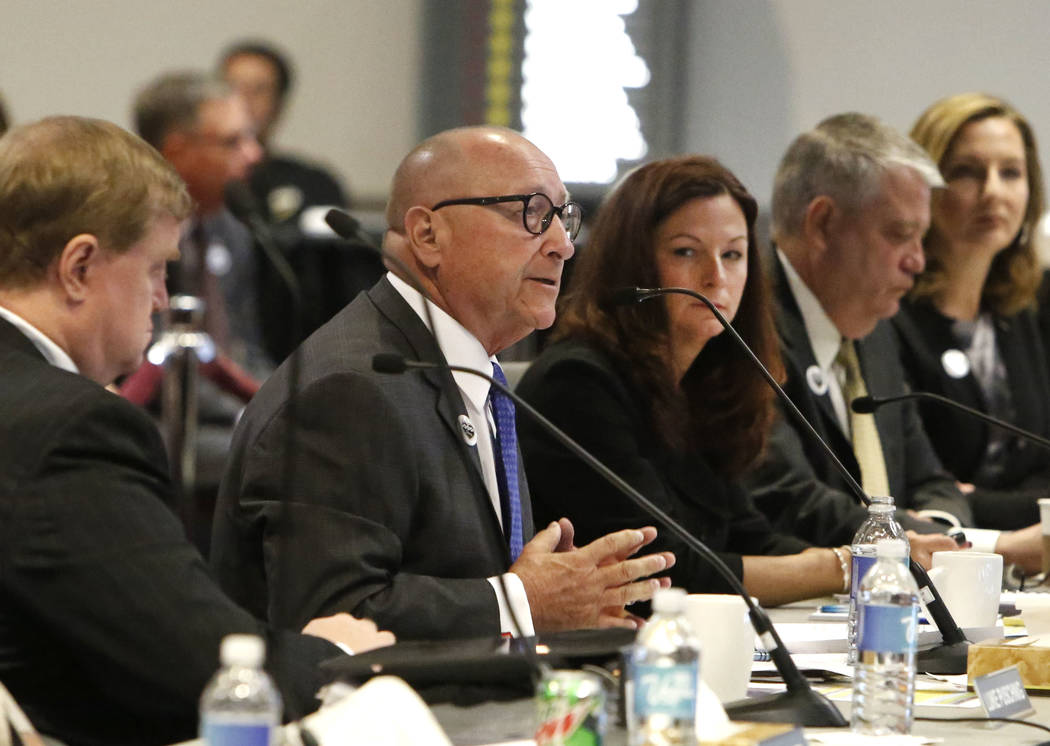 Local investors bought the Las Vegas 51s, a minor league baseball team, for $20 million in 2013. On Tuesday, the Las Vegas Convention and Visitors Authority paid a whopping $80 million for 20 years of naming rights for a new 51s stadium in Summerlin.
Anyone see a disconnect here?
It gets worse when you look at the cost of stadium naming rights around the country. The Fresno Grizzlies previously had the most lucrative naming rights agreement for a minor-league ballpark. That deal, signed in 2002 with a casino, is worth more than $1 million a year.
LVCVA, using tax dollars, just forked over four times that much.
USA Today reported last year that naming rights for most minor league baseball stadiums cost $50,000 to $300,000 a year. For $4 million a year, the LVCVA could have bought naming rights for almost every one of the 15 other ballparks in the Pacific Coast League. The total cost of the six known PCL stadium-naming deals, which includes the Fresno Grizzlies', is just $2.6 million. Four stadims don't even have a naming rights deal.
The LVCVA's payout isn't just high for a minor-league team. At least a dozen major league baseball teams collect less than $4 million a year for ballpark naming rights. Some come from multiyear contracts signed in the 1990s, but it's evidence of how ridiculous it is to pay $4 million a year to name a minor league ballpark.
Having a government agency sponsor a stadium is also highly unusual. My review of more than 250 stadiums, fields and arenas found that no other government agency has paid to name a sports venue.
"It provides us exclusive rights to keep the Las Vegas Ballpark name on the new ballpark," LVCVA spokesman Jeremy Handel said in an emailed statement. "We will also be able to continue hosting Big League Weekend with the availability to add another Major League exhibition game in addition to other marketing opportunities within the ballpark."
Thank goodness that everyone who visits the Las Vegas Ballpark will see signs reminding them they're in Las Vegas. After all, our town is such a forgettable place.
What a farce.
This whole fiasco makes more sense if you view the $80 million as a construction subsidy. Even for the LVCVA, it'd be hard to justify giving a private business tens of millions of tax dollars. Calling it a "naming rights" deal, however, gave the proposal a thin initial layer of credibility.
The timing of the deal also shows that the LVCVA didn't want anyone looking too closely. Over the last two weeks, our community has been recovering from the horrendous Strip shooting. That incident has dominated the attention of the public and the media.
The LVCVA first released the agreement just days after the shooting. It voted on the agreement Tuesday, two business days after the authority first announced it.
The LVCVA's desire to keep this deal out of the public spotlight makes sense because it's a terrible deal. Dare to question the LVCVA, however, and be ready to receive a self-righteous tongue-lashing from LVCVA board member and Las Vegas Mayor Carolyn Goodman.
"For the past month or two, maybe even longer, the Review-Journal has taken (it) upon itself to criticize this board — in my opinion, having lived here over 50 years, without cause," Goodman said at Tuesday's meeting, referencing this year's Review-Journal investigations that have uncovered reckless spending by the agency. "Certainly, 43 million tourists coming in here every year speaks to the success of what this body, this staff and our leadership have brought about.
"I find it insulting and revolting that we had to defend ourselves," Goodman added. "This is the most incredible body in the entire country. And the proof's been in the pudding."
This is akin to saying people should ignore the sexual assault and harassment allegations against Harvey Weinstein because he makes successful movies.
Doing your job well doesn't give you the right to waste tax dollars.
Ironically, and to her credit, Goodman abstained from voting on this agreement because she didn't think the board had had enough time to examine it.
"How is this going to play out in the public?" Goodman said. "Are we going to be brought to our knees again — look at the LVCVA and its poor choice of spending?"
It should be. When it comes to wasteful spending, the LVCVA is in a league of its own.
Victor Joecks' column appears in the Nevada section each Sunday, Wednesday and Friday. Listen to him discuss his columns each Monday at 9 a.m. with Kevin Wall on 790 Talk Now. Contact him at vjoecks@reviewjournal.com or 702-383-4698. Follow @victorjoecks on Twitter.