Michael Bennett's claim of Las Vegas police racism lacks proof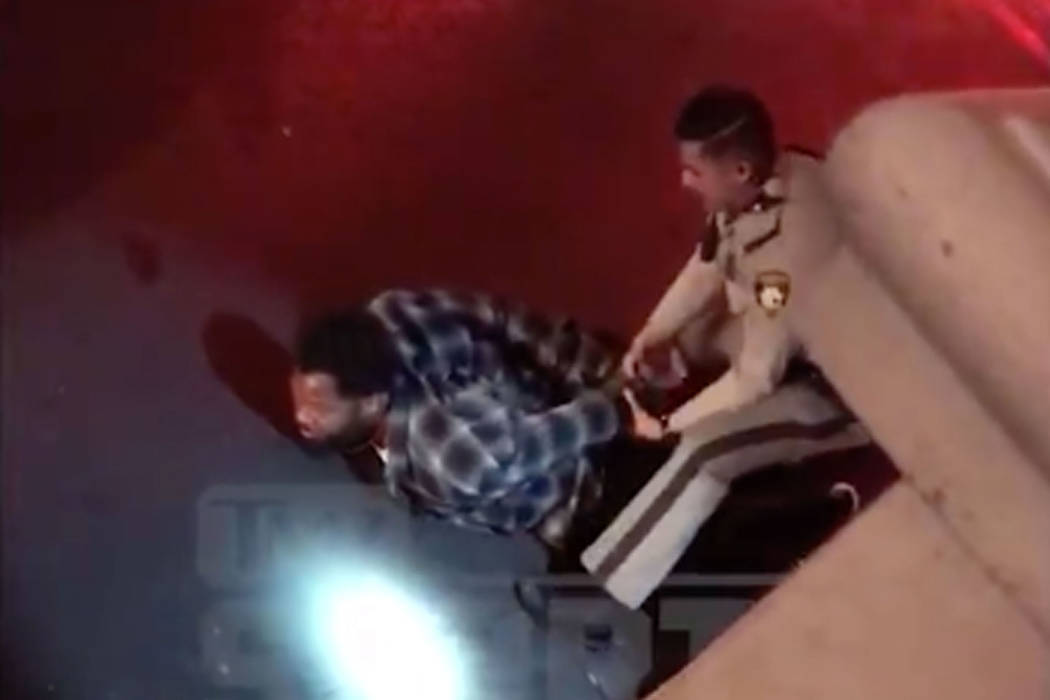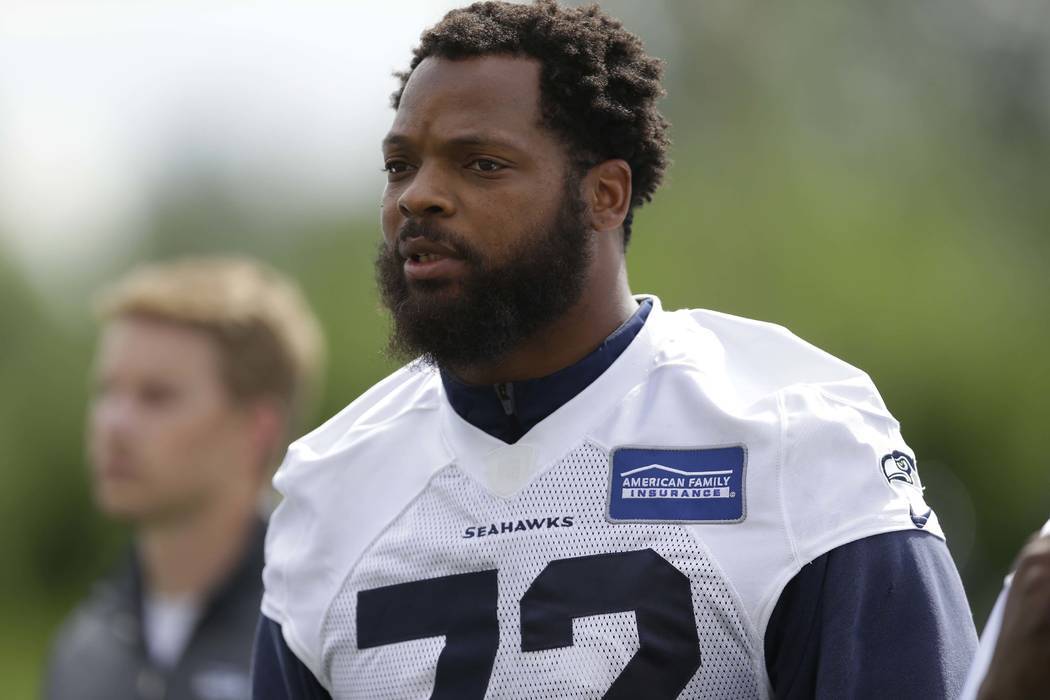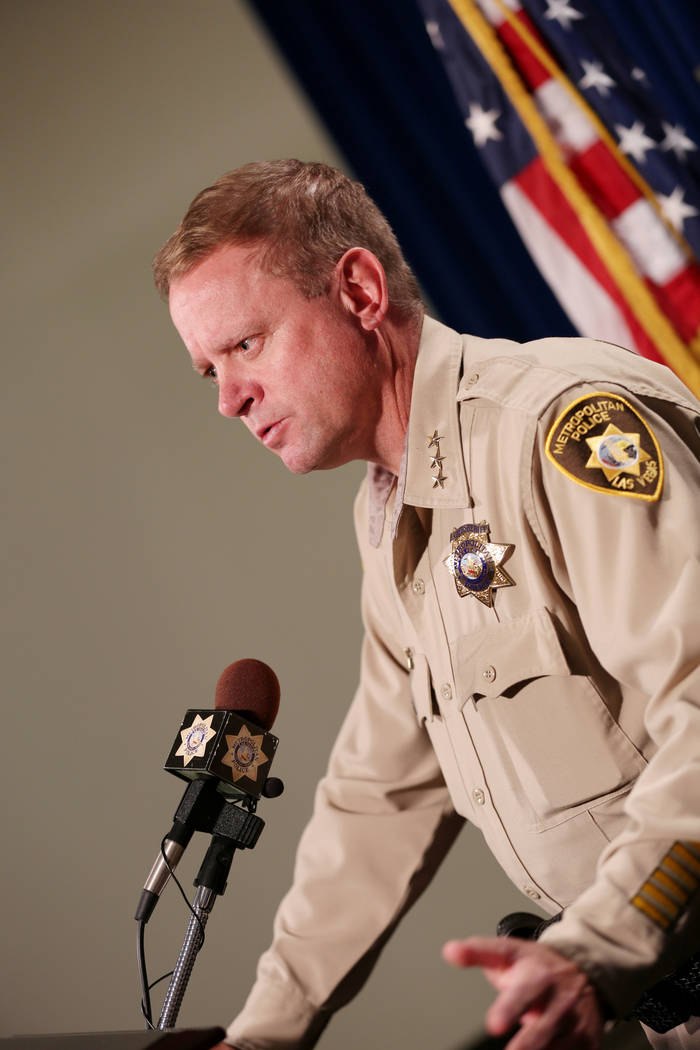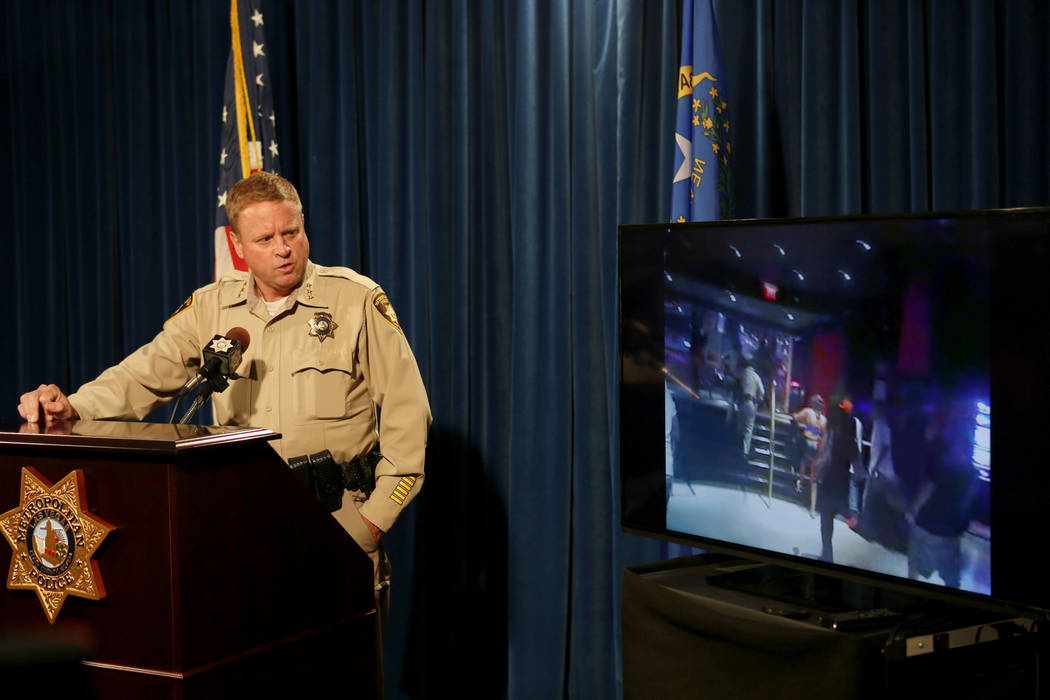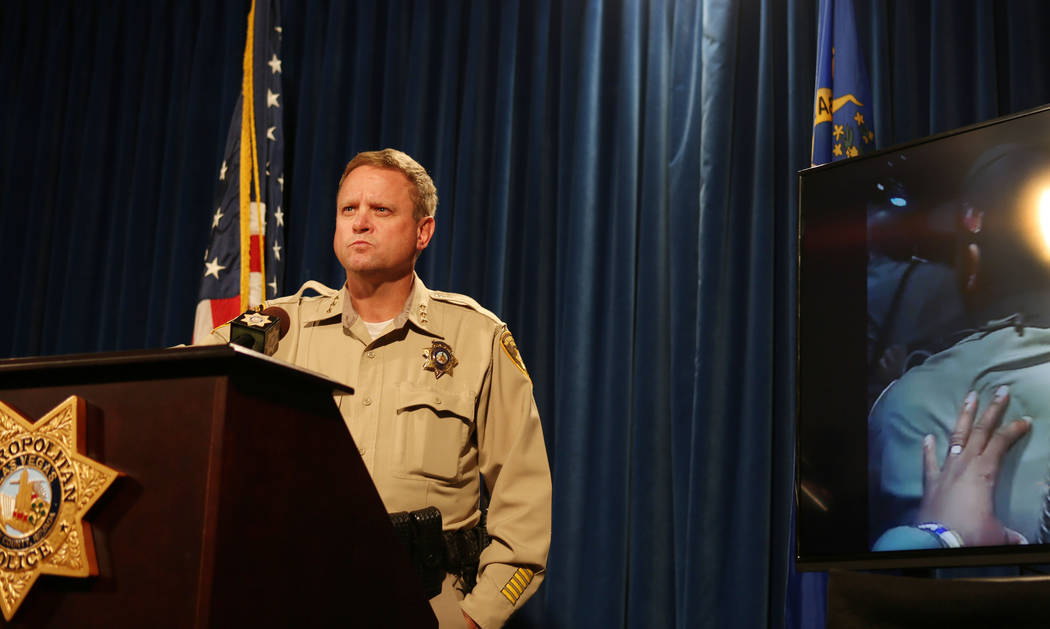 Seattle Seahawks star Michael Bennett's explosive accusation that Las Vegas police officers targeted him because of his skin color hasn't been debunked yet, but it's facing third and long.
On August 26, Bennett was in Las Vegas for the Floyd Mayweather-Conor McGregor fight. After the fight, he was inside The Cromwell when what sounded like gunshots rang out. As patrons fled the casino and Drai's Beachclub and Nightclub, Metro officers swept in looking for an active shooter. At some point, Metro officers put Bennett in handcuffs, detained him and, according to Bennett, threatened to shoot him if he moved.
On Twitter, Bennett penned a letter claiming that Las Vegas police singled him out for "nothing more than simply being a black man in the wrong place at the wrong time."
Last week, Las Vegas police held a news conference and gave their side of the story. Undersheriff Kevin McMahill said Bennett was hiding behind a gaming machine and ran when officers saw him during a second sweep of the casino. Thinking he could have been connected to the reported shooting, officers handcuffed and detained Bennett for 10 minutes after he jumped a wall into a roadway, McMahill said.
Bennett has yet to file a complaint, but Metro announced it's opening an investigation. It'll be telling to see whether Bennett takes any official action. Filing a false report would expose him to criminal charges.
A review of video of the incident suggests reasons why Bennett aired his complaints publicly, instead of formally with Metro. Police body-camera footage is intense. It shows an untold number of people fleeing in panic. Officers are moving forward together, guns drawn and looking for an active shooter.
And it shows something else. Police couldn't have singled out Bennett for "simply being a black man," because there were scores of black men leaving the area. Far from seeing racism in the footage, you see Metro officers risking their lives for people of all colors who thought they were in danger.
It turned out the "gunshots" were statues falling to the floor.
Bennett could argue that his race caused police to react differently to his behavior. But that's much different than being "singled out."
The incident is like a Rorschach test on policing. If you think most officers believe in racial equality, Metro's explanation makes sense. If you believe policing is a racist institution, this is yet another injustice. For his part, Bennett said this experience is an example of the inequality that's led him not to stand for the national anthem.
Video of what actually happened allows us to move beyond assumptions and look at a specific situation. Unfortunately, the officer directly involved in handcuffing Bennett didn't turn his body camera back on before starting the pursuit. Bystander video obtained by TMZ shows Bennett on the ground being handcuffed. Fortunately, Metro has more than 125 videos relating to the event.
Bennett is threatening to sue Las Vegas police for a civil rights violation. A thorough investigation should allow the public to see what happened and determine whether officers acted wrongly — or whether Bennett is flat wrong.
Victor Joecks' column appears in the Nevada section each Sunday, Wednesday and Friday. Contact him at vjoecks@reviewjournal.com or 702-383-4698. Follow @victorjoecks on Twitter.