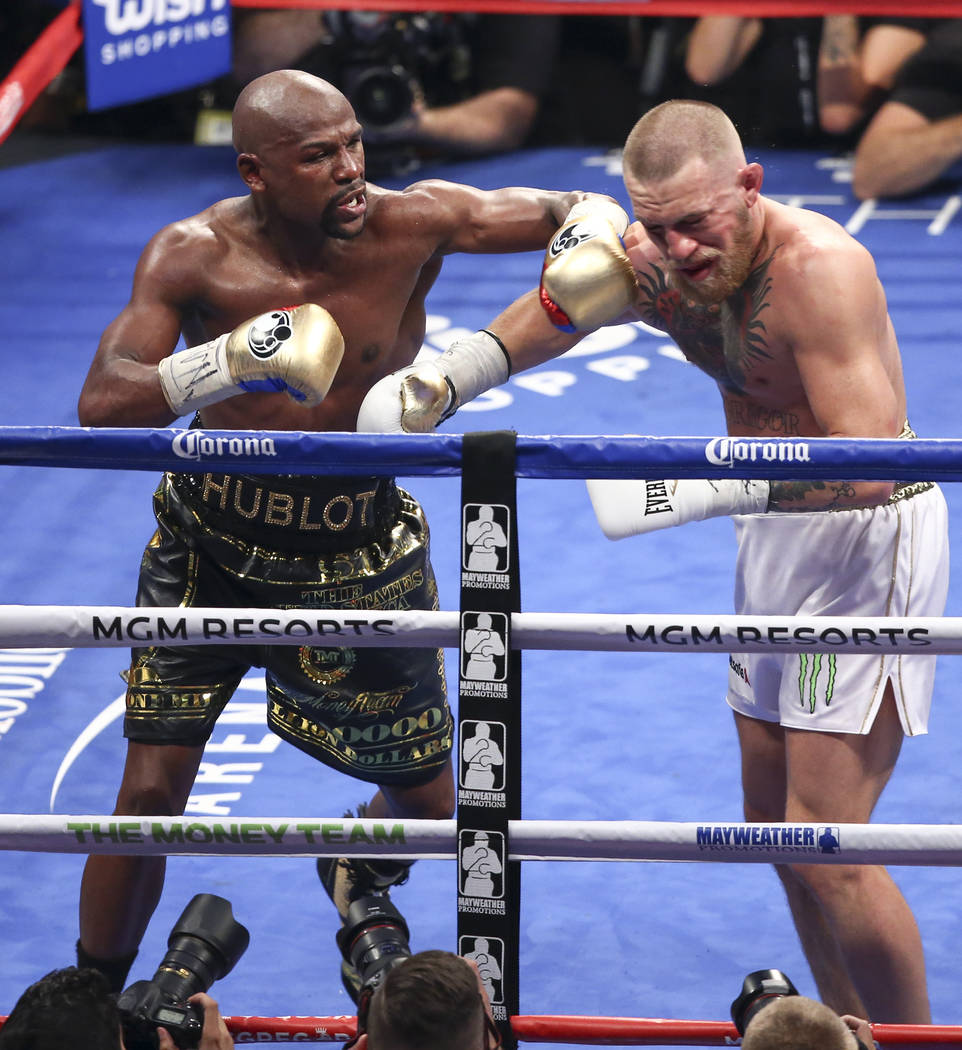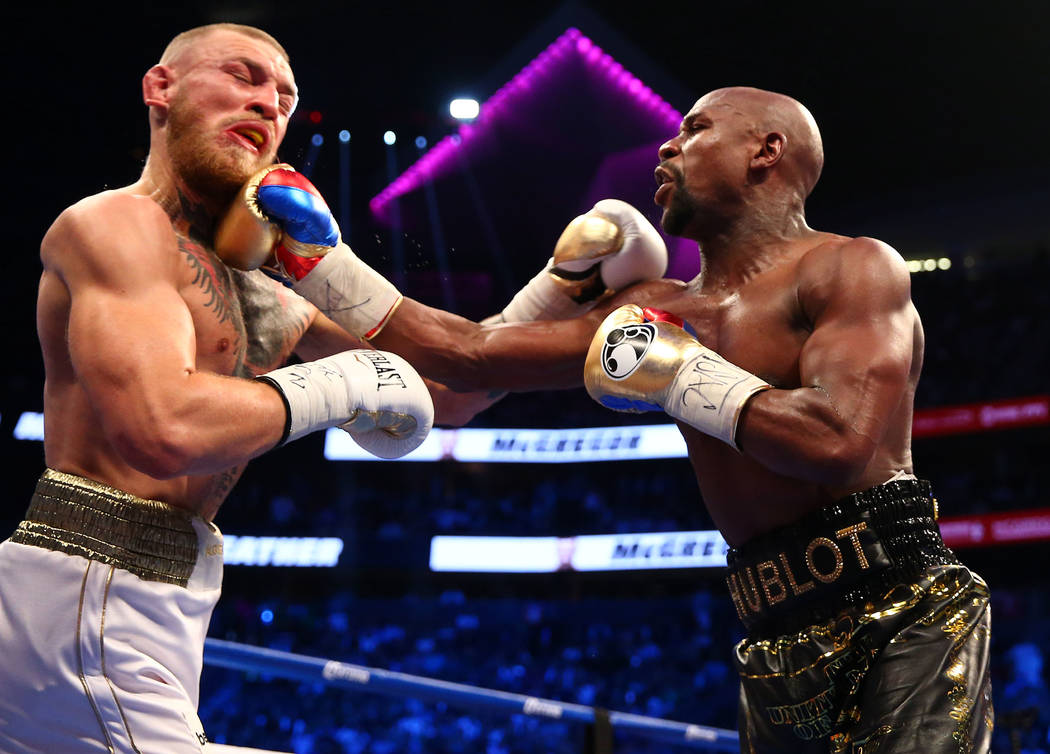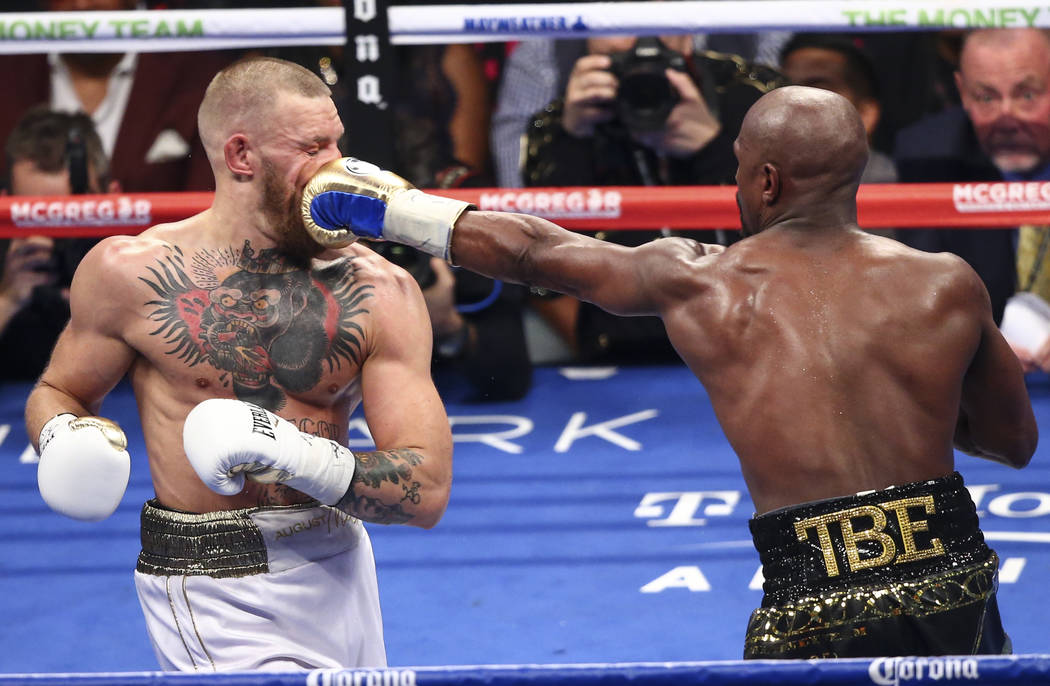 If you want a textbook example of national media elites looking down on Middle America, look no further than this week's New York Times hit piece on Saturday night's Mayweather-McGregor megafight.
Under the headline "Fleece of the Century," New York Times columnist Dan Barry did his best to skewer both the bout and Las Vegas itself. "All the hype, all the blather, all the posturing" boiled down to one thing: money.
"Fitting, then, that the event took place in Las Vegas; staging it anywhere else would have been an affront to the mercenary gods," he wrote.
Apparently New Yorkers are now above buying and selling.
Barry described being put off by the posters and video screens on which the two fighters "glowered" as he walked by Mandalay Bay. Times Square, it seems, should have a monopoly on giant public TVs.
Then he went by the "New York-New York casino that does not, does not, evoke the city of its name." Break out the smelling salts. The Las Vegas casino so scandalized him, he had to write "does not" twice. News flash: The Eiffel Tower looks better in Paris, France, too.
Barry wasn't alone in looking down his nose at Las Vegas. Wall Street Journal sports columnist Jason Gay thought the event was so "low" he had to attend "high" — literally. His Monday column was about buying and consuming marijuana before the fight — with a side of Vegas bashing.
"Why did anyone think this fight didn't make sense?" Gay wrote. "It made perfect sense, especially here, another brilliantly inane proposition in a city that is itself an inane proposition."
Let's recap. Las Vegas hosts one of the most lucrative, anticipated and talked about combat sports events in history. The fight dominated sports media. Then these national writers, with the blessings of their editors, come to Las Vegas to laugh at the event, Las Vegas and the millions of Americans who watched the fight.
Would these writers have held the same opinions if Madison Square Garden had hosted the fight?
And some journalists wonder why the mainstream national media are so despised. Go figure that those of us in flyover country get tired of journalists parachuting into our towns and then telling the world how backward we are.
The Times and other media have learned nothing from Donald Trump's presidential victory. These are the same know-it-alls who reacted with numerous thought pieces on how racism won Trump the presidency. Believing that those who don't think like you are stupid or "deplorables" is much easier than talking to real people.
No wonder disdain for the media is Trump's trump card.
In July 2016, then-NYT Public Editor Liz Spayd wrote an insightful critique of the company. She contended that to attract readers, the paper should "try listening to them." NYT fired Spayd and eliminated her position less than a year later.
Too bad. The Times still needs that advice.
Victor Joecks' column appears in the Nevada section each Sunday, Wednesday and Friday. Listen to him discuss his columns each Monday at 9 a.m. with Kevin Wall on 790 Talk Now. Contact him at vjoecks@reviewjournal.com or 702-383-4698. Follow @victorjoecks on Twitter.