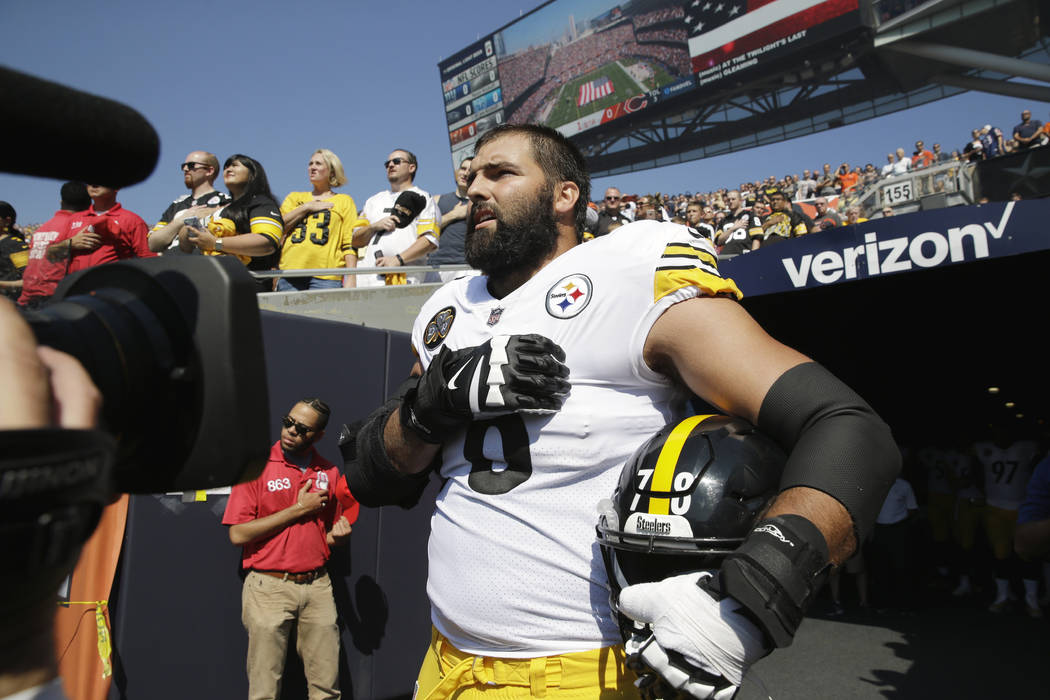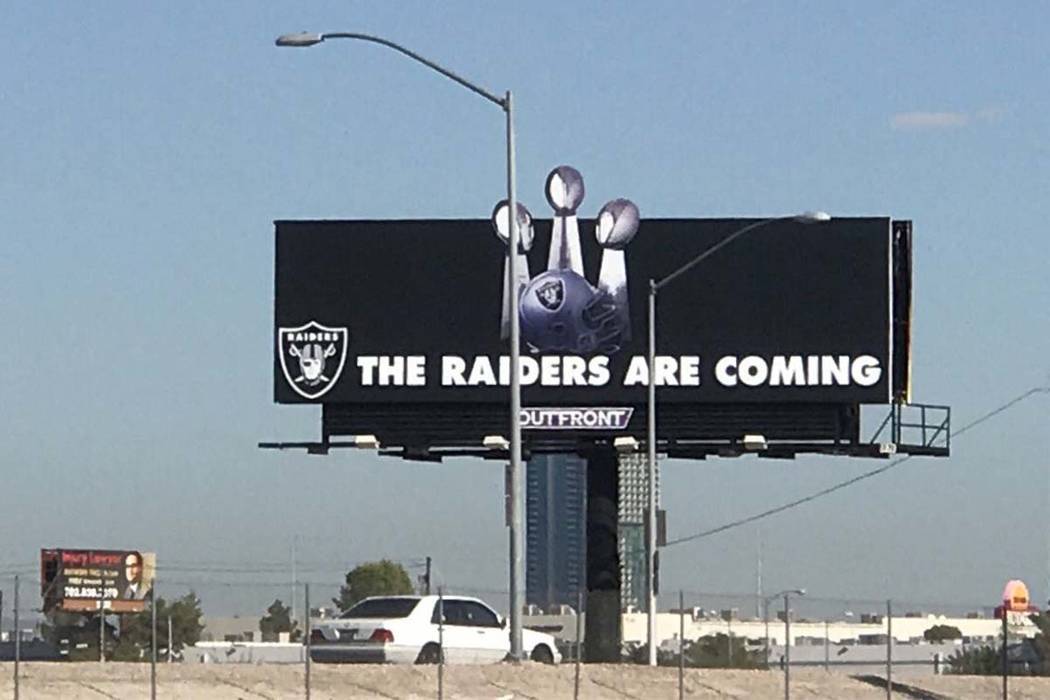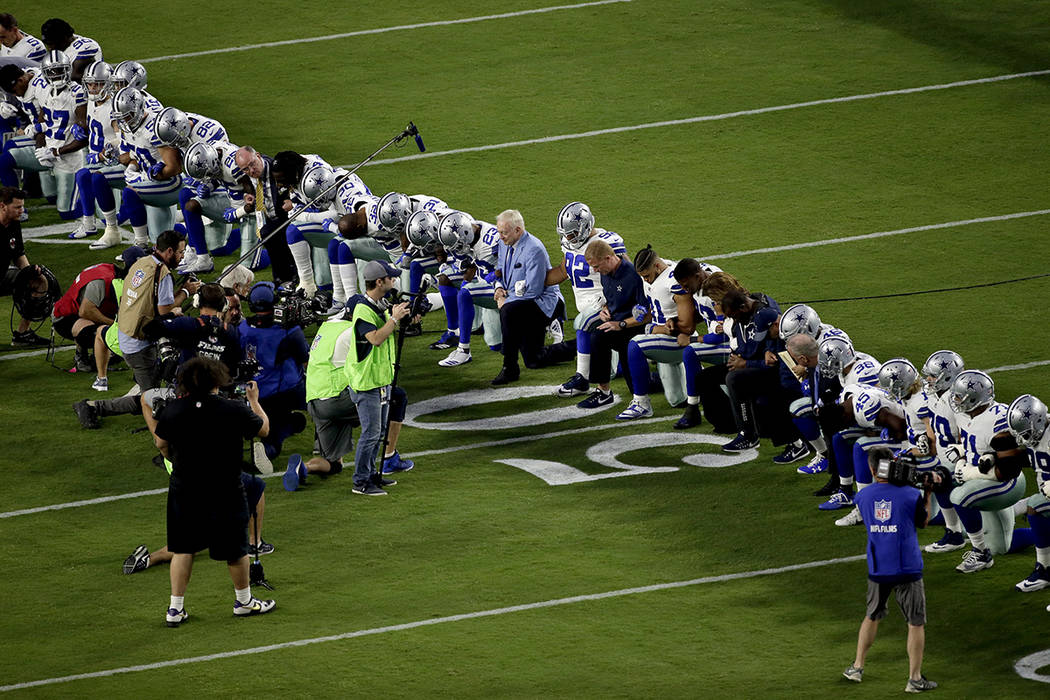 As a Las Vegas resident, you have a rooting interest in a quick resolution to NFL players kneeling for the national anthem.
That's because you're on the hook for $750 million in bond payments — plus interest — to help pay for the Raiders' new $1.9 billion stadium in Las Vegas. Even if interest in the NFL continues to decline as a result of political protests, your cost stays the same.
In case you missed it, last week President Donald Trump — correctly, in my opinion — condemned the few NFL players who've kneeled or sat for the national anthem and disrespected the flag. He then — incorrectly, in my opinion — used foul language to describe them and called for them to be fired.
Last weekend, around 200 players — including a lot of Raiders — sat or kneeled for the anthem.
Unsurprisingly, the NFL's TV ratings continue to plunge.
During last year's special legislative session to fund the stadium and secure the Raiders' move from Oakland, politicians, like Gov. Brian Sandoval, touted the stadium as a sure-fire winner.
"We will be fortifying our economy and cementing our position as the No. 1 tourism and hospitality destination on planet Earth," Sandoval said while signing the stadium bill.
Politicians threw out projections so confidently, you'd have thought they had a crystal ball. Slick information sheets produced by stadium backers assured the public that a $750 million subsidy would produce almost 6,000 annual jobs, total wages of $230 million and an increase of 1 million visitors annually.
That could happen. But as Sunday's protests reminded us, the promise of a politician wanting to spend your money is no sure thing. That's true even when he or she is banking on the popularity of professional football.
What impact will the protests have when the Raiders move into their new Las Vegas stadium in 2020? It's impossible to tell — and that's the point.
The stadium was an especially poor use of tax dollars, because it also increases the boom-bust nature of Southern Nevada's economy. When times are good, people have disposable income to spend on professional football. When the economy tanks, as it's likely to do in the next few years based on historical trends, disposable income dries up. If the hotel room tax revenues that fund the stadium don't keep pace, as could happen during a recession, bond payments would come from the Clark County general fund.
While no one could have predicted this specific hiccup in regards to the Raiders' stadium, that multiple setbacks will occur in the next 30 years was always obvious. Other potential problems: a likely NFL work stoppage in 2021 and declining youth participation in the sport because of parents' concerns over head injuries.
By putting taxpayers on the hook for a significant portion of the stadium's cost, Raiders' owner Mark Davis reduced his risk and directly benefits from a $750 million subsidy. That makes sense for him. It never made financial sense for you.
The NFL protests are just another reminder of why government shouldn't pick winners and losers in the economy.
Victor Joecks' column appears in the Nevada section each Sunday, Wednesday and Friday. Contact him at vjoecks@reviewjournal.com or 702-383-4698. Follow @victorjoecks on Twitter.