Obamacare has quadrupled Nevada insurance premiums in 4 years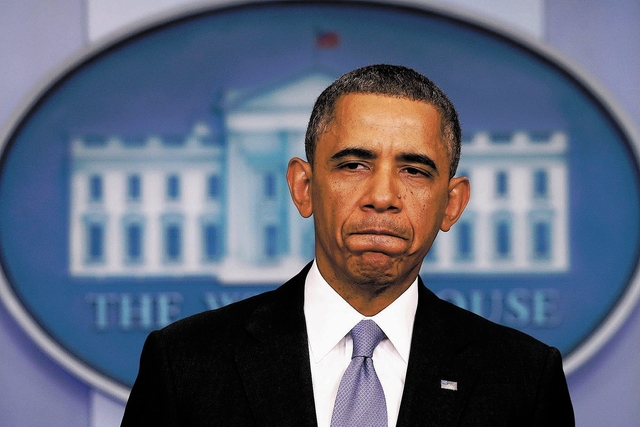 If you have high blood pressure, stop reading right now.
Finding out exactly how much Obamacare has increased your insurance costs might send you into cardiac arrest. It's certainly going to flat-line your wallet.
Wednesday is the first day you can buy 2018 health insurance coverage on Obamacare's marketplace. Open enrollment runs through Dec. 15. You've probably heard that premiums in Nevada are going up by an average of 36.8 percent from 2017 — for less coverage.
"In 2017, you had a prescription deductible that was $250," said Patrick Casale, an insurance broker. "That plan now has a $1,000 deductible for prescriptions. Out-of-pocket maximums went from $6,100 to $7,350."
Remember when then-President Barack Obama promised the Affordable Care Act would "cut the cost of a typical family's premium by up to $2,500 a year"? Right now families would settle for their premiums not increasing by $2,500 a year.
But that's not the worst of it.
In 2014, a 42-year-old male in Nevada could get a plan with a $2,500 deductible, $5,000 out-of-pocket max and no prescription deductible for $133 a month. That's most comparable to a current gold plan, according to Casale, although today's gold plans offer less coverage.
That off-exchange gold plan now costs a 42-year-old male $532 a month. The premium has quadrupled.
Read that again.
Obamacare has quadrupled the cost of some Nevada health insurance plans. These premiums are all from Sierra Health and Life.
If you're in your 60s, it's a threefold increase. But if you're in your 20s, premiums are five times higher than in 2014.
It's worse with silver plans. Premiums for men have quadrupled for 62-year-olds, quintupled for 42-year-olds, and are 7.5 times higher for 22-year-olds.
It gets worse if you want to insure your kids. In 2014, a family of six would cost married 42-year-olds $494 a month for the $2,500 deductible plan. In 2018, you have to pay for kids individually. That'd make the total $2,293 a month — and it'd be more if any of your kids were over 14.
Obamacare hasn't turned health insurance premiums into a mortgage payment. It's turned health insurance premiums into two mortgage payments.
Women are faring only slightly better. The gold-plan premium for a 42-year-old woman jumped from $197 a month in 2014 to $532 for 2018, "only" a 170 percent increase. The price went from $118 to $412 a month for a silver plan.
If you buy on the exchange, Obamacare does offer subsidies — which you're paying for — for some people. But not everyone qualifies.
"Based on the very high premiums, deductibles, and out of pocket costs, it is now extremely tough for anyone that does not financially qualify for a premium and/or cost-sharing subsidy," Brian McEvilly, an insurance broker, wrote in an email. "These people are not rich.
"They just want coverage for themselves and their families, and they are getting financially crushed by all of this."
Nevada can't afford Obamacare.
Victor Joecks' column appears in the Nevada section each Sunday, Wednesday and Friday. Listen to him discuss his columns each Monday at 9 a.m. with Kevin Wall on 790 Talk Now. Contact him at vjoecks@reviewjournal.com or 702-383-4698. Follow @victorjoecks on Twitter.