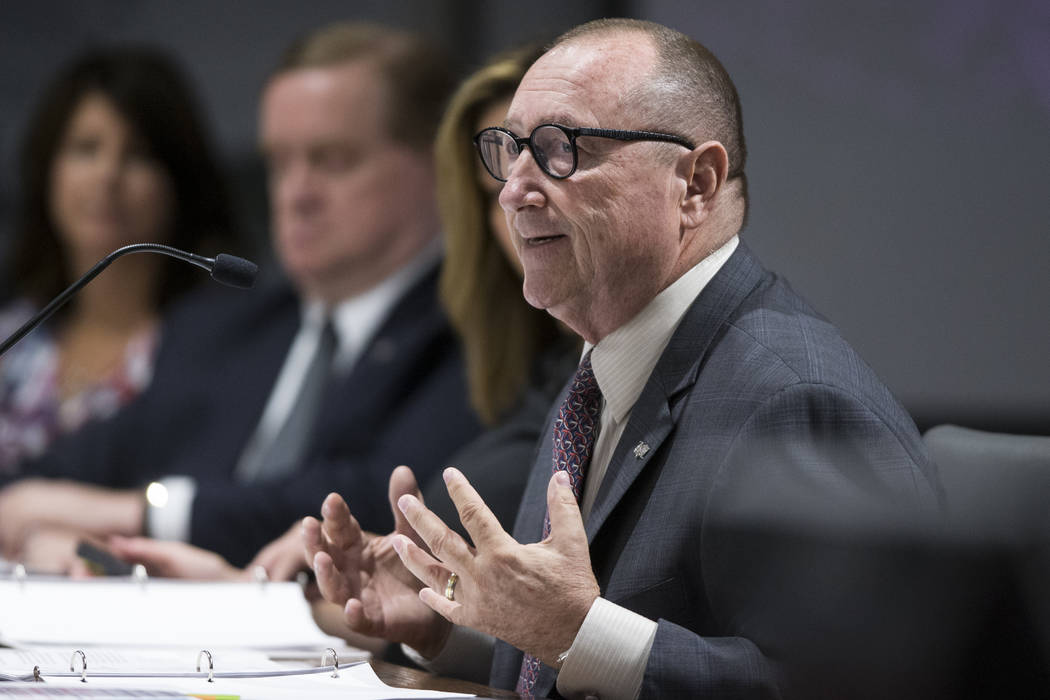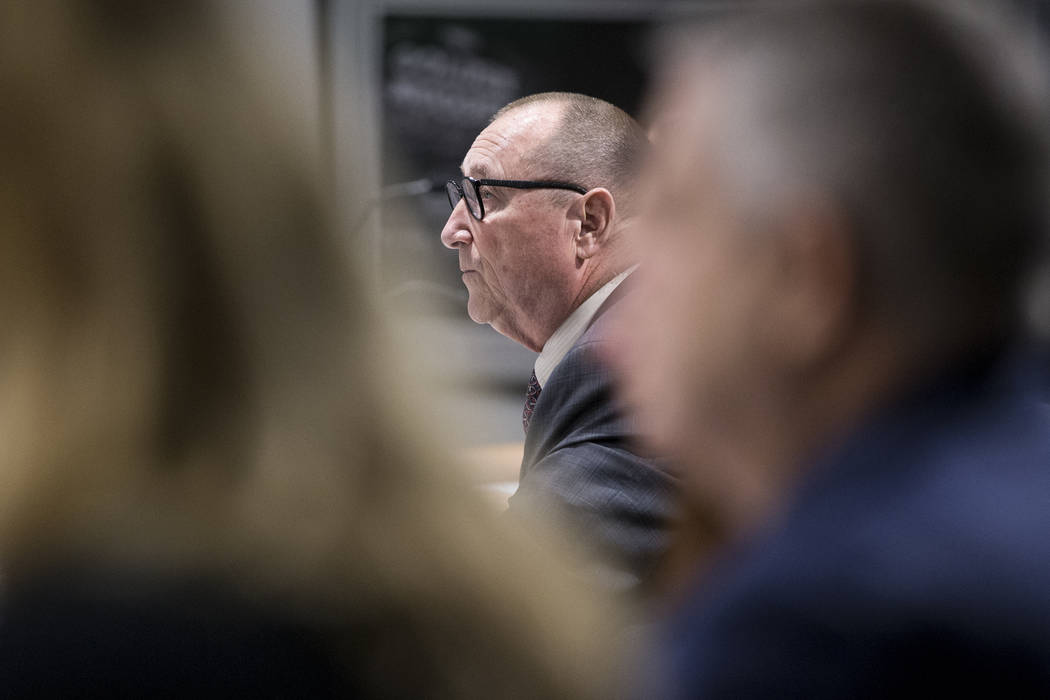 On Tuesday we saw — again — how little the Las Vegas Convention and Visitors Authority cares about spending taxpayer dollars carefully.
Its board of directors this week unanimously approved a 50 percent bonus and a 6 percent pay raise for President and CEO Rossi Ralenkotter. He'll pocket a $208,000 bonus and see his total base pay grow to $440,430 a year. Per Transparent Nevada, his total compensation topped $768,000 in 2016.
That kind of bonus and salary is staggering for any government employee, but it's especially stunning given what the Review-Journal's investigative team has reported this year about Ralenkotter's oversight of the authority.
Under Ralenkotter's leadership, the LVCVA has spent millions of dollars on "entertainment," including lavish perks for top employees and board members. Think top-shelf liquor, $300 steaks, first-class airfare and exclusive entertainment tickets. The investigation found the spending violates the authority's own lax policies and that the LVCVA's security officers have served as Ralentkotter's personal chauffeurs.
Board members said not one word about the Review-Journal's investigation. Maybe they forgot about all those stories.
Then, just minutes after the LVCVA's regular board meeting ended, its policy committee met and approved $15,000 for an accounting firm to evaluate the authority's spending rules.
This is like the board of directors of Enron giving its CEO a bonus right before starting an investigation into the company's dubious accounting practices.
It's unseemly to give a CEO a significant bonus when major questions loom about how often the organization's top employees — and board members — waste taxpayer dollars. Of course, it's possible the audit might consider only whether employees follow procedure when wasting your money, not whether they should be ringing up steakhouse bills topping $6,900 in the first place.
Rather than answer those questions, LVCVA is doing its best to ignore them.
Asked if he had any comments on the Review-Journal's LVCVA findings, board member and Mesquite Councilman George Rapson said, "No, I have no thoughts on that."
What a joke. Someone's uncovered evidence of improper spending by the organization you oversee and you — an elected official — have no thoughts?
Phone calls to the seven other elected officials serving on the LVCVA's board weren't returned by deadline. My request to the LVCVA to interview Ralenkotter wasn't granted.
But that isn't the only strange silence in this story. As reported by the Review-Journal's Richard N. Velotta, LVCVA Compensation Committee Chairman Chuck Bowling made the recommendation to boost Ralenkotter's pay, then the full board approved it unanimously — and without discussion.
One of two possibilities exists: The board is full of weak-kneed yes-men who won't rock the taxpayer-funded gravy train that everyone on the inside benefits from. Or board members individually, privately and outside of the public hearing discussed his compensation before the carefully orchestrated show.
Depressingly, the outcome was probably a mix of both.
In response to my inquiry, LVCVA spokeswoman Jacqueline Peterson sent a statement rehashing the events. She emphasized the board's "very thorough review" of Ralenkotter's accomplishments, adding that "every member of the Board that was present had the opportunity to discuss and ask questions."
An opportunity they didn't take, but should have.
The only good news in all this is that we've finally found a way to get Nevada politicians to stop talking: Ask them about the LVCVA.
Victor Joecks' column appears in the Nevada section each Sunday, Wednesday and Friday. Listen to him discuss his columns each Monday at 9 a.m. with Kevin Wall on 790 Talk Now. Contact him at vjoecks@reviewjournal.com or 702-383-4698. Follow @victorjoecks on Twitter.