Recalls of Woodhouse, Cannizzaro rest on judge upholding 'plain language' of constitution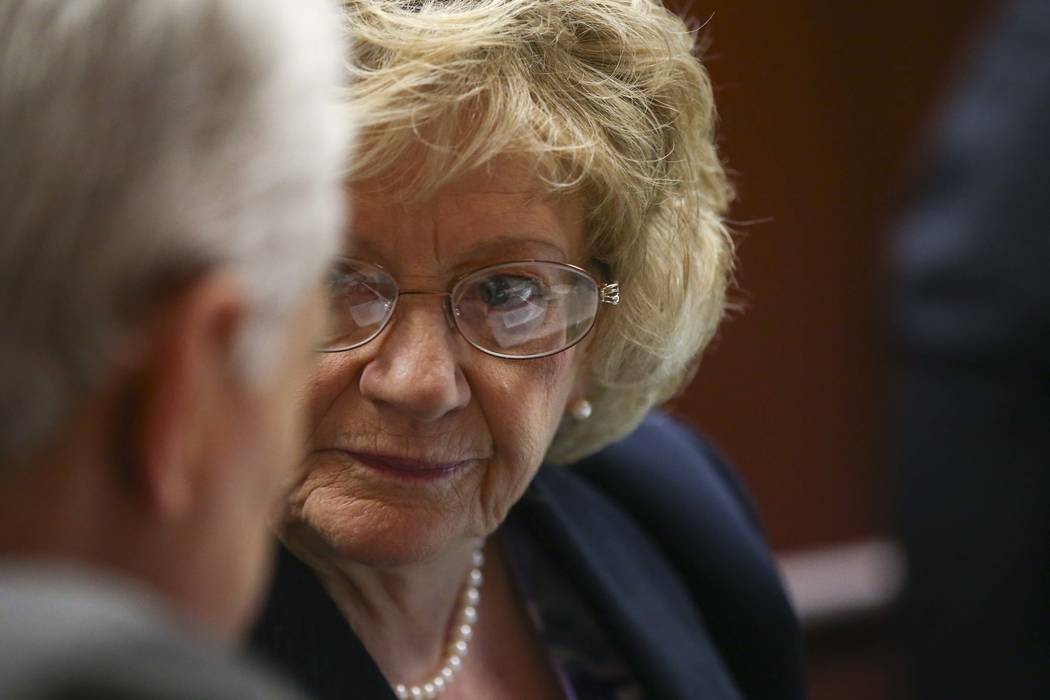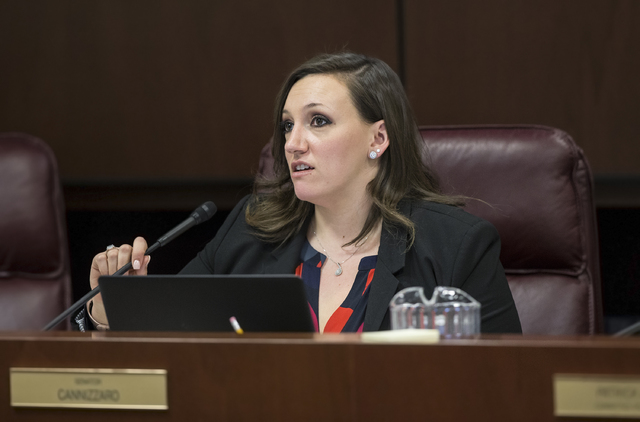 If judges are willing to ignore the "plain language" of the constitution, efforts to recall sitting state senators are dead.
In August, Republicans stunned Nevada's political scene by launching recalls against Sen. Joyce Woodhouse, D-Henderson, Sen. Nicole Cannizzaro, D-Las Vegas, and Sen. Patricia Farley, I-Las Vegas. Farley ran as a Republican in 2014, but she caucused with Democrats in 2017.
The recall efforts began in August. Backers had just 90 days to collect signatures from 25 percent of the voters who actually cast ballots in their elections. Nevada's constitution allows voters to file a recall for any reason but sets an extremely high bar to trigger an election.
Recall supporters gathered enough signatures to force a recall election for Woodhouse. Clark County Registrar Joe Gloria's office is continuing to verify removal requests, but it's likely Cannizzaro's recall will move forward as well. The recall against Farley fizzled, and financial documents show most of the $160,000 raised to recall her went to the other recall efforts.
The elections should be happening right now, but recall opponents sued. The key issue is if post-submission withdrawals are constitutional. Nevada law currently allows recall opponents to get petition signers to withdraw their names after the petition has been turned in. Recall supporters think that's unconstitutional. Although there's evidence recall opponents used fraud to obtain them, there are enough post-submission withdrawals to prevent the Woodhouse recall from qualifying. That would likely happen with Cannizzaro as well.
"The plain language of Article 2, Section 9 makes clear that once a qualifying petition is filed, 'a special election shall be ordered,'" writes recall attorney and Lt. Gov. Mark Hutchison. "The language is not qualified; it does not say a special election may be stopped if recall opponents can get enough Petition signers to change their minds after the petition is filed."
In response, recall opponents rely on the constitution authorizing such "additional legislation as may aid the operation of" the recall process. It should go without saying that such legislation should supplement, not usurp, what the constitution authorizes, but courts have ignored the plain language of the constitution before.
A decision from the Nevada Supreme Court may not come until spring, and Democrats still have a separate challenge pending in federal court. If the timing lines up, the recall elections could be held at the same time as the primary elections.
It may take months to get to an election, but the recalls remain vital to conservatives. There are numerous reasons to recall Woodhouse and Cannizzaro. Both voted to raise property taxes and restrict Second Amendment rights. Woodhouse even co-sponsored a bill to make Nevada a sanctuary state.
As bad as their individual voting records are, the numbers in the state Senate are what make this an urgent priority. Without the recalls, Republicans can't take back the Senate in 2018. They have virtually no chance to retake the Assembly. That means Nevada is a Democratic governor away from becoming so liberal that California starts mocking us.
But if the recalls are successful, Republicans have a chance to hold the Senate majority in 2019. This would ensure a legislative stalemate, not that Republicans could push forward a conservative agenda.
While it's likely the recall elections won't happen for months, they'll be well worth the wait.
Victor Joecks' column appears in the Opinion section each Sunday, Wednesday and Friday. Listen to him discuss his columns each Monday at 9 a.m. with Kevin Wall on 790 Talk Now. Contact him at vjoecks@reviewjournal.com or 702-383-4698. Follow @victorjoecks on Twitter.