Rosen-backed gun control bill goes too far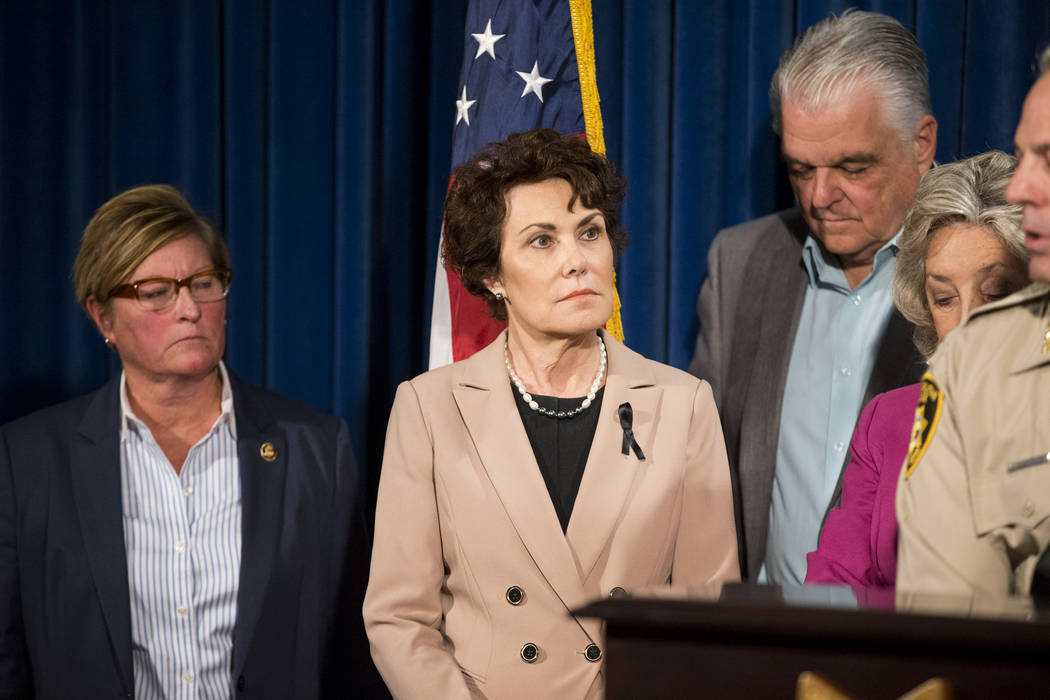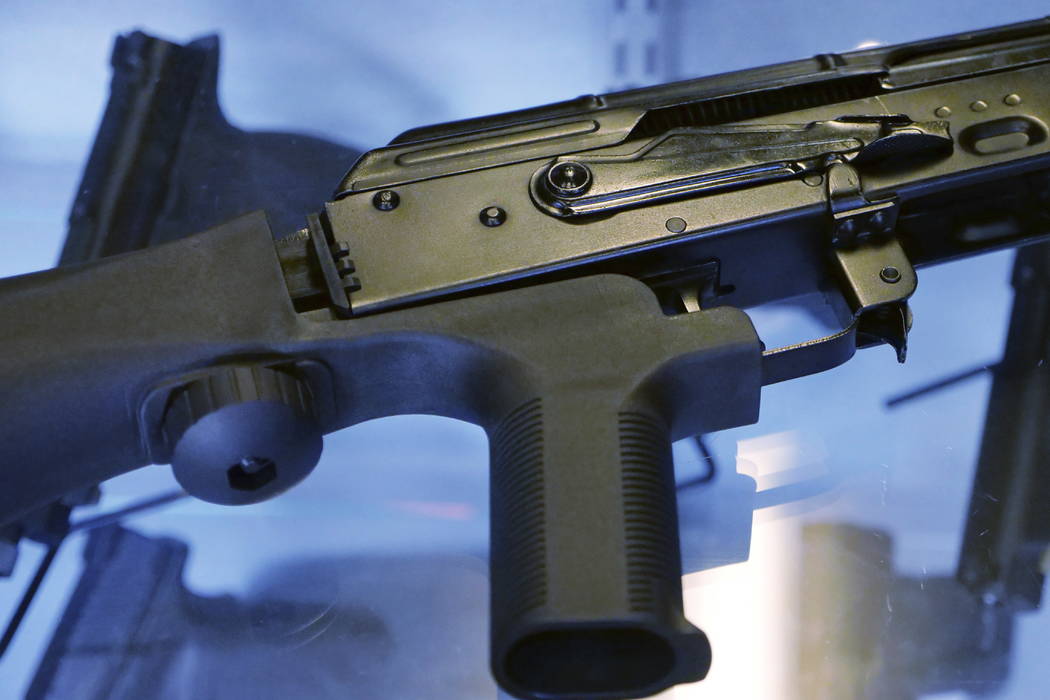 It was entirely predictable that Democrats would use the horrific Las Vegas Strip shooting to renew their push for gun control. It was also entirely predictable that they would go too far.
In the days after the shooting, it looked like a rare consensus had emerged on gun control. Democrats, some Republicans and even the National Rifle Association called for tighter regulations on bump stocks, which the shooter used to increase his rate of fire. In 1986, Congress heavily regulated automatic rifles. Bump stocks are an after-market accessory that uses the recoil of a semi-automatic rifle to increase its rate of fire. Because bump stocks are a way to get around the strict limits on automatic rifles, it makes sense to restrict them.
Rep. and U.S. Senate candidate Jacky Rosen, D-Nev, jumped on the opportunity to do just that. She recently bragged in a news release that she is an original co-sponsor on "legislation to ban bump stocks."
The bill would ban bump stocks. It would also ban all semi-automatic rifles. Here's why. It makes it illegal "to manufacture, possess, or transfer any part or combination of parts that is designed and functions to increase the rate of fire of a semiautomatic rifle."
There's a part on every rifle that's "designed and functions to increase the rate of fire of a semiautomatic rifle." You may have heard of it. It's called a trigger.
"We oppose the gun-control legislation being offered by Senator (Dianne) Feinstein and Representatives (Carlos) Curbelo and (Seth) Moulton (the bill Rosen is co-sponsoring)," said Catherine Mortensen, NRA spokeswoman, in a statement. "These bills are intentionally overreaching."
You don't say.
Broad language in any law is dangerous. In the hyper-partisan federal judiciary, anything can mean what anyone wants it to mean. This bill could make it illegal to own popular hunting rifles, like the Ruger 44 Carbine.
There's no grandfather provision, so you'd have just 90 days to hand your semi-automatic rifles over to the government. It's such a radical proposal, it would put greater restrictions on semi-automatic rifles than are on fully automatic machine guns.
Rosen's support isn't limited to one bill. Along with Reps. Ruben Kihuen, D-Nev., and Dina Titus, D-Nev., Rosen is a co-sponsor of the Automatic Gunfire Prevention Act, another gun bill that contains similarly broad language. Sen. Catherine Cortez-Masto, D-Nev., is co-sponsoring the Senate version of that bill that Feinstein is pushing.
This broad language isn't an accident. Unlike Obamacare, which was thousands of pages long, these bills are just two and three pages. Banning or severely regulating semi-automatic rifles are the entire point of these bills, not an "oops" no one realized was included.
Rosen's office didn't return my multiple calls and emails seeking comment. Given several days to walk back her support for the bills, Rosen refused.
Many on the left don't like being called gun grabbers. What to do to lose the label? Stop trying to grab our guns and condemn the horde of Democrat elected officials, like Rosen, Kihuen, Titus and Masto, trying to do just that.
Victor Joecks' column appears in the Nevada section each Sunday, Wednesday and Friday. Listen to him discuss his columns each Monday at 9 a.m. with Kevin Wall on 790 Talk Now. Contact him at vjoecks@reviewjournal.com or 702-383-4698. Follow @victorjoecks on Twitter.