VICTOR JOECKS: Biden suntans while Hawaii burns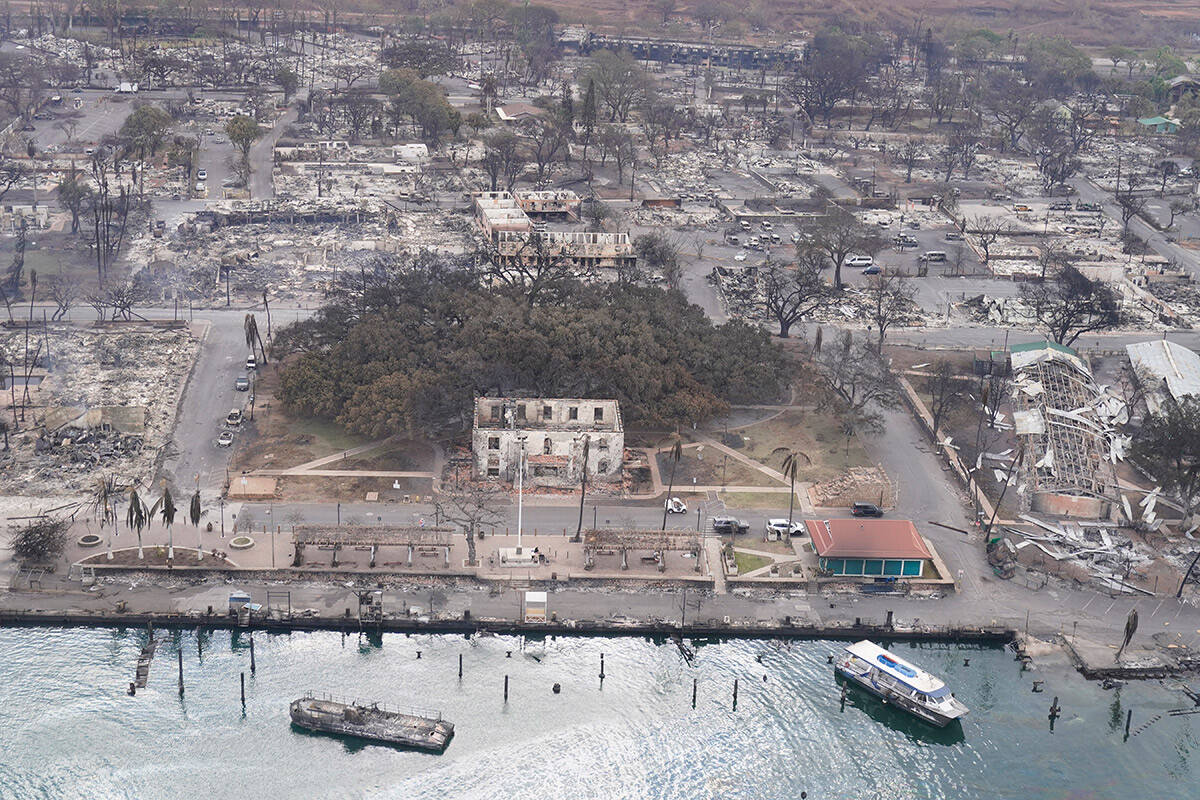 President Joe Biden's brand is empathy, but his actions told the devastated victims of the Maui wildfires to pound sand.
The infernos that burned through Hawaii are the deadliest U.S. wildfires in more than a century. The death toll is around 100. It may surpass 200. The contrast between the island's natural beauty and smoldering ruins of 2,200 structures is stark. Hawaii's governor estimated the damages could reach $6 billion.
Given the scope of this disaster, it wasn't surprising to see Biden on a sandy beach this weekend. It's the usual protocol for the president to visit the scenes of major natural disasters. But Biden had a view of the Atlantic Ocean — not the Pacific. He spent Sunday lounging on a beach in Delaware. Instead of comforting grieving families, he was soaking in some rays.
After his beach day, he was asked about the rapidly increasing death toll in Hawaii. He replied, "No comment."
If Biden were a Republican, this would be a political scandal. The national mainstream media would report on it breathlessly. There would be an endless stream of cable news segments discussing the president's outrageous behavior. Numerous op-eds would argue it reflected a personal character flaw.
That's not speculation. President George W. Bush was on vacation when Hurricane Katrina hit in August 2005. He quickly returned to Washington, D.C., to oversee the federal response. As he flew back, an infamous picture showed him looking out the window of Air Force One at the destruction.
"The photo of my hovering over the damage suggested I was detached from the suffering on the ground," Bush said later. "That wasn't how I felt. But once the public impression was formed, I couldn't change it."
Photos of Biden sunning himself on the beach while Hawaii smolders are even more damaging. But the mainstream media don't care. Look at how The Washington Post downplayed this. "Conservatives have seized on the president's lack of comments over the weekend on the loss of life from wildfires to paint him as uncaring," the subhead on its article says.
You see, the story isn't Biden's callous indifference to wildfire victims. It's how Republicans are reacting to it for political gain. The White House itself might as well have written such obvious propaganda.
There's a case to be made that politicians shouldn't rush to the scene of a natural disaster. The president isn't going to be flying a rescue helicopter after all. Functionally, it's more important to put good leaders in charge of the federal disaster relief bureaucracy.
But in cases such as this, the president also has a symbolic role. Americans en masse can't go to Hawaii to express our sympathy. The president, our country's highest elected leader, can. A presidential visit is a morale-booster. It's tangible evidence that the country cares deeply about those who are suffering.
Protected by a compliant press, Biden isn't interested. Instead, he is coming to Nevada later this week to relax at Lake Tahoe. Don't worry, Hawaii. Biden cares, just not enough to interrupt his vacation plans.
Victor Joecks' column appears in the Opinion section each Sunday, Wednesday and Friday. Listen to him each Monday at 7 a.m. with Kevin Wall on AM 670 KMZQ Right Talk. Contact him at vjoecks@reviewjournal.com or 702-383-4698. Follow @victorjoecks on X.