VICTOR JOECKS: Henderson's crime statistics are fake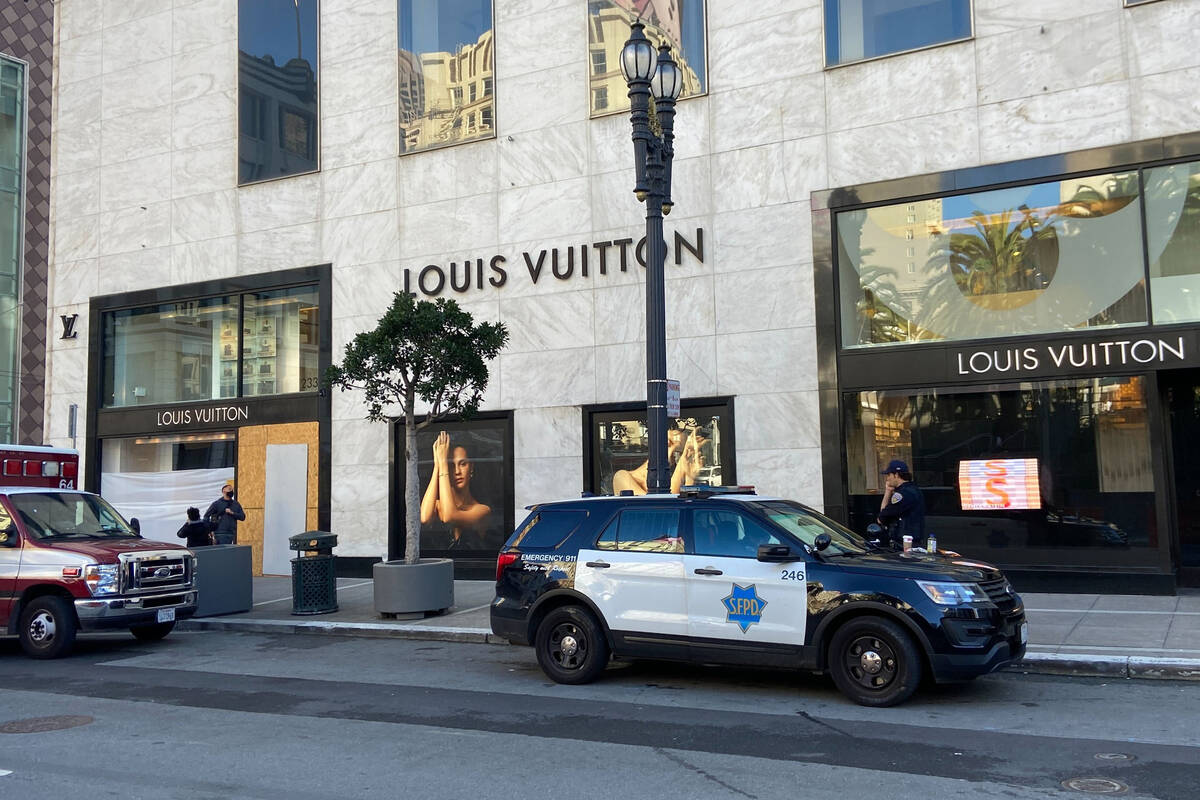 What are you going to believe: Retail crime statistics or your lying eyes?
Let me share a personal story to which I suspect far too many people can relate. I recently walked into a Ross Dress for Less store in Henderson. I was almost bowled over by a man hustling out the door. As I stepped into the store, the clerks shouted at him, "Stop" and "Really?"
I turned around and realized what was happening. The man was a shoplifter. I'd guess he had around five pairs of shoes in each hand, holding them by the laces. By the time I put this all together, he was probably 20 feet away from me.
I'm embarrassed to say I stood there dumbfounded and watched him trot to his relatively new truck and drive away. I wish I had run after him and tried to stop him. That's not because I'm any sort of hero — obviously not. It's because I don't want to live in a community where thieves brazenly walk out of stores with stolen merchandise without any apparent fear of consequences.
Yet, here we are. The store clerks were livid. Exacerbated, one remarked, "This is why Ross' prices are going up." Other comments included that thefts "happened daily" and that she expected another theft to happen later that evening.
Incredibly, a security guard had been standing right by the front door, mere feet away from where the thief had exited. He didn't pursue him. I gathered that physically engaging the shoplifter could have led to company discipline.
"They don't allow us to call the police," the security guard said when I asked if this theft would be reported. "I don't know why."
This incident is difficult to square with Henderson's crime statistics. According to FBI data, the city had more thefts in 2019 than in 2021, the latest year data is available. Further, in 2021, just 586 thefts occurred in department/discount stores. Yet, this store's employees believe hundreds of thefts happen annually in their location alone.
Henderson isn't the only place experiencing this sort of discount. More than 20 businesses have left San Francisco's Union Square in the past 20 months. That includes major retailers such as Old Navy, Banana Republic and Nordstrom.
It's not hard to figure out why retailers are fleeing. Just look at the viral videos of thieves shamelessly walking out of stores with bags of stolen merchandise. Last month, CNN did a report on shoplifting at a San Francisco Walgreens. In 30 minutes, the CNN crew saw three shoplifters. Walgreens says thieves steal from a single San Francisco store more than a dozen times every day. That would be more than 2,700 crimes this year.
But San Francisco's crime statistics tell a different story. Its police department dashboard says there have been fewer than 21,000 thefts so far this year. That's a decrease from more than 25,000 for the same time period in 2019.
Just like with Henderson, this doesn't make sense.
Here's a logical explanation: The statistics are fake, because people have stopped reporting many crimes. After all, what's the point?
Politicians in both Nevada and California have gutted penalties for shoplifting. The threshold for felony theft is $950 in California and a staggering $1,200 in Nevada. Misdemeanors rarely result in prison time. Even if criminals are arrested, relaxed bail rules mean they're unlikely to stay locked up for long.
Unsurprisingly, easing penalties has led to an increase in shoplifting. Police realized that arresting thieves was an exercise in futility. Many stores, because of woke corporate policies or resigned acceptance, now don't even bother calling in thefts.
The soft-on-crime policies embraced by liberals haven't just emboldened criminals. They've left citizens so demoralized they don't even bother reporting many crimes.
Victor Joecks' column appears in the Opinion section each Sunday, Wednesday and Friday. Contact him at vjoecks@reviewjournal.com or 702-383-4698. Follow @victorjoecks on X.