VICTOR JOECKS: Jones joins long line of corrupt Nevada Democrats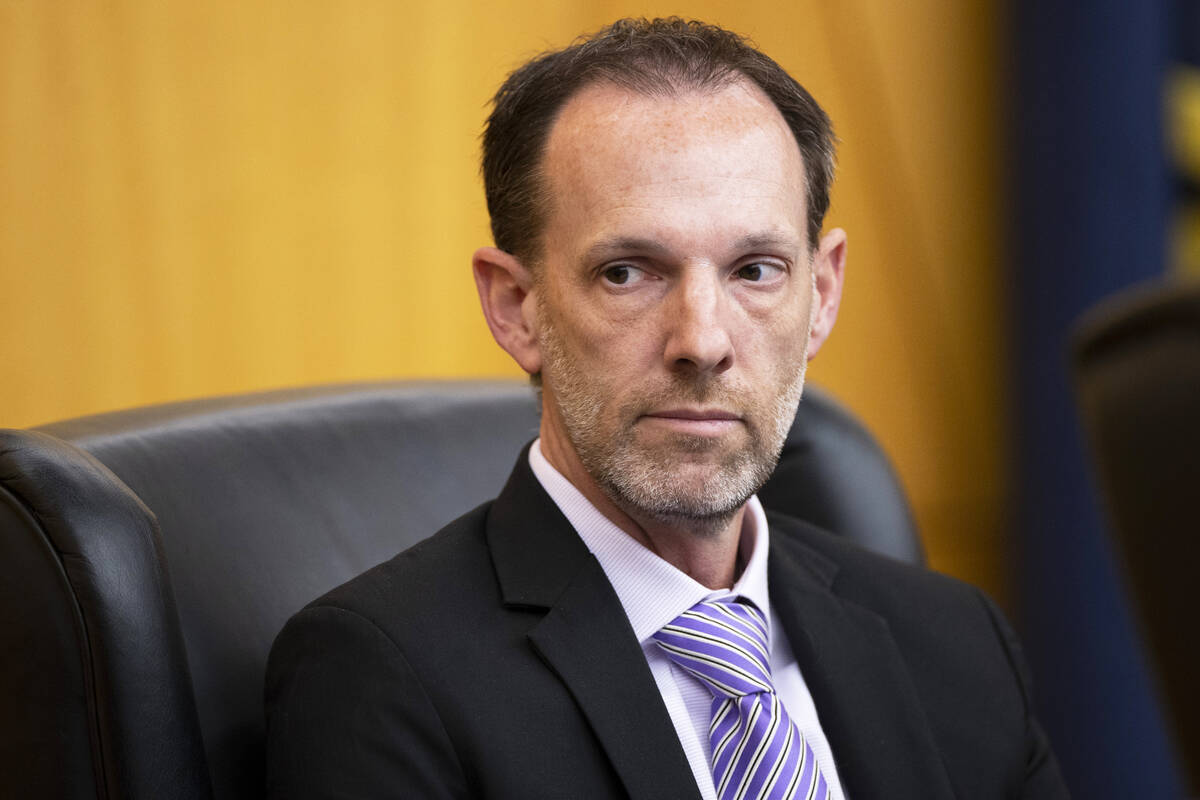 The FBI recently put up billboards asking Las Vegas residents to report public corruption. Its officers should start with Justin Jones, vice chair of the Clark County Commission.
On Friday, U.S. Magistrate Judge Elayna Youchah issued a scathing order sanctioning Jones for his behavior and duplicity. She found that Jones, an experienced lawyer, purposely deleted texts from his phone after a vote by the Clark County Commission to block development near Red Rock Canyon, a proposal by developer Jim Rhodes' Gypsum Resources LLC. Rhodes sued and is seeking major damages.
"The Court is left with only one explanation — Mr. Jones deleted all texts for an improper purpose," the judge wrote. She continued, "Mr. Jones deleted all texts knowing the role he played in achieving the vote to deny Gypsum the waiver it sought and he did not want his dedicated involvement in this outcome, or his communications with the Sisolak campaign, Commissioner (Steve) Sisolak or anyone else with whom he communicated about the deal he struck, to come to light."
That "deal" could cost county taxpayers more than $1 billion. The deleted texts make it unlikely the full story will emerge. But what is known from other sources is salacious enough. Jones once helped lead opposition to the development with the group Save Red Rock. In 2018, Sisolak, a county commissioner, was locked in a tight gubernatorial race. Jones, who was also running for the commission, wanted Sisolak to kill the project.
"Mr. Jones offered Mr. Sisolak a deal — if Sisolak would commit to vote against the waiver of Condition 2 sought by Gypsum, SRR would send an email blast to its entire email list providing this information, publish support for Sisolak on social media" and dismiss a lawsuit, which was unflattering to him, Youchah wrote.
She continued, "Ultimately, Jones stated he had done his part and if 'Sisolak doesn't want to play, then it's going to blow up in his face tomorrow.' " But "Sisolak acquiesced to the deal and put out a public statement making clear he could 'oppose waiving' conditions."
Hello, quid pro quo. This should be a corruption scandal for Sisolak, too, even though he's out of office.
The judge also excoriated Jones for his testimony under oath. He "appears to have carefully chosen words that were not out-and-out misrepresentations of the truth, but also were not truthful," she wrote.
Jones may lose his law license over this. The judge strongly hinted Rhodes' attorneys should report him to the State Bar. County taxpayers may lose a lot more. The judge writes that Jones' actions allow the court to presume his messages "would have assisted Gypsum in potentially proving" the county breached its good faith agreement with Gypsum.
Jones now joins a growing list of Nevada Democrats caught abusing their power. That includes Ruben Kihuen, Mark Manendo, Kelvin Atkinson and Alexander Assefa. They either resigned or left public life in disgrace.
It's unlikely Jones has the honor to resign. If he doesn't, party leaders, starting with Commission Chairman James Gibson, should force him out.
Contact Victor Joecks at vjoecks@reviewjournal.com or 702-383-4698. Follow @victorjoecks on Twitter .