VICTOR JOECKS: Unpacking the paradox of conservatives cheering DeSantis' use of government power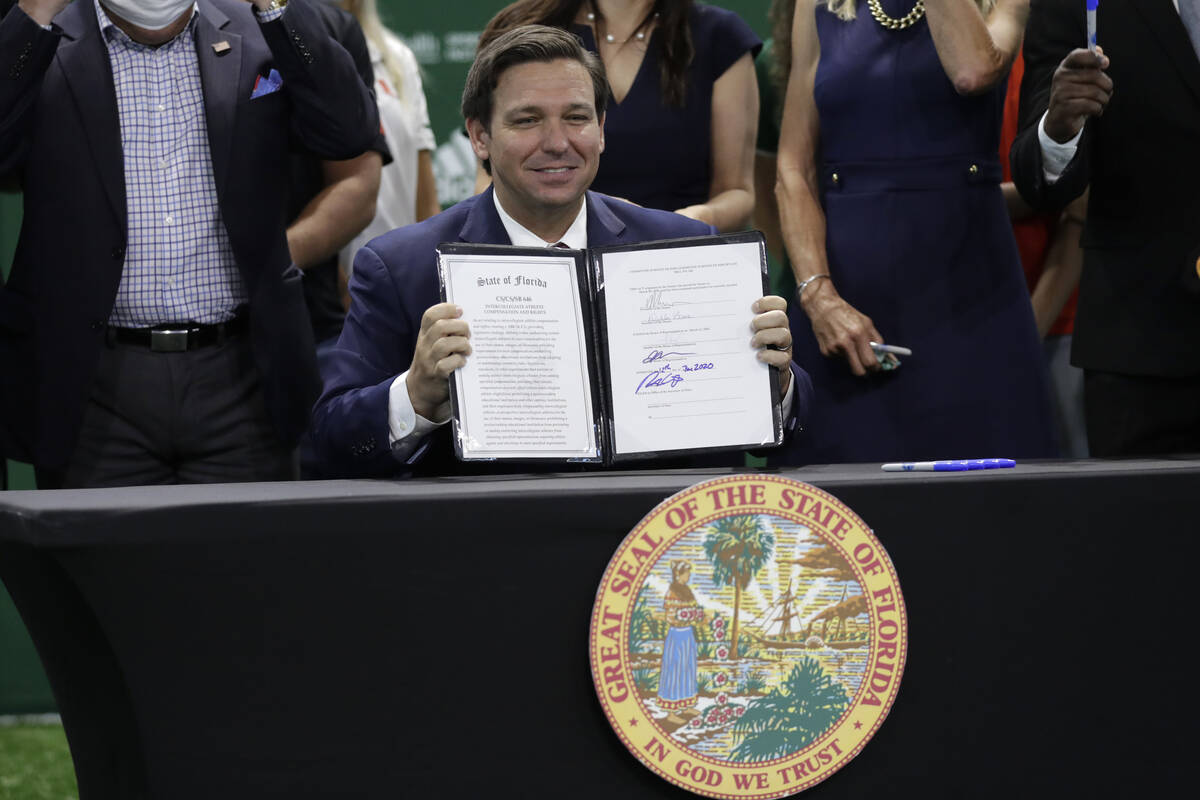 Supporters of limited government have become much more comfortable using government power to advance their agenda. That's a paradox, not a contradiction.
Over the last week, Florida Gov. Ron DeSantis notched two significant victories. On Wednesday, the College Board announced significant changes to its Advanced Placement course on African American studies. It dropped Black Lives Matter and queer theory and removed far-left authors.
That move came after DeSantis' administration announced the draft version of the course wouldn't be allowed in the state's high schools. Manny Diaz Jr., Florida's commissioner of education, called it "woke indoctrination masquerading as education."
DeSantis has also been revamping higher education in Florida. He appointed a slate of new conservative trustees to run the New College of Florida. It's known as a very progressive school. It may not be for long. On Tuesday, the new-look board fired President Patricia Okker, replacing her with a former Republican speaker of the Florida House. The board also directed the staff to produce a plan to eliminate diversity, equity and inclusion, known DEI, from the university.
DeSantis wants to get rid of DEI and critical race theory bureaucracies throughout higher education. He wants "core courses rooted in Western tradition" and "additional accountability for tenured faculty."
These could be transformational policies. For decades, higher education institutions have radicalized students into leftist dogma. A sampling of more than 12,000 professors found just 5.7 percent were registered Republicans. Almost 50 percent were Democrats.
The liberal slant of universities churns out Democrat voters. One analysis of the 2020 election found just 37 percent of white voters without a college degree supported Joe Biden. Among white college graduates, it was 54 percent.
If DeSantis is succeeds in scaling back liberal brainwashing, Florida college graduates are more likely to be conservative.
DeSantis' reforms continue to raise his national profile ahead of an expected presidential bid. If he succeeds in winning the nomination, it will be because Republicans like his use of governmental power.
But some, including self-identified conservatives, have objected to moves like these on a more philosophical level. They call them authoritarian. It's hypocritical for proponents of small government to use government to do their bidding.
Writing for The Dispatch, David French labeled DeSantis a culture warrior who is "prone to fight the culture in the wrong way — by deploying state power at the expense of civil liberties."
But public schools and public universities are government institutions. When the government runs something, a laissez faire approach isn't possible.
Teachers and textbook writers don't have a constitutional right to indoctrinate students into believing the country was founded on white supremacy. It's not a constitutional violation to demand a public university require courses teaching about the constitution.
For too long, many Republican politicians avoided wading into issues like these. Democrats and progressives have shown no such reluctance. It's no surprise that Republican voters are attract to leaders, like DeSantis, who are willing to lead.
What DeSantis understands is that the public, through its elected leaders, gets a say in the running of public institutions.
Victor Joecks' column appears in the Opinion section each Sunday, Wednesday and Friday. Contact him at vjoecks@reviewjournal.com or 702-383-4698. Follow @victorjoecks on Twitter.