VICTOR JOECKS: When the crime doesn't fit the narrative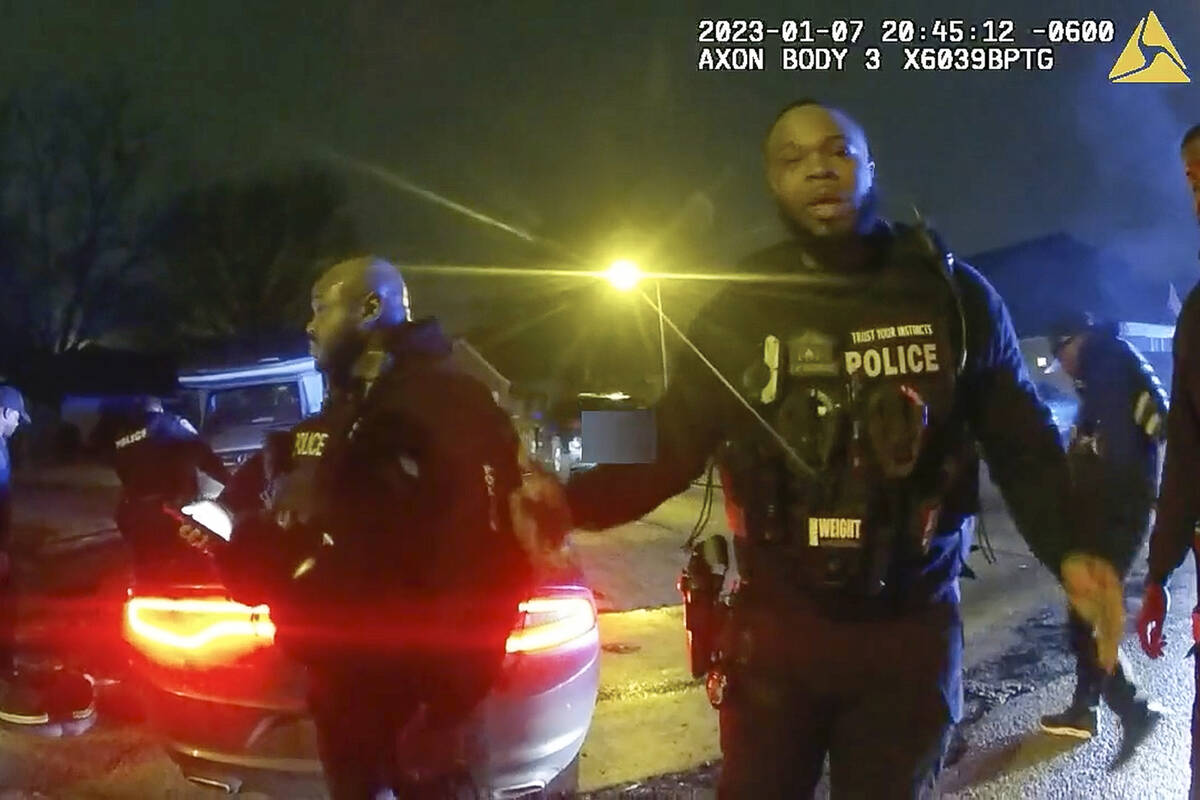 To make the death of Tyre Nichols fit their worldview, critical race theory adherents are twisting themselves into pretzels.
On Friday, the Memphis Police Department released videos of its officers' Jan. 7 confrontation with Nichols, who is Black. The cops involved claimed they stopped Nichols for reckless driving. The initial confrontation is concerning enough. The police aggressively pulled him from the car and used pepper spray when he was on the ground surrounded by officers. One officer had a Taser out. Nichols then got up and ran away.
You shouldn't run from the cops, but that didn't justify what happened next. After catching him, officers surrounded and beat him, despite his subdued state. It appears the cops brutally assaulted him far beyond what reason dictates or the law allows. Nichols died three days later.
On the surface, this horrible event could fit the CRT narrative. CRT views people primarily as members of groups, not as autonomous individuals. It claims police are the oppressors, upholding society's systemic racism. Black people are the victims of the white supremacy embedded throughout the American justice system. The blame for Nichols' death, therefore, shouldn't be placed on the choices of individuals, but the flawed system itself.
There are some obvious problems with this interpretation of events. Within two weeks, the department fired five officers for policy violations, including excessive use of force. Last week, those five were charged with second-degree murder and other crimes.
There's been widespread condemnation of these police officers, too. Patrick Yoes, national president of the Fraternal Order of Police, called the attack "sickening." It "does not constitute legitimate police work," he added. Nevada Gov. Joe Lombardo, former sheriff of the Metropolitan Police Department, put out a statement calling the tragedy "unacceptable and shameful."
There are also examples of police officers unjustly killing white people, such as Daniel Shaver. In 2016, an Arizona cop shot an unarmed Shaver who was on the ground and begging for his life. The officer was acquitted of murder.
Not exactly what you'd expect from a country run on the basis of white supremacy.
There's an even more obvious problem with attempting to shoehorn this event into a CRT anecdote. The five officers are Black. CRT advocates are undeterred.
"The entire system of policing is based on white supremacist violence," Atlantic writer Jemele Hill tweeted, commenting on Nichols. "We see people under the boot of oppression carry its water all the time."
Did you catch that? Five black men beating up another black man is "white supremacist violence." Come on.
She's not alone. The Washington Post reported Nichols' death "spawned nuanced conversations among Black activists about how systemic racism can manifest in the actions of non-white people."
CRT is an unfalsifiable thesis. Whatever the details, the cause is racism. People aren't individuals who make choices, but skin colors and jobs who have outcomes thrust upon them by a system that's beyond their control. What a dehumanizing — and false — mindset.
When the crime doesn't fit the narrative, it's time to re-examine the premises of the narrative.
Contact Victor Joecks at vjoecks@reviewjournal.com or 702-383-4698. Follow @victorjoecks on Twitter.