VICTOR JOECKS: Why DeSantis can still beat Trump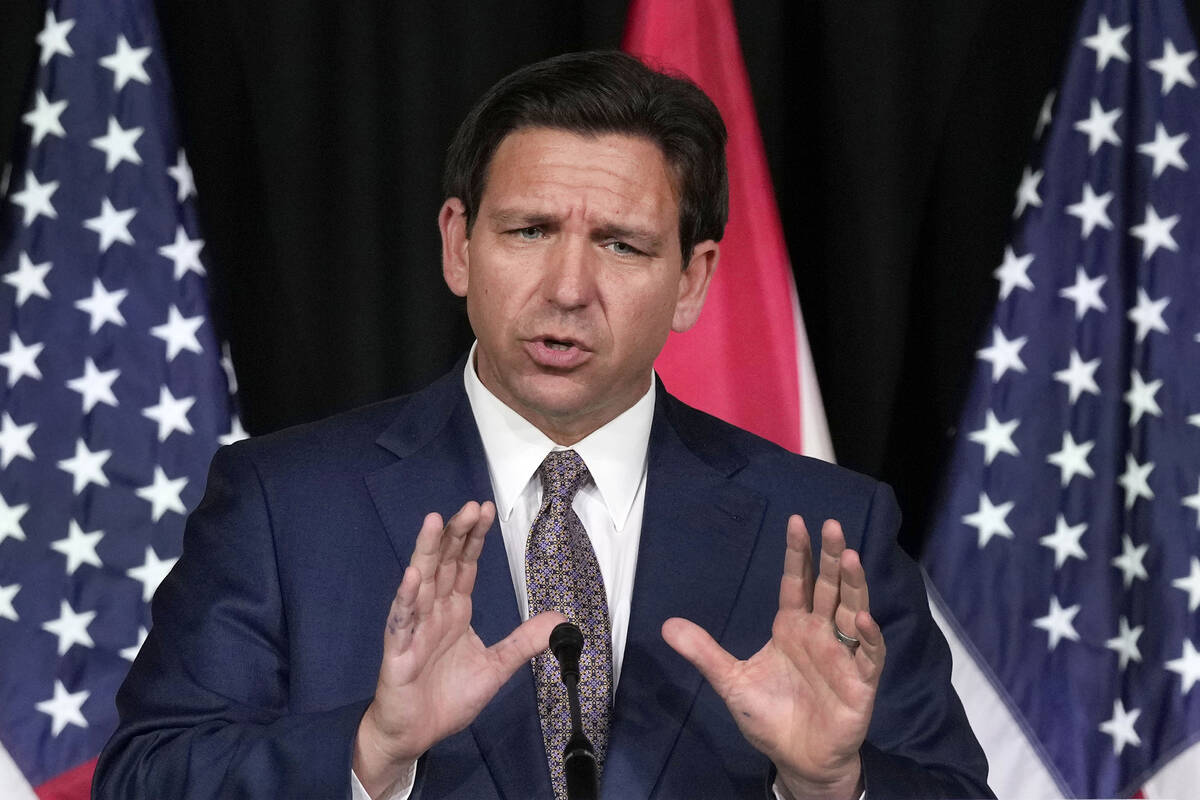 It's premature to write the obituary of Ron DeSantis' presidential campaign. That's not stopping both Donald Trump and many in the media from doing so.
The first Republican presidential primary debate is Wednesday. Donald Trump announced late last week that he won't attend.
Among the candidates, DeSantis faces the most pressure. He entered the race in May as the clear alternative to Trump. He had 21 percent support compared with Trump's 54 percent. Other candidates were under 5 percent. But heading into the debate, Trump is around 55 percent support while DeSantis has fallen to under 15 percent, according to the RealClear Politics average.
"It's over for Ron DeSanctimonious," Trump recently posted on Truth Social. He taunted, "Go home to Florida, Ron."
Many national mainstream media outlets agree. "'Fully expected the downfall,'" a recent Washington Post headline quoted someone as saying. Business Insider said his "campaign is falling apart." Republican primary voters should note how eager the national mainstream media have been to attack DeSantis. That is fear of DeSantis winning the nomination more than Trump.
DeSantis' campaign hasn't gone smoothly. He's downsized his staff and replaced his campaign manager. But he still has a path to victory.
It starts with understanding why DeSantis' poll numbers went down. At the end of March, he topped 30 percent in the RCP polling average and was within 16 points of Trump.Then, Trump was indicted in New York. The polling reaction was immediate. Trump quickly shot up around 8 points, while DeSantis dropped around 8 points. Suddenly, Trump led by 30-plus points.
Here's what happened. Most Republicans rightly considered Trump's arrest a political prosecution. But they're powerless to stop it. The one thing they could do is rally around Trump. For a key segment of the electorate, their newfound support of Trump appears motivated by their antipathy toward his opponents. It's a way to express their fury. In five months, many may be willing to think more strategically.
There's a strong argument that these indictments — however unjust — will make it extremely hard for Trump to win the general election. DeSantis and his allies need to push that message now, even knowing that voters may not be receptive to it until weeks before they vote.
The most popular thing in the Republican Party isn't Trump. It's Republicans embarrassing liberals in the media. DeSantis is great at this. He needs to accept more interviews from biased sources precisely because they're biased. Then take them apart in verbal broadsides.
With all that said, here's a plausible scenario:
Strong debate performances stabilize DeSantis' national polling. Viral moments of him demolishing hapless reporters boosts his fundraising. As the primaries approach, voters start prioritizing electability.
DeSantis rides this shift in voter sentiment, his strong ground game and evangelical outreach to a victory in Iowa. Importantly, other candidates, such as Mike Pence and Sen. Tim Scott, finish under 5 percent. They drop out after Iowa and New Hampshire, which Trump wins. The Nevada caucus process is so messed up that it's mostly ignored.
Heading into South Carolina and Super Tuesday, the field is down to two main candidates — Trump and DeSantis, both of whom have money for a long campaign. Republicans who don't like Trump consolidate around DeSantis. Combined with his previous base, DeSantis wins.
Or maybe Republican voters do what the deep state wants and nominate Trump.
A DeSantis victory remains a plausible scenario. No wonder Trump wants to declare the race over when it's really just getting started.
Contact Victor Joecks at vjoecks@reviewjournal.com or 702-383-4698. Follow @victorjoecks on X.