What does Sisolak stand for? He won't say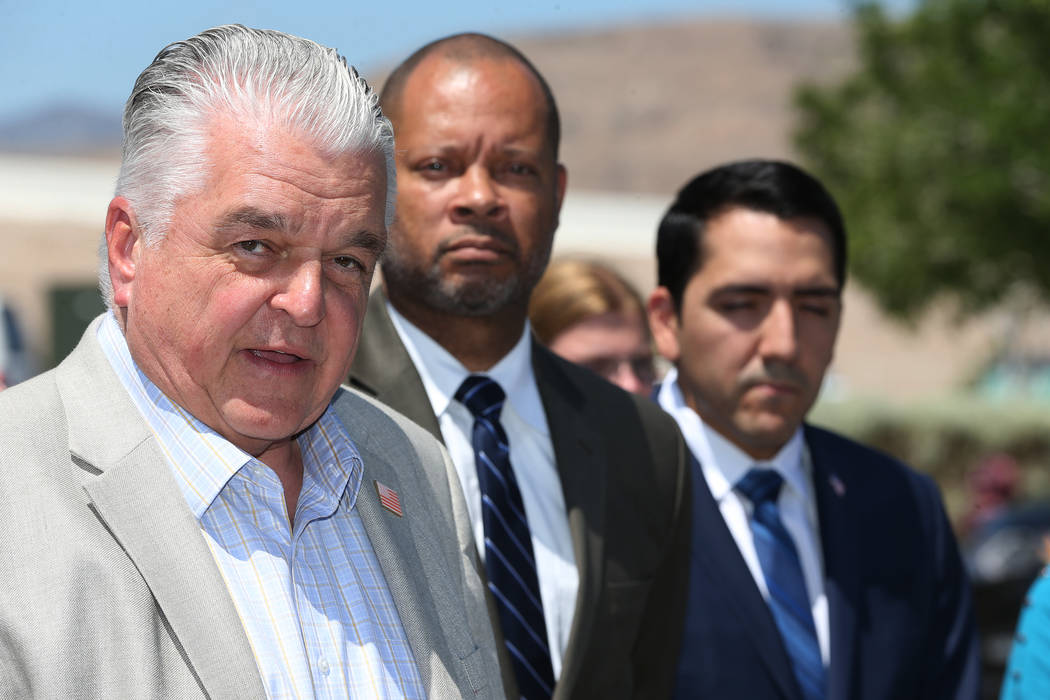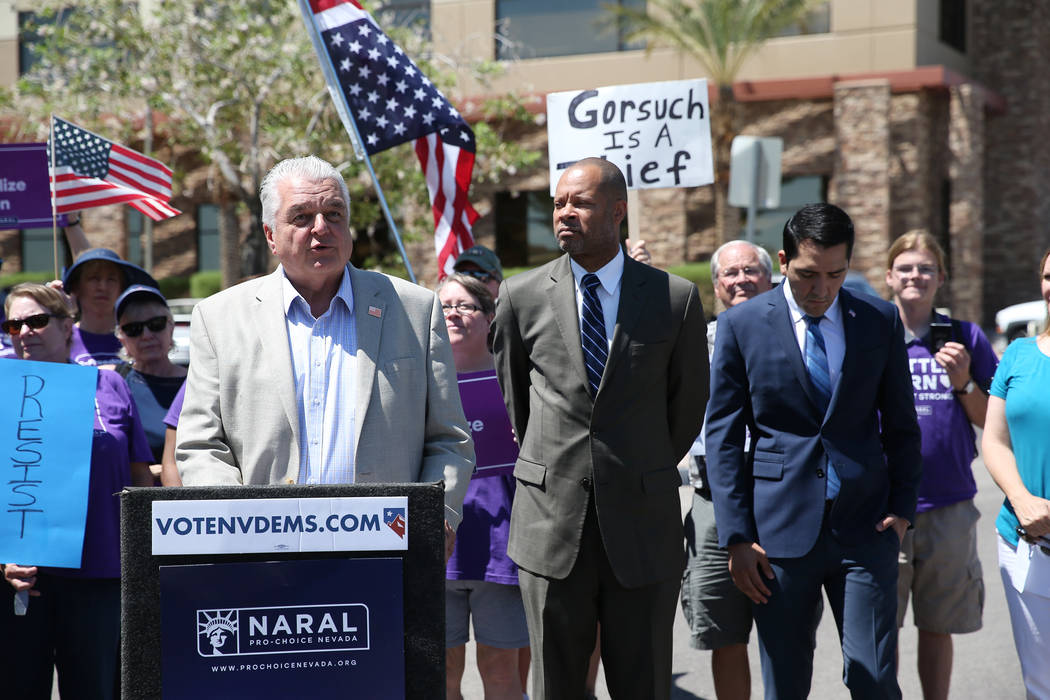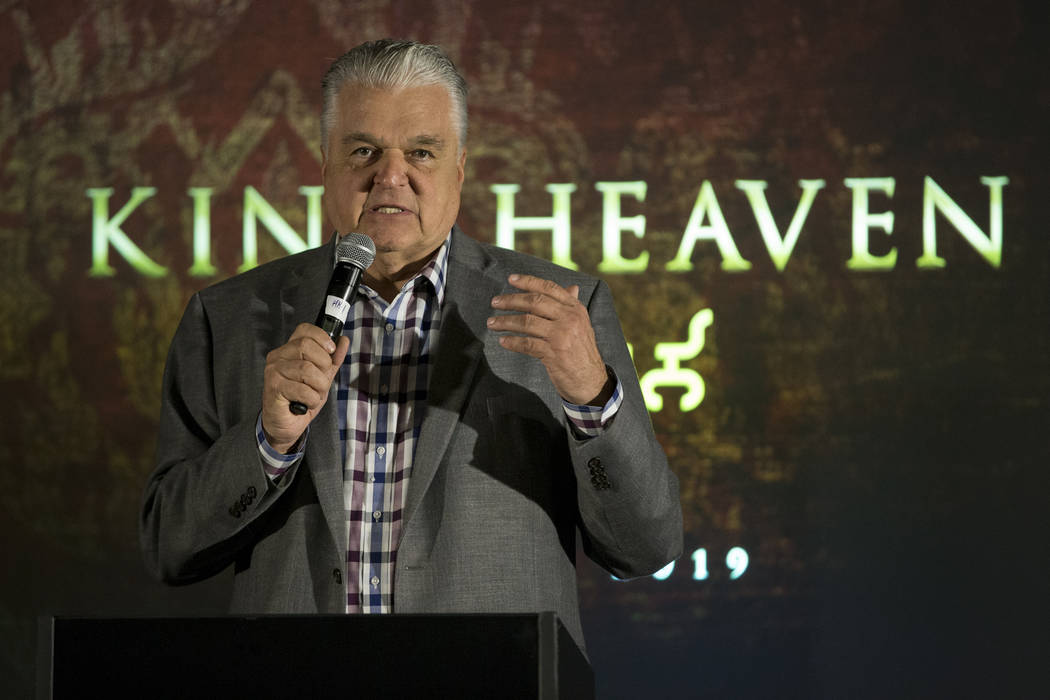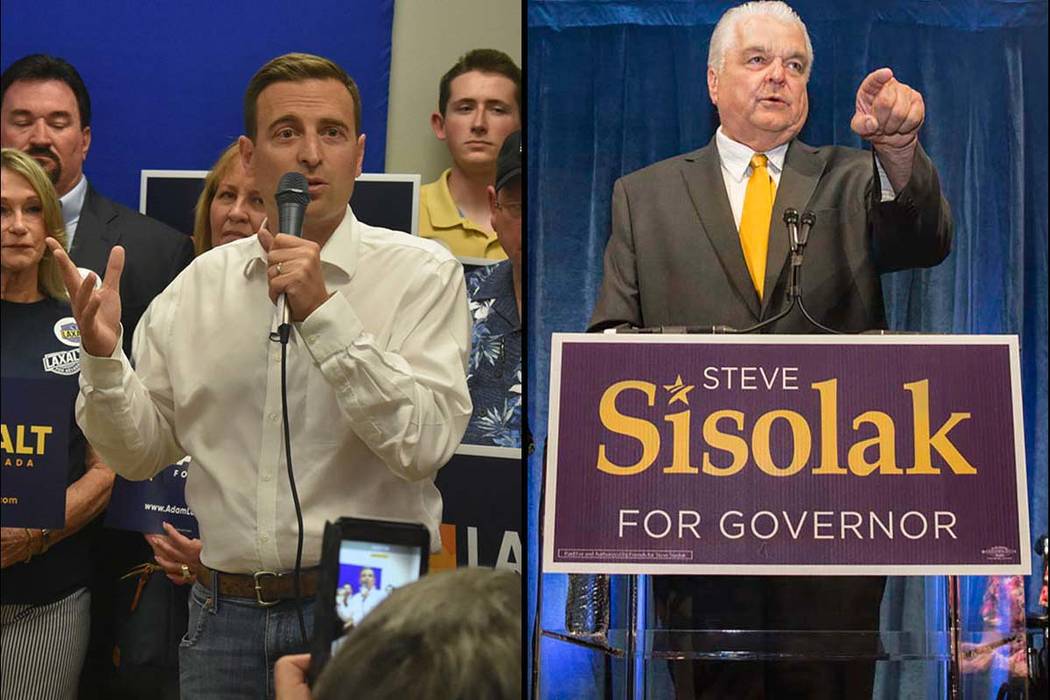 Election Day is a month away, and Steve Sisolak has offered almost no specifics about the policies he'd pursue if elected.
Sisolak would be the first Democratic governor in 20 years. Democrats are all but certain to control both houses of the Legislature. If Sisolak were elected, it would give the party unified control of state government for the first time in decades. Democrats would have the power to reshape Nevada on a host of issues, including gun control, education and labor.
Rather than sell a vision, Sisolak has played the policy equivalent of prevent defense — say as little as possible about what he believes. The "plan" section on his website lists only three issues: the economy, education and health care. Calling it a plan is generous. It's a list of generic talking points. For instance, he wants to "attract new, diverse industries to Nevada, such as clean energy, technology, manufacturing and medical research."
So does everyone. But how will he do it? Will he bribe companies to move to Nevada with tax subsidies? Will he fight tax increases to keep Nevada competitive? He doesn't say.
In total, Sisolak's plan is just 650 words. For reference, that's only around 130 words longer than this column. He doesn't even mention issues such as firearms, taxes or immigration.
That lack of detail is in stark contrast to Republican gubernatorial candidate Adam Laxalt. On Tuesday, Laxalt released a nearly 2,000-word health care plan. It contained numerous policy proposals, such as creating a loan-forgiveness program for doctors who agree to practice in Nevada and instituting work requirements for healthy, able-bodied adults on Medicaid. You may agree with Laxalt's ideas or you may not. But at least he's putting forward debatable specifics.
He's also released two education plans and an economic development blueprint.
Sisolak's unwillingness to be forthright with his ideas suggests he knows his true plans don't appeal to a majority of Nevadans.
Consider Sisolak's position on taxes. During a Democrat primary debate earlier this year, Sisolak said "everything is on the table" in terms of tax hikes. An undercover video from May caught him telling voters, "One of the ways we're going to have to pay for it, and people don't want to hear it, is property taxes." He's also been vocal about his desire to modify Nevada's property tax caps.
In a new TV commercial, Sisolak says, "Property taxes are lower than when I took office." That decrease had nothing to do with him, however. Property values collapsed during the Great Recession, which reduced property tax collections. Since then, property tax caps have limited the growth of property tax revenue. Those are the very caps Sisolak now wants to weaken.
Good luck getting him to be honest with Nevada voters about what he wants to do if elected. For Sisolak, voter ignorance isn't just bliss. It's his campaign strategy.
Victor Joecks' column appears in the Opinion section each Sunday, Wednesday and Friday. Listen to him discuss his columns each Monday at 9 a.m. with Kevin Wall on 790 Talk Now. Contact him at vjoecks@reviewjournal.com or 702-383-4698. Follow @victorjoecks on Twitter.