Where CCSD's extra money went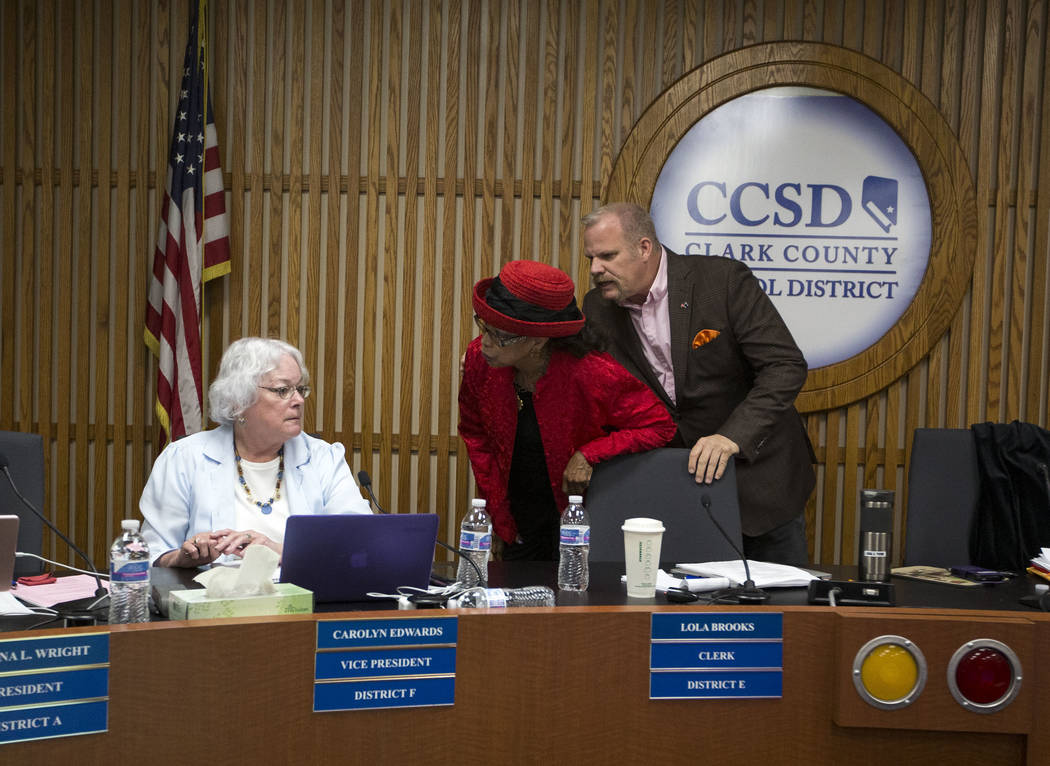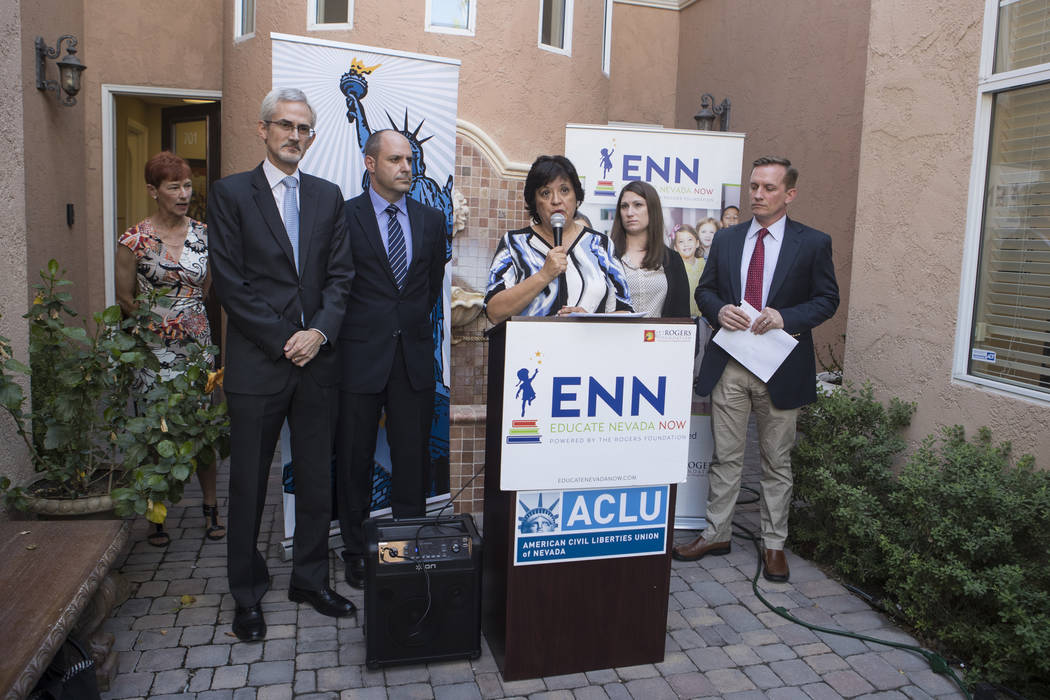 Nevada's education establishment hopes you're bad at history. Otherwise, you'll identify what's missing in its push for more funding.
Officials from the Clark County School District and liberal special interest groups are already pushing for increased education spending next legislative session. Expect to hear lots of talk about the need to fund the base and rework the funding formula. Don't expect to hear much about Gov. Brian Sandoval forcing through the largest tax increase in Nevada history just three years ago — specifically to increase education spending. Why let little things such as inconvenient facts get in the way of your narrative?
So why is the district out of money? Here are four expenses you may not have known about.
1. Increased PERS contributions. In 2009, district payments to the Public Employees Retirement System equaled 20.6 percent of payroll. That percentage, set by state law, increased every two years, reaching 28.1 percent in 2017. In total, the district sent PERS $438 million last year.
If the PERS contribution rate had remained at 2009 levels, the district's retirement costs would have been $117 million lower in 2017. Half would have gone to boosting employee pay, and the district would have had almost $60 million extra. Coincidentally, the district put its recent budget deficit at $68 million.
So did teachers and other school district employees at least see their retirement benefits increase? Nope. The rate hikes were needed to pay down PERS' looming unfunded liability. The taxpayers, the district and its employees are paying more because previous retirees didn't pay enough into the system to cover their costs.
Barring reforms, this will continue to cause budget drama for decades to come.
2. Pay hikes. The budget problems of the past two years were entirely predictable. Former Superintendent Pat Skorkowsky saw them coming two years ago. After Sandoval passed his tax hikes, the teachers union wanted a massive pay increase. They got it. Their new contract was worth $136 million over two years. Asked how the district would pay for it, Skorkowsky said simply, "Cuts."
So what explains the collective amnesia? Members of the education establishment gain financially from a budget crisis. It allows them to demand ever more money from lawmakers. It doesn't, however, produce better education outcomes. This is because an increase in unrestricted money allows union officials to demand higher pay. Thanks to Nevada's collective bargaining laws, the arbitrator hearing contract disputes must take into consideration the district's ability to pay. This is why more money isn't a long-term fix to district budget deficits.
3. Categorical funding. Understanding these problems with collective bargaining, but unwilling to fix them, Sandoval directed much of his new education spending into specific programs. Called "categorical funding," this money went only to programs created by state government, walling them off from being raided during collective bargaining. In 2014, state government provided $64 million to the district's state grants fund. In 2017, that had skyrocketed to $172 million and included money for Zoom and Victory Schools, Read by Three and vocational programs.
4. Special education. School district officials complain that special education programs decrease general fund spending. In 2017, the district spent $427 million on special education, including a $315 million transfer from the general fund.
If this is such a concern, district officials should be Nevada's leading choice advocates for special-needs children. Nevada's Education Savings Account program offered parents of special-needs students around $6,000 to leave the school district. The Supreme Court found ESAs constitutional but took away their funding source, which has yet to be replaced. If school district officials are worried about the costs of special education, they should support ESAs for students with special needs.
Rather than address its structural problems, the education establishment wants to — again — throw more money into a broken system.
Contact Victor Joecks at vjoecks@reviewjournal.com or 702-383-4698. Follow @victorjoecks on Twitter.