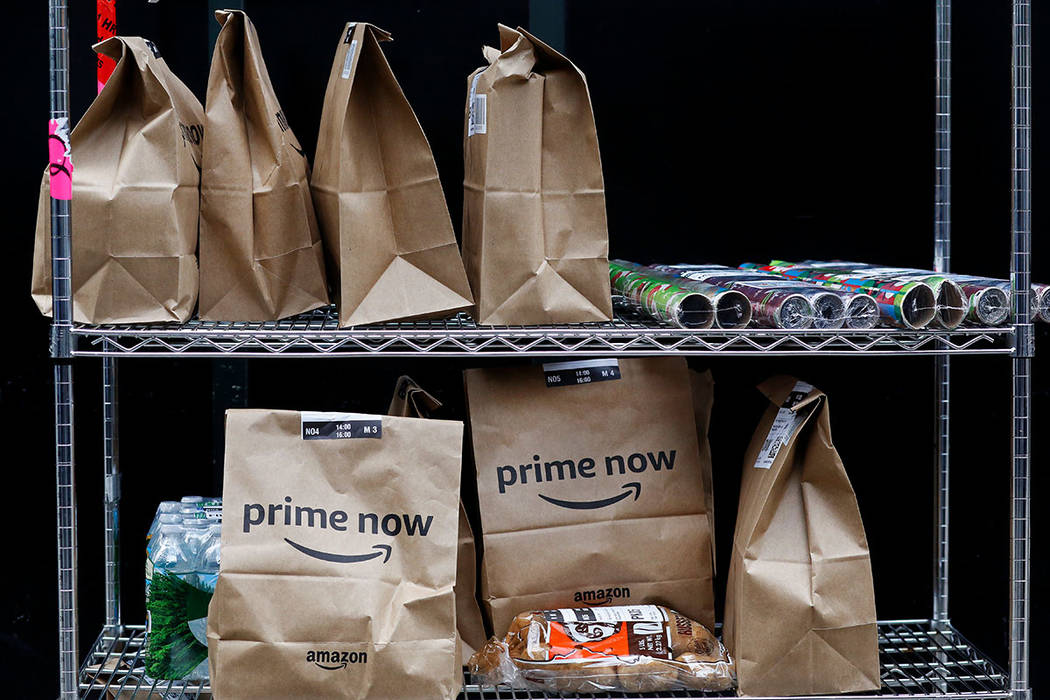 Last fall, the Governor's Office of Economic Development offered Amazon tax incentives worth $800 million and then spent months refusing to tell you about it. Now that the proposal is out, you can see how fortunate it was for Nevada that Amazon said no.
In September 2017, Amazon announced it was looking for a place to build a second headquarters. It planned on investing up to $5 billion and hiring as many as 50,000 employees. Amazon wasn't just going to select a location. It asked locales to submit proposals that included details on logistics and, most importantly, taxpayer handouts. Incentives "will be significant factors in the decision-making process," Amazon said.
The GOED submitted a secret proposal, which Amazon rejected in January. The office then denied a public records request for that proposal for five months.
Amazon wanted a bribe, and Nevada offered a big one. The proposal would have exempted Amazon from property and payroll taxes for 10 years, which are called abatements. It also would have abated the sales tax on investments at the property site for 20 years. The GOED estimated those abatements were worth $760 million. It also offered $38 million in transferable tax credits, a de facto subsidy.
If you think education has a funding problem now, imagine if Amazon had stormed into town. Fifty thousand employees would have meant thousands more children in the Clark County School District, but Amazon wouldn't have paid taxes like other businesses. In years eight to 10 after Amazon came here, the GOED estimated that Amazon's average yearly abatement would have been more than $120 million a year.
You'd see the same tension on police, fire, parks and other governmental services. Higher demand, missing taxes.
Abate Amazon's taxes, and you increase the pressure for a tax increase on people who aren't out-of-state billionaires.
The proposal proudly states that these abatements are available "quickly," because "Nevada law has already established an incen­tive program for companies that invest a minimum of $3.5 billion." Translated: Government officials don't even have to bother asking anymore before giving away hundreds of millions in tax incentives. Nevada dodged the Amazon bullet, but bureaucrats are actively looking for another chance to give an out-of-state billionaire hundreds of millions of dollars in tax incentives. Gulp.
The proposal also shows why trying to lure businesses to Nevada with tax incentives is unnecessary. "Over 10,000 businesses and more than 180,000 jobs have been created in Clark County since 2011," says the proposal. Those businesses don't earn politicians gaudy headlines, but they're the backbone of the economy.
"Nevada's tax structure and its economic incentive programs are also important features of the state's pro-business environment," the proposal reads. "We include these together because the former provides a comparative benefit to many businesses while the latter affects only a few."
This is exactly why it's unnecessary for government to pick winners and losers in the economy. It's enough to provide a uniform and low tax and regulatory burden for all businesses.
If Amazon or any business wants special treatment, good riddance.
Victor Joecks' column appears in the Opinion section each Sunday, Wednesday and Friday. Listen to him discuss his columns each Monday at 9 a.m. with Kevin Wall on 790 Talk Now. Contact him at vjoecks@reviewjournal.com or 702-383-4698. Follow @victorjoecks on Twitter.