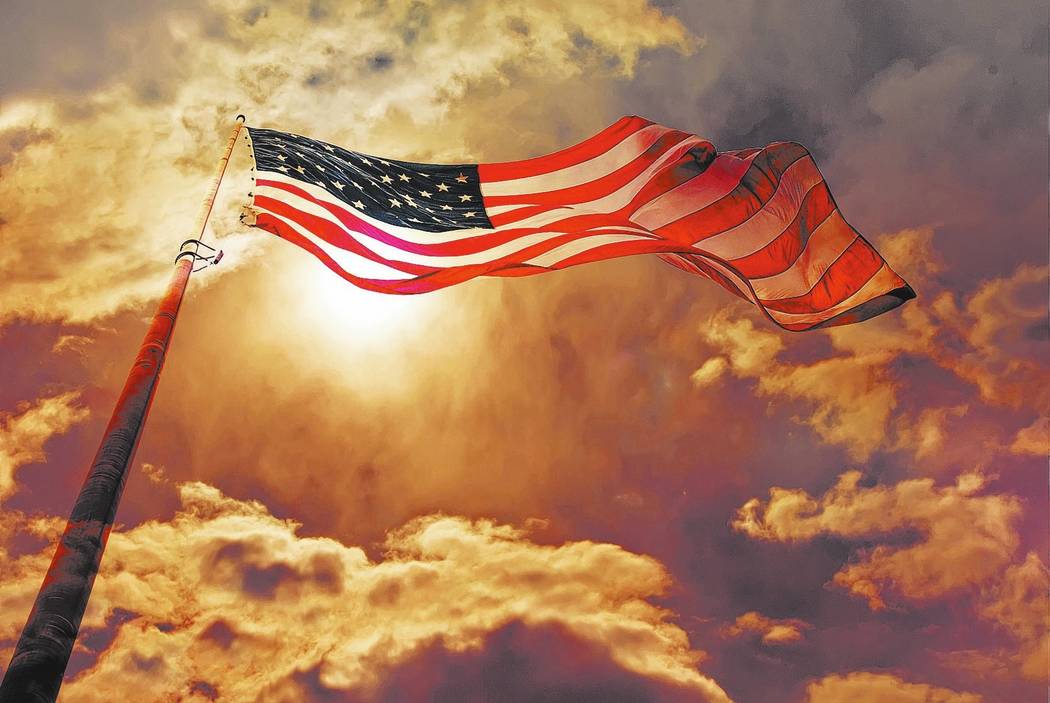 It's Memorial Day weekend, a time to think of the hero veterans who made the ultimate sacrifice for our country and our freedoms. Sadly, it's also a time to think about how badly our government treats vets. If President Trump wants to drain the swamp, he should begin with the VA.
This is the story of a vet who made the ultimate sacrifice for his country. But he didn't die on a foreign battlefield. He died on American soil — at the hands of our own indifferent, incompetent VA bureaucracy.
The difference is this story is personal. This one hits home. This vet was the brother of dear friends.
This is the story of Sgt. Eric Thomsen, United States Air Force. Eric lost his battle. He committed suicide only weeks ago. He was loved by his family — including my wonderful friends, his sisters Erika Lipton and Capt. Roxie Merritt, U.S. Navy (Ret.). Eric was a loving father and grandfather.
Eric was a typical American kid. His story could be that of your son, your brother, your husband, your father. Eric grew up with a dream of joining the Air Force, just like his father. His moral code was always about sacrifice, duty and honor. He was 19 years old in 1974 when he left college and enlisted in the Air Force to provide for his new son. While in the Air Force, Eric put himself through college and became an air traffic controller. He retired as a master sergeant.
Because of his loss of hearing, he was forced to give up his career as an air traffic controller once in the private sector. He was hired by Sprint to oversee the government's communications. Then the problems began.
Eric suffered from depression. The VA hospital put him on so many medications, including amphetamines and various tranquilizers, he became addicted to the prescriptions. Eric's depression became crushing.
Unable to work, Eric was forced to retire. He applied to the VA for a disabled designation. Eric had to agree to have a VA fiduciary assigned to take over his finances — even though he was quite capable of handling this himself. That was the VA's rule for psychiatric disability.
This was the beginning of the end for Eric. The nightmare for this American hero spiraled out of control as Eric claimed to witness his assigned fiduciary destroy his finances. Eric complained repeatedly to his VA caseworkers. They did nothing. It was just his word against the fiduciary.
Eric's family — including his sister Roxie (a retired U.S. Navy captain) — witnessed the entire situation and backs up his story.
Eric pleaded for help from a U.S. senator, who claimed to be an advocate for veterans. No one from the senator's office ever called back.
The worst part for Eric was that nobody at the VA would believe him about the assigned VA fiduciary stealing from him. By this time, with his lifelong savings taken, Eric lost his home — because payments were never made by the fiduciary.
Eric had enough of the Arizona VA, and moved. He was extremely dependent on his many VA drug prescriptions and could not function without them. Unfortunately, there wasn't a VA hospital near him, so he often drove long distances to pick up his prescriptions.
As his depression continued to worsen, he got frustrated and often couldn't even get out of bed, let alone travel so far to pick up meds. VA rules didn't allow him to use civilian doctors or hospitals. If he missed his appointment, he was out of luck (and out of meds).
He spiraled from disaster to disaster.
In the last few months of his life, Eric was consumed with bitterness and depression over his treatment by the VA. He finally couldn't take it anymore. Sgt. Eric Thomsen committed suicide.
Twenty-two vets a day commit suicide in the United States. "Draining the swamp" starts with the VA. Because hero vets dying in battle is a tragedy. But allowing our heroes to die at the hands of the VA is a national disgrace.
President Trump, in honor of Sgt. Eric Thomsen, please drain the VA swamp.
Contact Wayne Allyn Root at Wayne@ROOTforAmerica.com. Hear his nationally-syndicated "WAR Now: The Wayne Allyn Root Show" from 3 p.m. to 6 p.m. daily at 790 Talk Now.