COMMENTARY: Politicians, bureaucrats could ruin sports betting bonanza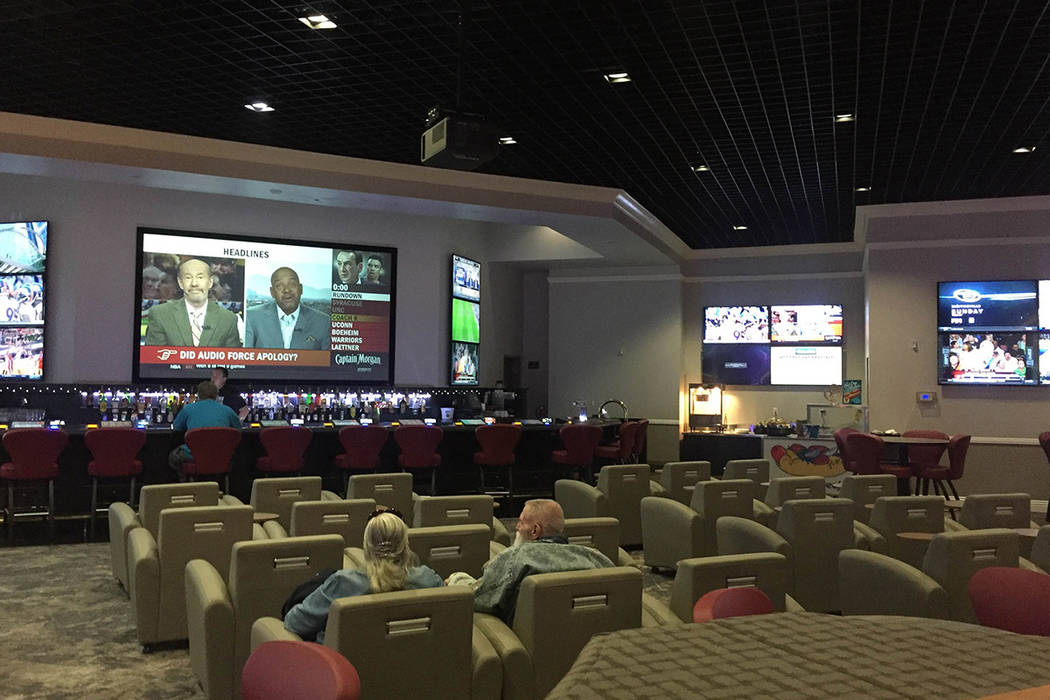 Government is filled with dummies and incompetents — greedy people obsessed with control over everyone's lives. They just can't leave well enough alone. They constantly kill the goose that laid the golden egg.
Exhibit A is sports gambling.
A month ago, I predicted the U.S. Supreme Court would clear the way for states to legalize sports gambling.
I predicted this would be great for everyone — Las Vegas, legal licensed gaming companies, bettors and government treasuries. Everyone makes money. A win/win.
The Supreme Court ruled as I predicted this past Monday. Sports gambling will now expand and explode across the United States. If anything, I underestimated who would benefit.
The NCAA is now willing to let Vegas host college sports championship games. Winner.
Fantasy sports companies such as DraftKings and FanDuel announced they will take sports bets. Winner.
Officials with Indian casinos have announced they want to take sports bets at hundreds of reservations across the country. Winner.
And here's the shocker: High-tech companies such as Microsoft want in on the action, too. ESPN reports the world's largest tech companies are planning to emerge as book­making giants that will compete for a share of the market. Winner.
Like I said, everyone wins.
That includes me, by the way. In the interests of full disclosure, I've decided to build an online sports analysis, data and advice business. This is the opportunity I've been waiting for and rooting for my entire adult life. Now that sports gambling is legal, millions of new amateur bettors need the equivalent of a Merrill Lynch or Charles Schwab stock­broker. That's me.
But there is one prediction I got wrong. I underestimated the stupidity of government and politicians.
This Supreme Court ruling should have put organized crime out of business. It certainly should have killed the illegal bookmaking business. But government functionaries just can't leave well enough alone. In the twisted minds of government bureaucrats and politicians, nothing can possibly work without their involvement.
In reality, every decision they make just screws everything up. If a politician or government bureaucrat says left, go right. If they say up, go down. Why are they always wrong? Because few of them could last a week in the private sector. That's why they defaulted to politics or government — where they live off OPM (other people's money).
The politicians now want giant taxes. They want "integrity fees" for the sports leagues. Some want to ban betting on college sports. Some will demand more stringent IRS reporting rules. Some will demand strict limits on wager size. This is how government screws everything up.
I'll tell you exactly what's going to happen. Yes, sports gambling will be legalized all over the country — states need the money. Millions of new Americans will be introduced to sports betting. There will be billions in new taxes.
But because of the stifling taxes, regulations, limits and obscene vig (the charge on losing bets), many bettors will switch to offshore books or find a local bookie. I predict offshores will offer 5 percent vig, no limits and no taxes. They will thrive.
Government officials are so dumb. They could have put the mafia out of business. Instead, I believe they've just handed organized crime the biggest gift of a lifetime. Happy days are here again for bookies and offshore sportsbooks. Bookies aren't going away. To the contrary, dumb politicians will likely make them rich beyond their wildest imagination.
If only dumb and dumber could stay out of it.
Contact Wayne Allyn Root at Wayne@ROOTforAmerica.com. Hear or watch the nationally syndicated "WAR Now: The Wayne Allyn Root Show" from 3 to 6 p.m. daily at 790 Talk Now and at 5 p.m. on Newsmax TV.