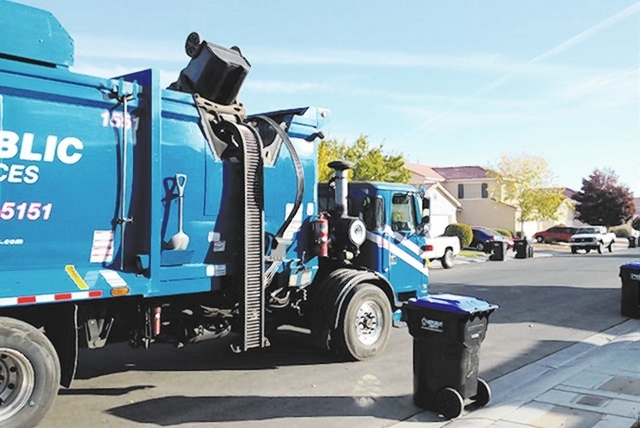 To the editor:
Steve Sebelius had it right in his Nov. 24 column, "Trashing the valley's franchise." Point of fact is that the new Republic Services trash hauling contracts smell bad. Anyone with a brain could see that what Republic Services gets is the ability to dramatically increase its profit while customers get new trash containers, a reduction in service and a spoiled recycling carrot. I have not seen one independent study that says this is a good deal for us.
Let's net out what this new and improved contract entails. Republic will significantly reduce the number of trash-hauling trips (52 fewer) they make past your home every year, will likely replace their old trucks with more efficient ones over time (cost-neutral position) and eliminate several hundred workers. Yes, the recycling is expected to increase to once a week. But Republic saves on fuel, vehicle mileage, maintenance and labor costs, and we the people just get trashed.
Given that Republic Services has contributed tens of thousands of dollars to the campaign coffers of local and state politicians, including Las Vegas City Council members Bob Beers, Bob Coffin, Stavros Anthony and Steve Ross, we can conclude that the city of Las Vegas garbage contract may be preordained. Why didn't any local elected officials try to negotiate a better deal? After all, they had the upper hand, seeing as we already had a "good for us citizens" long-term trash-hauling contract in place.
RICHARD RYCHTARIK
LAS VEGAS