RUBEN NAVARRETTE JR.: A president, needs good judgment — even when your son is involved
August 24, 2023 - 9:00 pm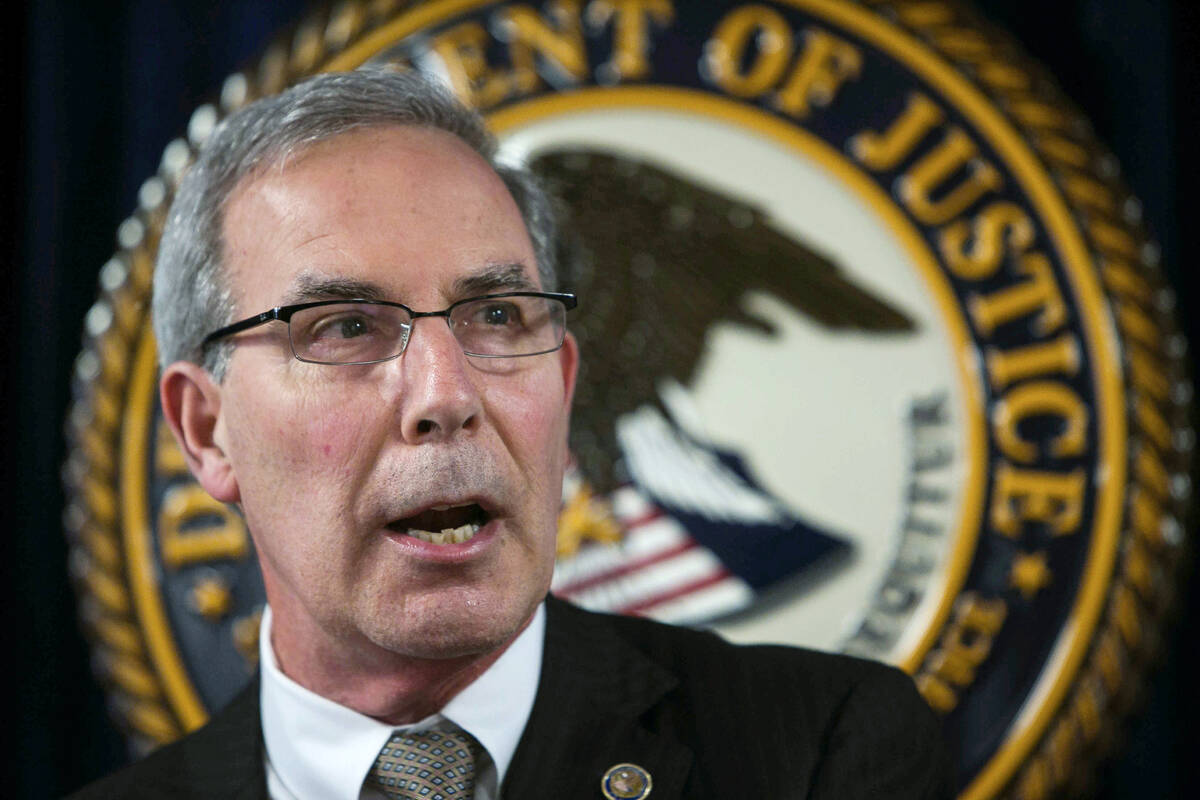 When you elect someone president, you want that person to have good judgment. As leadership traits go, that is way up on the list.
You want someone who can have hard conversations and make tough decisions with a clear head. You want someone who always puts the country first, without showing favoritism to friends or family.
You want someone who can draw the line and hold people accountable, even when doing so is difficult or painful.
Sadly, where his son, Hunter, is concerned, President Joe Biden can't seem to do any of those things. Instead, the father coddles his son, turns a blind eye to his failings, excuses his misbehavior and enables his addictions.
The life of 53-year-old Hunter Biden should have little orange cones all over it. The dysfunctional family dynamic — which has probably caused headaches for both father and son for years — has finally spilled into the public square in ways that even President Biden's defenders in the media can't ignore.
Now that former President Donald Trump has been indicted for a fourth time — by a grand jury in Fulton County, Georgia, on state charges of election fraud, racketeering and other offenses related to the 2020 presidential election — those on the left will continue to argue that no one is above the law.
For the first time, it appears this includes the president's son. Hunter Biden is back on the front page and facing one piece of bad news after another.
In one of the biggest headlines, David Weiss — the U.S. attorney for Delaware, who has investigated Hunter Biden since 2019 with little to show for it — was recently named special counsel by Attorney General Merrick Garland.
The choice rankled conservatives. Some of them are frustrated with Weiss, accusing him of dragging his feet in the inquiry and ignoring Hunter Biden's foreign business ventures, which included deals with clients in Russia, China and Ukraine that he appears to have landed by trading on the family name. Others would have preferred that Garland pick a lawyer outside the administration, in the hopes that the investigation would have more independence from the White House.
But little has changed within the federal food chain. Weiss still works for Garland, and Garland still works for the president. Has anyone ever advanced in a company by going after the boss's kid?
There was more bad news for Hunter Biden last month when a federal judge rejected a plea deal with prosecutors in Weiss' office that would have allowed him to avoid jail time. Under the deal, Hunter Biden would have pleaded guilty to two misdemeanor counts of failing to pay taxes and signed onto a diversion agreement on a gun-related felony for owning a weapon while using drugs.
And last week, in his new role as special counsel, Weiss said the deal his team previously reached with Hunter Biden to resolve the felony gun possession charge was never approved by a probation officer and therefore is not binding.
Meanwhile, Republicans on the House Oversight Committee claim that they have obtained financial records proving that — while Joe Biden was vice president — more than $20 million in payments from foreign sources found their way to the Biden family and their business associates.
For those on the right, the Hunter Biden saga is about a troubled man who made his living by peddling his father's influence. The case they want to make is that the president personally profited from Hunter Biden's business deals.
Is that true? Who knows? White House press secretary Karine Jean-Pierre hasn't done much to clear the fog. She used to say that President Biden never discussed his son's business deals. More recently, she tweaked her statements and now claims that the president never involved himself in his son's business.
If you think being president is a tough job, try being a parent to a drug addict. You have to feel sorry for Joe Biden. He must have felt powerless. Maybe he didn't know what to do. So instead of telling his son to knock it off and stop trading on the family name, it appears that he did nothing. And now here we are.
The Hunter Biden story is a tragedy. President Joe Biden has a reputation as a devoted family man. But when it was time to be that parent who reins in a wayward son and puts an end to his shenanigans, he came up short.
Ruben Navarrette's email address is crimscribe@icloud.com. His podcast, "Ruben in the Center," is available through every podcast app.