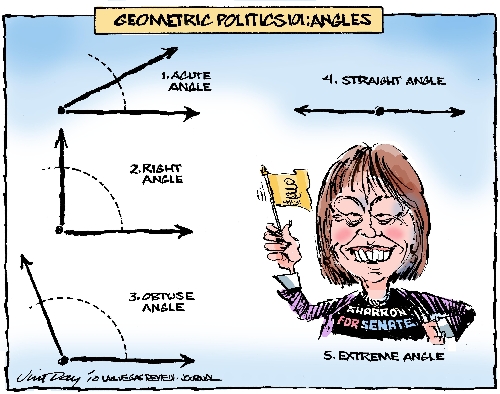 WEDNESDAY
FLAME ON!
It's a strange election season indeed when a local firefighters union buys a full-page newspaper ad that torches the Democratic Party nominee for governor.
Even stranger is the fact that Clark County Commission Chairman Rory Reid — the target of the ad in Monday's Review-Journal — actually benefits from the exercise in political flame-throwing.
The county's handsomely paid firefighters still haven't noticed the widespread economic suffering in this valley. Private-sector jobs continue to be cut back or eliminated altogether, and governments are slicing expenses in response to declining tax collections. But firefighters remain adamant that not only should they remain immune from sacrifice, their ridiculous wages and benefits should keep on growing.
The county is attempting to negotiate compensation concessions from the firefighters in a new contract. In addition, the county has proposed scrapping the Fire Department's rarely deployed heavy rescue and hazardous materials team, which duplicates the city's crew and costs millions of dollars to staff full-time, 24/7. The affected firefighters would form a relief team to cover absent colleagues at straight time, saving taxpayers an estimated $5.5 million in overtime a year.
In its Monday ad, the firefighters union shrieked that the cost-cutting move would imperil public safety, triple response times and cripple the department's ability to deal with a terrorist attack on the Strip.
"They say this is about public safety," Mr. Reid said. "The only thing at risk is the firefighters' paychecks."
Exactly. …
Clearly, they think the public has sympathy for their position. They're wrong. If they ever get around to investigating who burned their once-lofty image to the ground, they'll find it was an inside job.