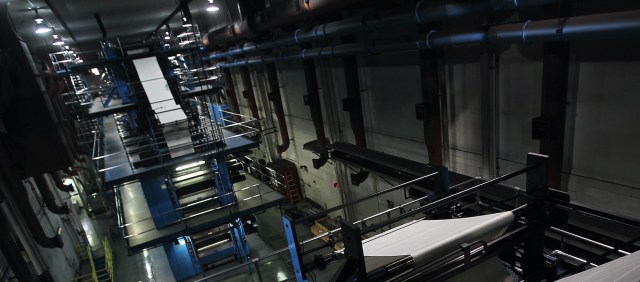 You can tour the Las Vegas Review-Journal, one of the largest newspapers in the U.S. and the biggest news source in Nevada. The RJ provides news for millions of visitors each month online. It creates shows in its video studio, hosts several podcasts, and produces a daily newspaper that dates back to 1909.
Tours include an exhibit of historic newspaper machinery, a hall of famous front pages, a look at the workings of the modern newsroom, and the largest news press in North America. Tours are free but arranged only by reservation using the form below. A studio tour can be arranged by request.
Visitor parking is free. The newspaper's address is 1111 W. Bonanza Rd., Las Vegas, NV.
After your request is submitted, a Review-Journal representative will contact you to finalize the details of your visit. Your tour is not scheduled until you hear back from the Review-Journal.
If you have questions, or for cancellations, contact tours@reviewjournal.com.