10 world-class potato creations your family will love
February 26, 2015 - 3:08 am
(BPT) – The 2014 World Food Championships combined food, fame and fortune into one week-long event, featuring nearly 500 of the world's best cooks and chefs battling it out for hundreds of thousands of dollars in Las Vegas. The World Recipe Championship category challenged the 37 participating chefs to create a signature dish using two required ingredients: cheese and potatoes. From Russets to reds, yellows, whites, purples, petites and fingerlings, there was a potato type available for any imaginable recipe. The Top 10 recipes from the World Recipe Championship are included below and are available on the U.S. Potato Board website at www.potatogoodness.com.
1. Wasatch Back Jack Bacon Taters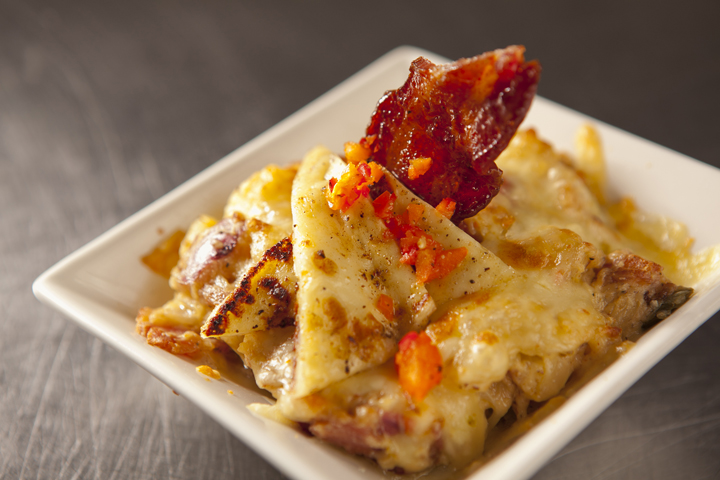 Created by David Grower, the grand prize-winning recipe will satisfy any comfort food craving. Potatoes, bacon, cheddar, jalapeno peppers and cream cheese combine for a creamy, oven-baked dish that you won't soon forget.
2. The Chees-y, Potato-y, Beer-y Soup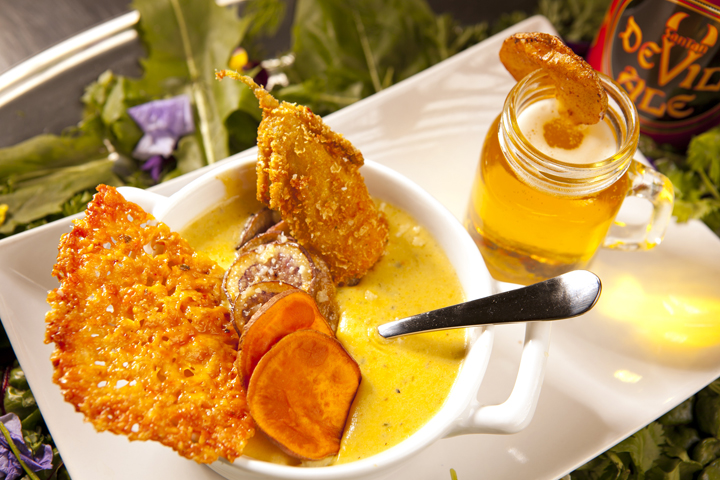 It's no surprise that this soup took home top honors. Runner-up Anthony Serrano created his mouth-watering soup by combining a host of vegetables, including potatoes, with three different types of cheese – and beer! Fried zucchini flowers top off this spectacular soup.
3. Cheesy Potato Mushroom Gratin
This gratin from competitor Carol White puts a twist on the traditional by incorporating fresh herbs, mushrooms, almonds and four types of cheese layered alongside Russet potatoes.
4. Five Cheese Potato Gratin with Cheese Stuffed Wagyu Tenderloin
Next up, Michael Callaghan took gratin to the next level by pairing it with beef tenderloin and using a record five different types of cheese in his potato gratin.
5. Potato Ricotta Gnocchi & Braised Oxtail with Roasted Shallot, Apples, Oyster Mushroom, Blue & Taleggio Cheeses, Toasted Pecans, Parmesan Crumbs and Poached Egg
Hal Holden-Bache created his potato ricotta gnocchi by passing baked Russet potatoes through a potato ricer and combined them with eggs, whole milk ricotta cheese and fresh thyme and chives.
6. Creamy Chorizo-Spiked Potato and Cheese Enchiladas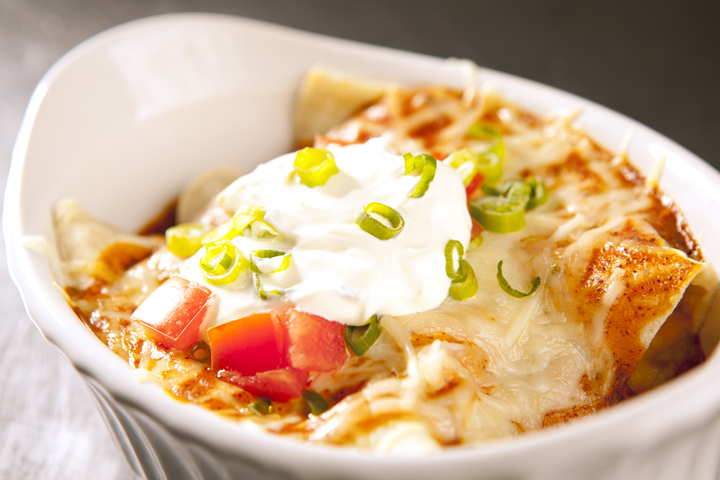 Competitor Rachel Ruiz used Yukon Gold potatoes in this unique recipe for chorizo, potato and cheese stuffed enchiladas. It makes a great dinner – or breakfast – recipe.
7. Four Cheese Steakhouse Potato Pizza with Frizzle Shallots and Potato Sticks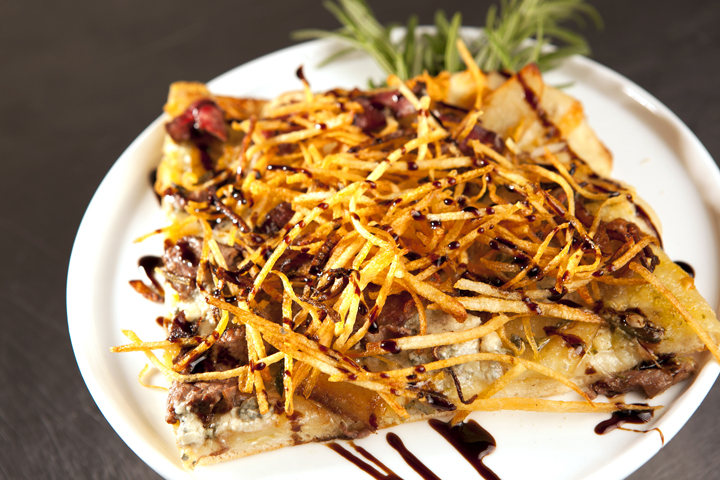 Colorful fingerling potato "sticks" take center stage in this creative potato-and-steak-topped pizza recipe from Veronica Callaghan.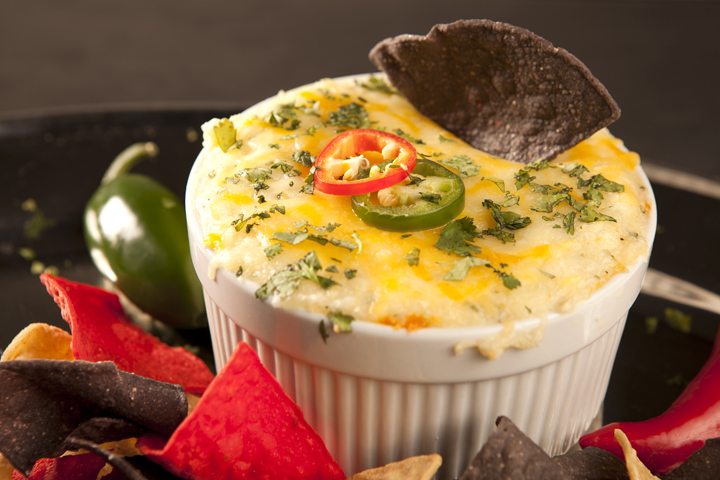 Debbie Reid created her Mexican Shepherd's Pie recipe by filling ramekins with chorizo, poblano and red bell peppers, beans, corn and plenty of spices and topping with mashed potatoes, queso fresco and cilantro.
9. Smoked Cheddar Duck Poutin with Cognac Duck Nage and Scotch Bonnet Corn and Crab Relish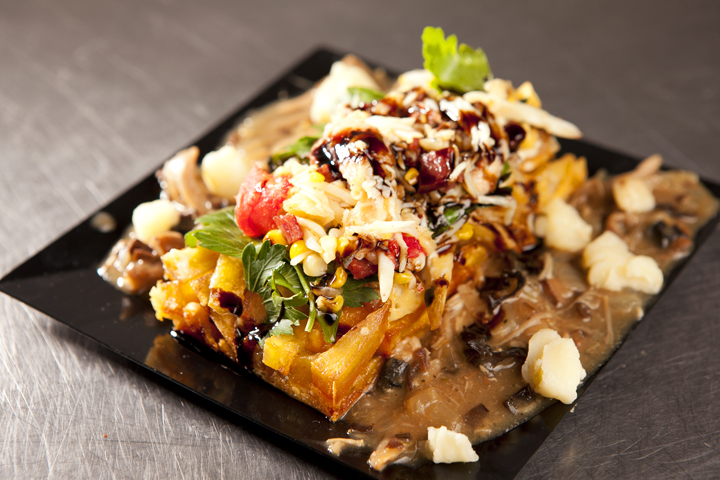 Duck fat fries serve as the basis for this inspired dish by Sandi Sheppard. White potatoes are sliced into thick-cut fries and cooked in peanut oil and duck fat to serve as the basis for the duck and corn and crab relish.
10. Southwest Chili Cheese Potato Gratin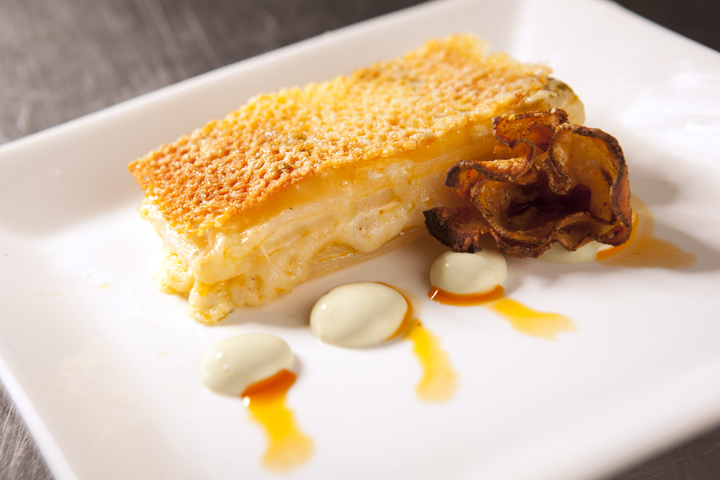 This gratin gets it Southwestern flair from Anaheim peppers and Oaxacan cheese which are layered together between planks of Russet potatoes. A garnish of a "potato rose," a paper-thin potato slice soaked in chili oil and baked in a muffin tin to create a rose shape, completes the dish.