4 amazing ways wireless technology is transforming health care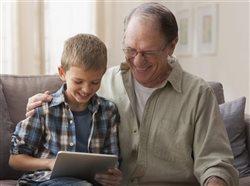 (BPT) – You can video chat with family while riding the bus, order a whole new wardrobe while sitting in a coffee shop and file an important business report before getting on an airplane – how amazing is wireless technology? It has changed people's everyday lives in many ways, and it's transforming how they care for their health, too.
From hearing implants with Bluetooth-enabled wireless accessories that let you stream a call directly from your smartphone, to pacemakers that upload data about your heart to your doctor's computer, wireless technology is giving patients and health care providers even greater control over their health. Here are four amazing ways in which wireless technology is helping Americans stay healthier, happier and more connected:
* Cochlear hearing implants are already amazing in that they help you regain access to the sounds you've been missing when your hearing aids are no longer enough. And, with the new Cochlear Wireless Accessories, hearing through your cochlear implant is taken to a whole new level in that they are designed to help you hear even better in a variety of settings and situations. There are a total of three wireless accessories available – the Mini Microphone, Phone Clip and TV Streamer – that may help improve the clarity and quality of sound provided by your hearing implants, especially in noisy environments. The mini-mic transmits speech and sound directly to your implant – you'll hear conversations directly in your ear! The Phone Clip allows you to listen to phone calls and stream music from your smartphone, and the TV Streamer transmits sound from the television directly to your sound processor. Visit Cochlear.com/US/TrueWireless or call 800-216-0228 to learn if you may qualify.
* Wearable heart-monitoring devices can make your life easier in a number of ways. Devices can keep tabs on your heart rhythm to assist doctors in diagnosing or monitoring a condition, identify heart malfunctions that require immediate attention and even make it easier to keep pacemakers in good working order. Monitoring can help eliminate the need for more invasive or inconvenient tests, and provide physicians and patients with a better understanding of your heart health.
* Biometric devices can help you with your weight-loss efforts. Basic wearable health monitors are popular for monitoring workout progress, but biometric devices provide more in-depth health information. Wearable patches can monitor the amount of calories you burn, how many steps you've walked or run, your activity levels throughout the day and even your sleep patterns. The devices, which can be worn for hours or days depending on what information your doctor needs, can upload the data they collect to your doctor's computer or your mobile device.
* Glucose monitors that communicate with your smartphone are making it easier than ever for people with diabetes to keep a close watch on their blood sugar levels. The monitors work like traditional blood sugar testing devices to read glucose levels in a drop of test blood. The device then uploads the information via Bluetooth to a smartphone app, which uses the data to help you track and manage blood sugar levels, take readings before and after meals, and even monitor your diet. Such technology can empower you to better manage your blood sugar – a key objective in maintaining your overall health while living with diabetes.
Wireless technology has been used by hospitals for years now, and wearable technology is rapidly entering patients' everyday lives. From hearing better to monitoring key health indicators, you are now able to improve your quality of life and overall health right from the palm of your hand.