5 questions to ask your doctor about managing pain after surgery
November 17, 2015 - 3:12 am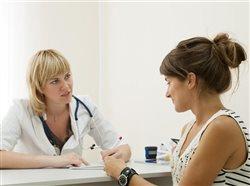 (BPT) – One in 15 patients who get prescription painkillers (also called narcotics or opioids) after surgery end up using them long-term, which can result in tolerance, dependence and addiction. A lack of doctor-patient communication about postsurgical pain management may be partly to blame, according to a new national survey. To help foster these important conversations, the Postsurgical Pain Control: Voice Your Choice campaign was launched to raise awareness of pain control choices and empower women to discuss treatment plans with their doctor before surgery.
The survey of more than 700 women in the United States who had undergone surgery found that while over 90 percent were aware of the risk of addiction to narcotics, and would prefer not to use them to manage pain after their procedure, 80 percent still did. And while the women surveyed unanimously indicated wanting a choice in how their pain is managed, less than a third (27 percent) asked their doctor about options. The survey was conducted on HealthyWomen.org.
"The women we surveyed were savvy about narcotic-related risks. In fact, over a third of them reported personally knowing someone who developed an addiction from postsurgical use," says Dr. Kristi Funk, a board-certified surgical breast specialist and founder of the Los Angeles-based Pink Lotus Breast Center. Funk has treated high-profile patients including Angelina Jolie and Sheryl Crow. "However, as the primary health care decision-makers for themselves and their families, I find it worrisome women aren't expressing their concerns about pain control to their physicians, and as a result, are receiving medications they prefer to avoid."
Physicians and hospitals are now using a "multimodal approach" to reduce the use of narcotics to manage pain after surgery. This means a combination of medications are used before, during and after the procedure to block the pain in different areas. A typical multimodal program may include short- and long-lasting local anesthetics (numbing medications that can be injected directly into the surgical site during the procedure) and anti-inflammatories such as ibuprofen, acetaminophen and aspirin.
"Today, more than ever, we have several alternatives to effectively treat pain after surgery that can reduce or even eliminate the need for narcotics. The Voice Your Choice campaign aims to educate women about these options and encourage them to initiate a discussion with their physician about their preference in pain treatment before surgery," Funk says.
Consider Funk's top five questions to help you #VoiceYourChoice:
* How will my pain be managed before, during and after surgery?
* How much discomfort is usually associated with this procedure?
* What non-narcotic pain control options do I have?
* What side effects can I expect?
* How will I manage pain at home?
Visit HealthyWomen.org/PainCenter to learn more about postsurgical pain control options and how to #VoiceYourChoice with a physician.