6 holiday hacks for real moms
December 12, 2014 - 3:22 am
(BPT) – Everyone wants to throw the party friends rave about well into the new year. But busy folks just don't have time to weave their own pine bough wreaths or turn paperbacks overflowing on the coffee table into an artfully arranged "tree" complete with a star and twinkling lights. You need ideas and you need them fast – and easy. You need holiday hacks for real moms! Here are six:
1. Hack your apps.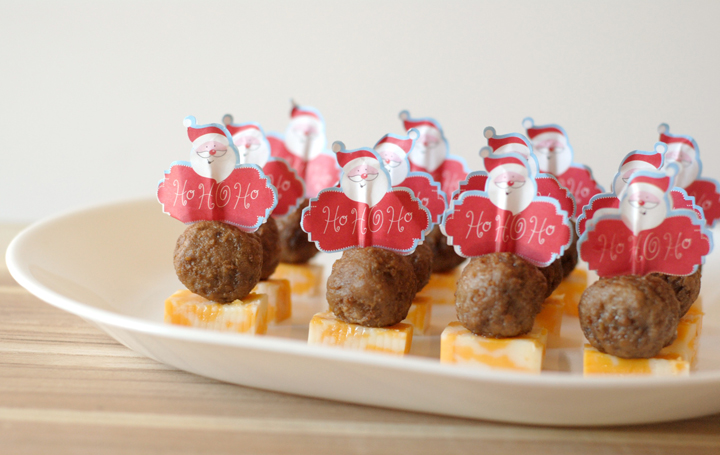 Great appetizers can elevate your holiday party from everyday to extraordinary – and you don't have to invest hours hand-making your own appetizer buffet in order to create an impressive experience. Dependable frozen appetizers, like crowd-pleasing Mozzarella Sticks and Meatballs by Farm Rich, save you time and money when you dress them up with your own creative treatment. Meatballs make a statement when presented as Cheese and Meatball Skewers or Lasagna Lollipops. Make your own dips to add personalized zing to breaded mushrooms or pepperoni pizza bites.
2. Get creative with serving ware.
Who wants to clean up 100 dessert dishes? Or risk breaking some of Grandma's fine china in the middle of a high-spirited, kid-populated party? There's no shame in paper or plastic, and you can save time and money with some creative serving ware. Instead of using small, hard-to-balance plates for appetizers, serve them in party hats turned upside down. Use scalloped shears to trim the tops off white paper lunch bags, stamp the bags with a holiday design and use them to serve individual portions of chips, nuts or small appetizers. Keep plastic cutlery neat and easily accessible by presenting it in small mason jars trimmed with holiday ribbon.
3. Cheese always pleases.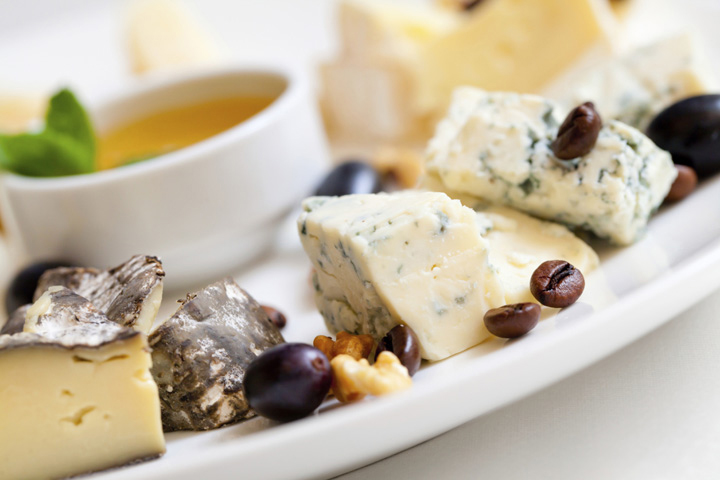 You can't go wrong with cheese, and the holidays are a great time to explore and serve new varieties. Whether you serve a simple cheese plate or create a beer-and-cheese fondue, cheese is sure to please. Try serving an array of different cheeses on a serving tray lined with a paper doily and jot the name of the cheese directly on the doily. Or use holiday-themed sticky notes to label each item.
4. The freezer is your friend.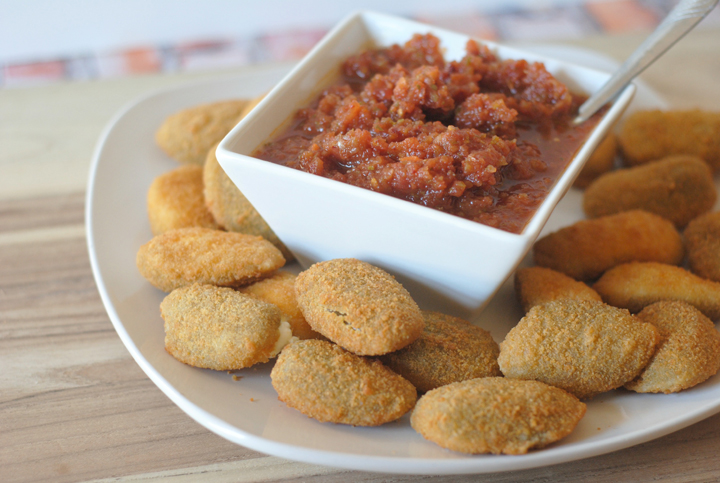 Whether you're making dishes ahead of time and need to keep them for a day or two, or you just don't have time to track down fresh ingredients, the freezer is a great holiday entertaining resource. Frozen ingredients such as fruit, or frozen appetizers such as meatballs or jalapeno poppers, can be as good as fresh and twice as convenient.
5. Repurpose decorations.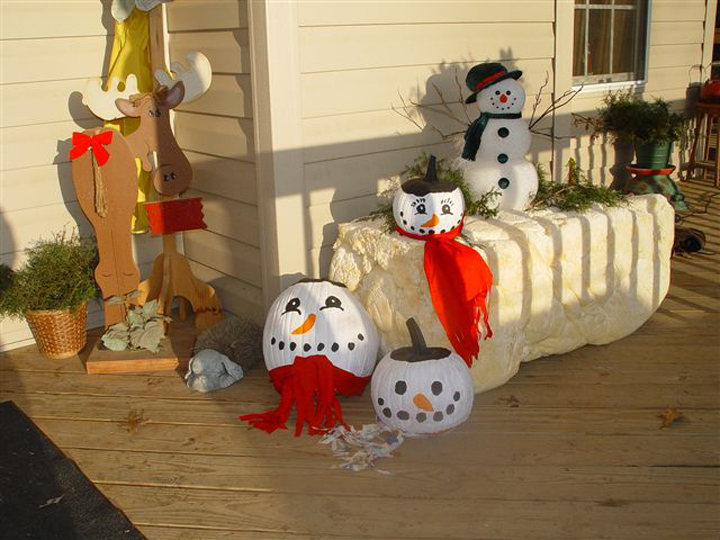 Making the house look festive can be as time-consuming as making the holiday feast – but it doesn't have to be. Have pumpkins left over from Thanksgiving? Paint them white, stack them (carefully!), add eyes, a carrot nose, a top hat and scarf and viola! You have a Christmas snowman. Save the trimmings from your Christmas tree and place them on the mantle or hang them above doorways to create a fragrant, festive decorator touch. No need to spend a bundle for a porch topiary or lawn ornament. Grab a couple of last summer's tomato stands (the wire, cone-like cages used to support the plants), spray paint them white or dark green if you like, turn upside down and wrap with mini-lights to create a lighted tree.
6. Creative 'icing' for cocktails.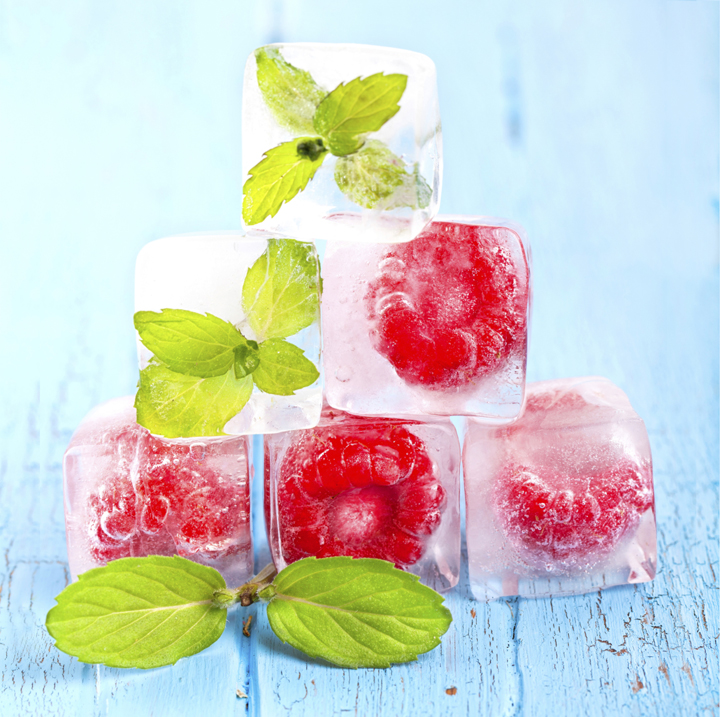 Who has the time (or budget) to serve a full open bar? Or the creativity to come up with your own signature holiday cocktail? Add pizzazz to favorite cocktails by getting creative with the ice! Try freezing fruit and using it to replace ice cubes. The fruit keeps the beverage chilled and adds flavor and festive flare. Or, use snowflake ice cube molds to create shaped ice cubes.