A new option for patients with brain diseases
August 28, 2015 - 3:11 am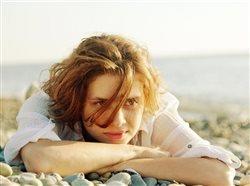 (BPT) – Every year more than 300,000 people are diagnosed with brain lesions in the U.S.[i] The term lesion is used to describe a wide variety of abnormal brain growths.
Until recently, the only surgical option for treating most brain lesions was craniotomy, an open procedure where part of the skull is removed in order to allow a surgeon to operate on the brain.
In recent years, however, the number of treatment options for people with brain lesions has increased. Surgeons across the country are now offering the NeuroBlate® System, a technology that uses a pulsed laser to deliver targeted energy to abnormal brain tissue.
NeuroBlate combines magnetic resonance imaging (MRI) and computer visualization to allow surgeons to remotely destroy and coagulate lesions at multiple locations in the brain, at the surface or deep inside, with the aid of sophisticated computer software. During a procedure, a surgeon makes a small hole in the skull, approximately as wide as a pencil, and precisely guides a laser probe via an MRI compatible robotic driver to apply controlled amounts of heat until the targeted tissue is destroyed.
In traditional brain operations, MRI is used after the surgery to determine if the lesion had been removed. With NeuroBlate, however, MRI visualization is used throughout the procedure, which enables real-time surgical decision-making. NeuroBlate also allows surgeons to reach tumors that are difficult to access with standard surgery or were previously considered inoperable.
The precise nature of laser ablation enables surgeons to remove lesions while helping to lessen the likelihood of harm to healthy brain tissue. With its minimally invasive and image-guided approach, the NeuroBlate System has shown results analogous to open surgery.[ii] However, patients undergoing procedures with the NeuroBlate System may experience less pain and reduced hospital length of stay compared with those undergoing open surgical procedures.ii,[iii],[iv]
"NeuroBlate is a novel, minimally invasive treatment solution with significant potential to improve surgical outcomes in patients with brain lesions," said Eric C. Leuthardt, M.D., associate professor of neurological surgery, Center for Innovation in Neuroscience and Technology, and director of the Brain Laser Center, Washington University School of Medicine, St. Louis, Mo. "Compared to the traditional, open surgical approach, patients undergoing treatment with NeuroBlate may experience less pain and have a shorter hospital stay."
If you or a loved one has been diagnosed with a brain lesion, please discuss your condition with your doctor and visit the website www.MyBrainSurgeryOptions.com. The site contains useful information including patient stories, questions to ask your doctor and a wealth of additional resources to help patients and their families better understand brain disease diagnoses and options.
The NeuroBlate System is FDA-cleared to ablate, necrotize or coagulate soft tissue encountered in the discipline of neurosurgery through the application of laser thermotherapy. NeuroBlate is a tool (as opposed to a "treatment") and is not intended to treat any specific disease. Physicians should use their clinical judgment and experience when deciding whether to use NeuroBlate.
The NeuroBlate System was recently recognized as a gold winner of the 2015 Medical Design Excellence Awards, the medical technology industry's premier awards program. NeuroBlate was selected for this prestigious award on a variety of criteria including design and engineering advancements; functional and user-related innovation; patient benefits; and overall benefit to the healthcare system.
Since it received clearance from the U.S. Food and Drug Administration (FDA) in April 2013, the NeuroBlate System has been adopted for use in more than 20 leading institutions across the country. Please visit www.monteris.com to find a surgeon near you or to see full prescribing information for the NeuroBlate System.
[i] 2011 Central Brain Tumor Registry of the United States Statistical Report
[ii] Hawasli AH, Bagade S, Shimony JS, et al. Magnetic resonance imaging-guided focused laser interstitial thermal therapy for intracranial lesions: single-institution series. Neurosurgery. 2013 Dec; 73(6):1007-17.
[iii] Sloan AE, Ahluwalia MS, Valerio-Pascua J, et al. Results of the NeuroBlate System first-in-humans Phase I clinical trial for recurrent glioblastoma: clinical article. J Neurosurg. 2013 Jun; 118(6):1202-19
[iv] Mohammadi, AM and Schroeder, JL. Laser interstitial thermal therapy in treatment of brain tumors – the NeuroBlate System. Expert Review of Medical Devices 2014 11:2, 109-119.