Ask the pharmacist: Expert advice for navigating Medicare Part D enrollment
October 11, 2013 - 3:12 am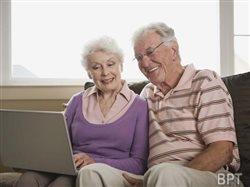 (BPT) – If you're confused about health care reform and Medicare, you're not alone. Medicare Part D open enrollment is underway and thousands of Americans are looking for answers.
A new survey from Express Scripts titled, "Fifty States of Confusion," confirms that seniors are misinformed about how health care reform will impact their Medicare benefits.
"It's worrisome; one-in-five seniors think they'll be able to enroll in a health or prescription drug plan through a public health insurance exchange," says Paul Reyes, an Express Scripts' pharmacist and host of Ask the Pharmacist radio series. "These exchanges are part of the Affordable Care Act, but are only for uninsured people under the age of 65."
Although Medicare Part D has been around since 2006, with some states offering upwards of 36 different plans, the survey revealed that 60 percent of seniors still think that choosing the right Medicare plan is confusing. And with more than half of seniors falsely believing they'll be paying more for their prescriptions drugs as a result of health care reform, they are taking matters into their own hands.
"Seniors are skipping doctor's appointments, delaying medication refills and skipping medication doses," says Reyes. "These misconceptions may not only cost seniors, but could also lead to decisions that may be bad for their health."
Whether you are preparing to enroll into a Medicare Part D plan or you're helping a family member or friend, Reyes provides some tips to simplify the process.
* Know the basics: You are eligible for Medicare Part D when you turn 65. Enrollment begins on Oct. 15, 2013, and ends on Dec. 7, 2013. If you miss this deadline, you won't be able to enroll again until fall of 2014, unless you qualify for a special election period. If you're eligible (age 65), and neglect to enroll in Medicare Part D on time, you will be faced with a penalty when you do join the program.
* Do your homework: Consider the premium, deductible and co-pays when assessing the overall cost of the plan. Make sure that the drugs you need to take are on the plan's formulary (the list of covered medications). Also, look at the plan's network of pharmacies. Some plans, like the Express Scripts Medicare Choice Plan, offer a preferred pharmacy network, which could save you money.
* Care and convenience: Consider a plan with round-the-clock pharmacist access to help you get the support you need and the savings you want from your plan. Pharmacists can identify shortcuts to help you stick to your treatment regimen and avoid potentially harmful drug interactions.
* Making the most of your Medicare dollars: To achieve the most value from your Part D plan, make sure to take your medications as prescribed, use generic medications when clinically appropriate, ask about home delivery and take advantage of the free preventative screening and vaccinations under Medicare Part B.
To help seniors and caregivers make informed decisions, Express Scripts' developed a consumer eGuide titled "Navigating Medicare and Reform: A Roadmap for Seniors and Caregivers," available at www.roadmapformedicare.com. Seniors can also visit www.medicare.gov to learn more about the available Medicare Part D plans in their region.