(BPT) – As the nation sits down to watch football this Thanksgiving, game day traditions, like preparing a famous homemade recipe or hosting a heated backyard football rivalry, will come alive. Family traditions are what makes the holidays memorable.
Two popular NFL players and identical twins, Jason and Devin McCourty, along with their mom "Mama McCourty", have special family ties that are important during the football season. Jason is a speedy cornerback for the Tennessee Titans while Devin is an agile safety for the Super Bowl champion New England Patriots. Playing in the NFL for different teams means the twins are often away from home for Thanksgiving, but their traditions allow them to continue to share their special family bond.
Here are several game day traditions the McCourty twins and their mom share, showing how football can bring families closer this holiday season.
1. The tale of the tape.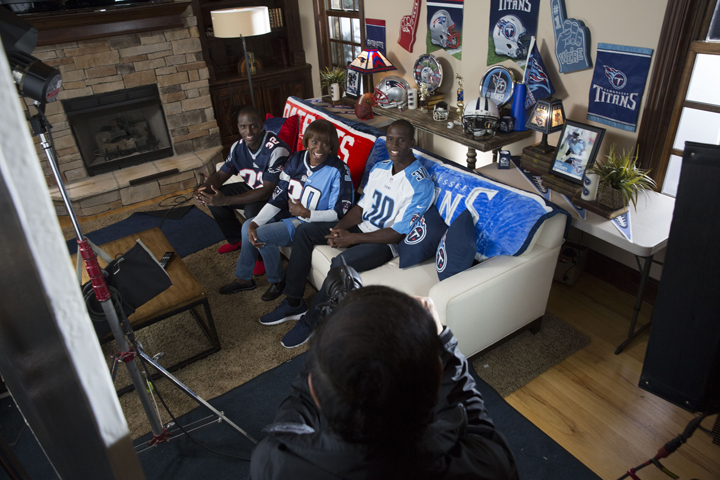 For the first time since they entered the NFL, the twins had the same bye week and spent it, along with Mama McCourty, sharing their traditions while shooting a video for NFL Sponsor Procter & Gamble. Jason and Devin had fun sharing the limelight and watching their mom be the star. After all, it was Mama McCourty's support and encouragement through the years that made it possible for the twins to succeed. As the NFL gears up for Super Bowl 50, P&G at Walmart encourages families across America to join the McCourty's by sharing their game day traditions on social media using #GameDayTraditions via Twitter, Facebook and Instagram. You can also see the video featuring the McCourty family at TraditionsforGameDay.com.
2. A Mama divided.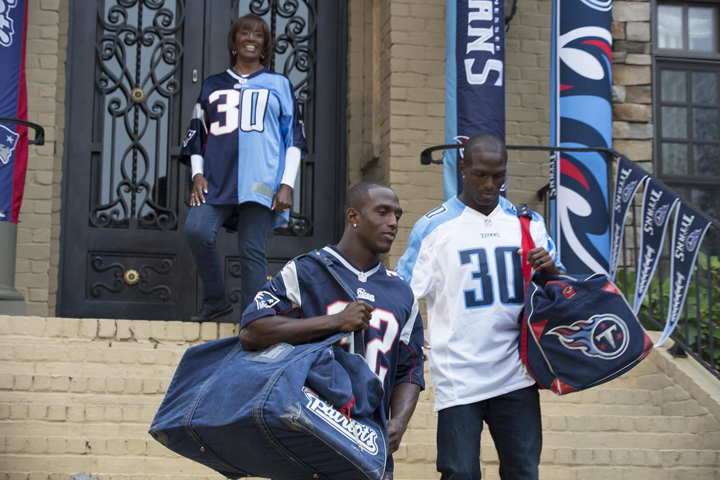 Households with split affiliations are common, but with sons playing on two different NFL teams, Mama McCourty extends her loyalty to both teams. She doesn't pick sides and she represents both teams by wearing her game-day uniform, her split jersey. She says having boys on two different teams is tough, but having them both play on the same side of the ball makes it easier. "I just cheer for the defense," says Mama McCourty. And now that they are in the NFL, laundry is much easier, too. While the team takes care of washing the twins' uniforms, she still relies on Tide for her own game-day uniform.
3. Mama calls the plays on game day food.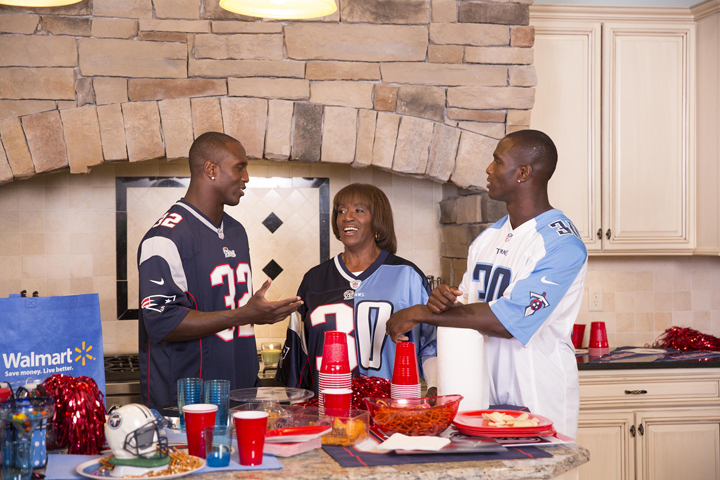 When she can't travel to cheer on the twins Mama McCourty makes a spread of food for her extended family to enjoy as they watch the games, usually in their same seats. Mama McCourty always makes her famous chicken wings, which are adored by the entire Tennessee Titans team. She also keeps plenty of Bounty on hand to clean up those eventual messes.
4. Huddling up for a handshake.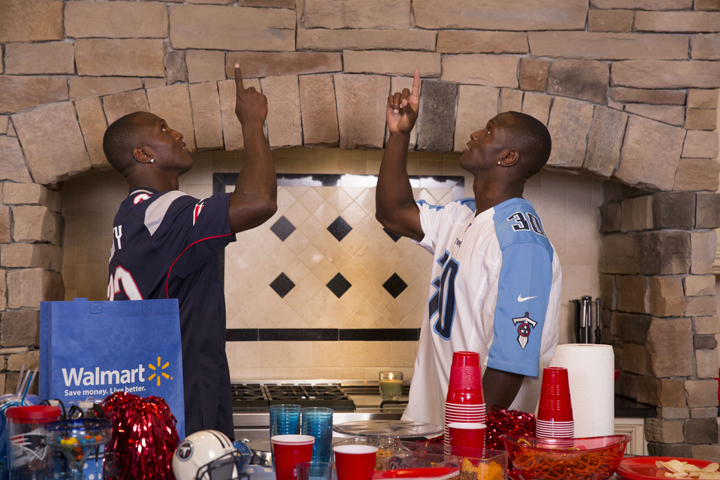 The twins have long paid tribute to their deceased father — who they lost when they were three — with a special handshake. "That was the way we always took the field together," says Devin, thinking back to their college days. Jason also takes a moment before each game to commemorate the rest of his family. "Coming out of the tunnel I always hit my chest twice and point to the sky for my father basically saying 'What's up?' to him, and now I point to the crowd where my wife and daughter sit," Jason says.
5. Brother's number.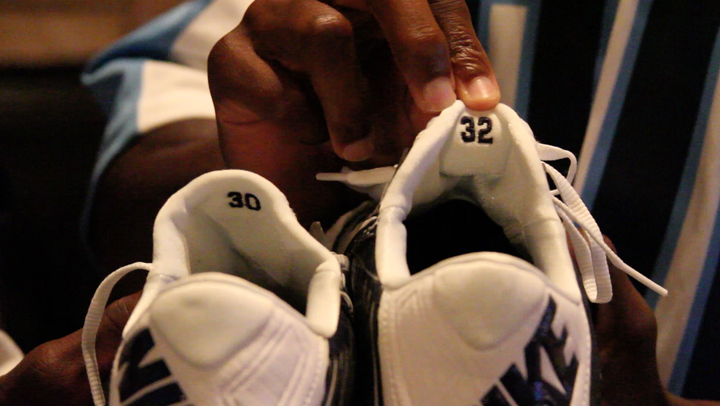 Playing for two different teams has made the handshake difficult, but the brothers symbolically take the field together by writing each other's numbers on their game-day cleats. Devin writes his number 32 on his left cleat and Jason's number 30 on the right. Jason has their numbers embroidered inside his cleats.
6. Taking a timeout for tradition.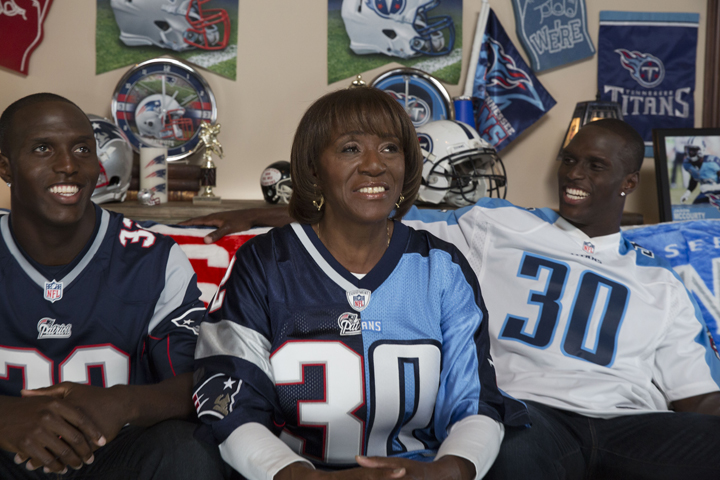 For the McCourty family, football is their way of life – it's a part of their family. They're true believers that keeping up with family traditions can create strong bonds. Their traditions stem back long before the boy's playing days and have continued to grow into their recent roles in the NFL. These are just a few of the McCourty family's game day traditions. Check out their video at TraditionsforGameDay.com and share your own using #GameDayTraditions.