Choosing a Medicare plan? Ask yourself these questions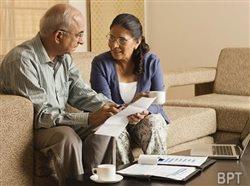 (BPT) – Each year during the Medicare Open Enrollment Period (Oct. 15-Dec. 7), Medicare beneficiaries have a chance to make changes to their health and prescription drug coverage. Yet according to a 2013 survey by UnitedHealthcare, more than 60 percent say they have never shopped around to find coverage that may better suit their needs. That's unfortunate because Medicare is not a one-size-fits-all program, and a lot can change in a year in terms of your health status and budget. The plans that are available can change every year, too.
"Choosing your health care coverage is one of the most important decisions you make each year because it can have a significant impact on your budget and quality of life," said Tom Paul, chief consumer officer for UnitedHealthcare. "Although Original Medicare – Parts A and B – provides hospital and doctor coverage, most beneficiaries opt for additional coverage to help with the costs of prescription drugs as well as other health and budget needs. People typically have many choices when it comes to Medicare coverage, so it's important to review all of your options."
To help sort through the Medicare options available in your area, consider asking yourself the following questions:
1. Are you comfortable accessing health care services from a network of doctors and hospitals?
If so, you may want to consider a Medicare Advantage plan, which combines Parts A and B into one plan. According to the Kaiser Family Foundation, nearly 16 million Americans – or nearly one in 3 Medicare beneficiaries – are now enrolled in a Medicare Advantage plan.
Most Medicare Advantage plans have a network of providers from which you can access care. Having a network allows the plan to coordinate your care, which can help improve your health and ensure you're receiving the care you need. If you go outside of the network, your plan may not help cover the costs.
Many Medicare Advantage plans offer extra benefits, such as a gym membership or routine hearing, vision or dental coverage. They also have an out-of-pocket maximum. This can help you predict your annual health care costs and provide some financial peace of mind.
2. Do you travel frequently or spend part of the year in a different state?
If yes, you may want to consider Medicare supplement insurance. Medicare supplement plans work with Original Medicare to cover some or all of the out-of-pocket expenses not paid by Parts A and B. These plans are a popular choice for people who travel, since the coverage travels with you and is accepted by all doctors and hospitals that accept Medicare. Unlike Medicare Advantage plans, Medicare supplement plans typically do not have a network of providers.
3. Do you take prescription drugs or anticipate that you may need to start using them in the future?
If so, look into Medicare Part D, which helps cover the costs of prescription drugs. Part D coverage is often included in Medicare Advantage plans, but it can also be purchased separately in a standalone plan.
Medicare Advantage plans, Medicare supplement plans and Medicare Part D plans are offered by private insurance companies. To review the plans available in your area, visit the plan finder tool on Medicare.gov.
For more information on how to compare your Medicare coverage options, including helpful plan comparison worksheets and videos, visit UHCMedicareHelp.com.