Design tips for a chic, gender-neutral bathroom
December 3, 2015 - 3:14 am
(BPT) – Finding the perfect balance of feminine elegance and bold masculinity in one room can be challenging, but strikingly captivating. To design a bath that appeals to both genders, think about neutral design schemes with graphic art, warm textures and luxurious fixtures to personalize the space.
The perfect shade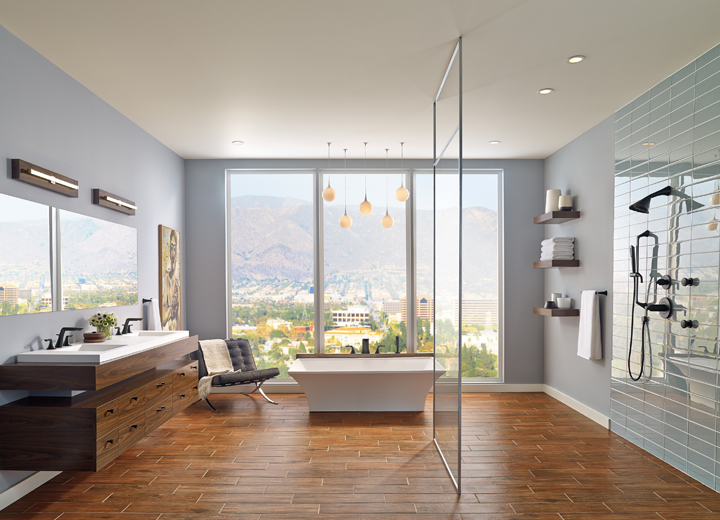 Neutral wall colors with cream, beige or gray undertones create a minimalistic, contemporary ambience. The neutral colors also allow for more creativity when selecting accent pieces to bring the room to life.
A nod to the abstract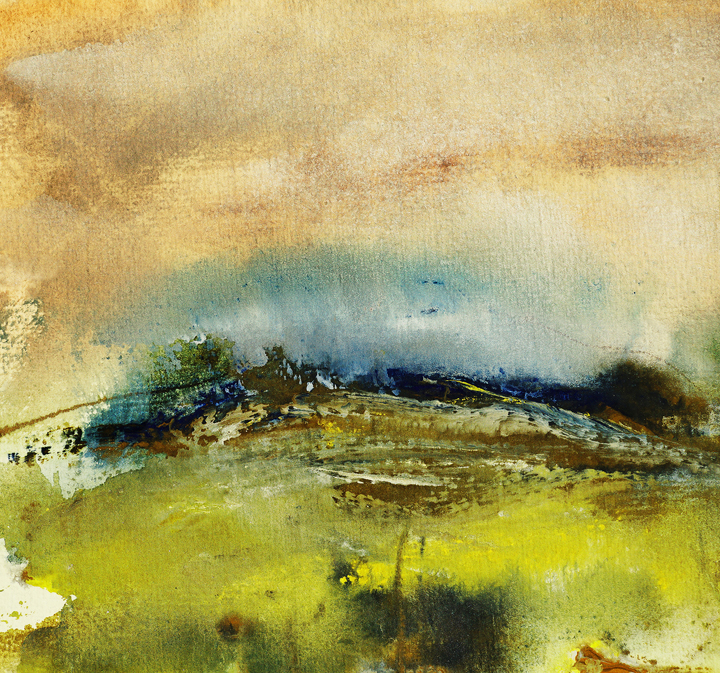 Create vibrant energy in a small space with wall art such as maps, landscapes or portraits. Graphic pieces that emulate natural colors and tones can appeal to both tastes without creating an overtly feminine space. The masculine abstract nature of the piece is evenly balanced with bright, feminine tones, creating a dynamic focal point that ties the whole space together.
Masculine fixtures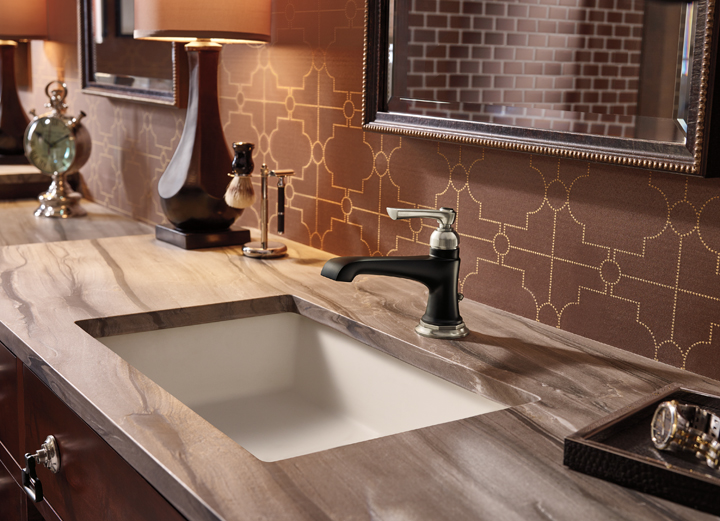 Selecting the perfect faucet is key to designing a sophisticated, balanced and lavish bath. The Brizo(R) Rook(TM) collection embodies a bold aesthetic with a contemporary edge. Inspired by the shape of classic chess pieces, this collection combines a low spout architecture and crisp octagonal details for a stately, yet modern, design. The distinctive nickel and matte black split finish further elevates the interest of this timeless collection.
Add finesse with fabrics
A luxurious rug is a simple way to add depth, warmth and texture to the bath. Showcase creativity by layering different colored and textured rugs for a unique balance. Alternatively, pair dark, neutral tones against stark white for a timeless and elegant look.
His and her space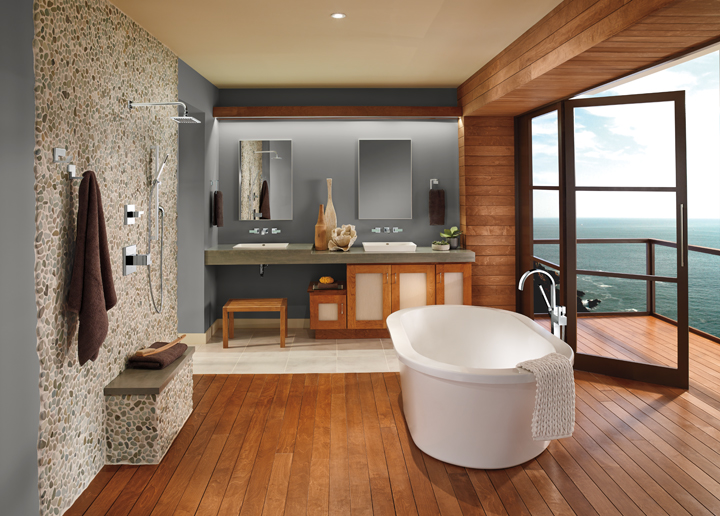 Enhanced convenience, style and luxury can all be achieved with dual his-and-her sinks. Beyond added storage, delineated spaces and increased compatibility, dual sinks balance the bath space and create an aesthetically appealing look. Conventional or wall-mount vanities and sleek mirrors with spacious inset cabinets guarantee less clutter, heightened functionality and style in the bath.