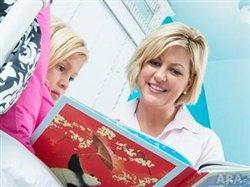 (BPT) – With colder temperatures forecast across the country, activities are moving indoors, and families are preparing to celebrate time-honored traditions and new beginnings.
Boxes of decorations, candles and strings of lights will be unpacked and spread throughout homes. Seasonal family feasts will be prepared. While intentions are great to keep safety top of mind when decorating and entertaining throughout the cold weather months, fun and frolic often take precedence.
A hazard that usually is the furthest from one's mind – fire – is one of the easiest home risks to address. More fires and fire deaths occur during the winter than during any other time of year. Before your company arrives this year, perform a three-step home fire safety check to ensure your family and friends aren't at risk.
Do you hear what I hear?
Six in 10 homeowners have left their smoke alarms without a working battery, according to a recent survey from Kidde, putting their families at great risk. Failing to replace batteries when alerted by a smoke alarm's low battery chirp could have tragic results. The National Fire Protection Association (NFPA) cites missing or disconnected batteries as the main reason smoke alarms fail to operate in residential fires. Two-thirds of all home fire deaths occur in homes with either no smoke alarm or no working alarm.
To take the burden of battery changing off consumers, fire experts recommend installing smoke alarms powered by 10-year, sealed-in batteries.
"Overall, smoke alarms have been cited as a great success story in this country's efforts to reduce fire death rates, but persistent problems continue to hamper our ability to reduce home fire deaths," says J. William Degnan, state fire marshal, New Hampshire, and president of the National Association of State Fire Marshals. "Consumers with battery-operated smoke alarms should use 10-year batteries in tamper-resistant units to help ensure that they will have that early warning if it is needed."
Cooking
While cooking is the leading cause of home fires and injuries, only 25 percent of U.S. households have a kitchen fire extinguisher on hand to help contain or extinguish a small fire. With countless family meals to be prepared during the winter months, having a fire extinguisher within reach is a must. To select a fire extinguisher for your kitchen, look for a unit listed to meet the UL 711A standard, which indicates the unit has been tested on the oils that are used every day to cook meat and vegetables.
Escape to safety
With extra decorations filling rooms and many guests visiting your home throughout the winter, it's critical to have and practice a fire escape plan with your family. When placing decorations, never block exits and always know at least two ways out of your home. To ensure you are ready for the most difficult fire situation, practice your escape plan during the day and at night.
As you prioritize your holiday to do list, remember that a few hours of prevention today could save a life tomorrow.