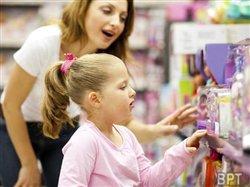 (BPT) – In the rush of holiday shopping, it's easy to lose focus and spend too much or to make decisions you later regret. Before you go shopping this year for gifts, decor and your entertaining needs, take the time to sit down and make a plan.
With a plan, you'll save time (and avoid panic attacks) because you'll know exactly:
* What you are shopping for
* Where you are going to find it
* How much you are going to spend
First, decide how much you are willing to spend on:
* Gifts
* Decor and other misc. holiday supplies
* Food specifically for the holidays
Second, make separate lists of:
* The gifts you need, or at least of the people you are shopping for
* The decor you need
* The food you need (a separate food list for each event you are planning)
* The supplies you need for each event
Third, decide where you are going to shop for the items on your lists.
If you want to find the best value buy for everything on your shopping lists, Family Dollar should be your first stop. Family Dollar is an excellent choice for affordable gifts – especially popular toys like Disney, Fisher Price, Angry Birds and Monster High. While there, you can also buy your holiday decor; the lighted mini trees are perfect for small spaces and priced so sweetly you can have fun decorating one for each room in your home. You can also pick up other supplies and many of the food items on your list, choosing from among name brands at dollars less than you will find them at other retailers, or from Family Dollar's quality selection of private brand products. Among the fun new items this year are the gigantic, name-brand candy bars, a great novelty gift for children and adults alike.
To see just how many of the items on your holiday shopping lists you can cross off in just one trip visit www.facebook.com/familydollar.
And Family Dollar is more than a holiday shopping destination – you can save money every day of the year on both name brand and private brand products in health and beauty aids, household cleaning and laundry supplies, party supplies, seasonal decor, children and adult clothing and accessories, home decor, groceries, gifts and more. Make every shopping trip a special occasion by treating your family and yourself to even more of the things you want for yourselves, for others and for your home.