People with Diabetes Now Have a Choice
February 26, 2015 - 3:11 am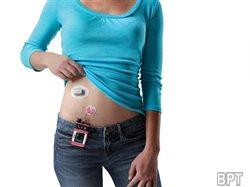 (BPT) – The Animas® Vibe™ Insulin Pump and Continuous Glucose Monitoring CGM System. Now FDA Approved in the United Statesi
The American Diabetes Association estimates that 29.1 million Americans – or 9.3 percent of the population – live with diabetes. As a complex, chronic disease, diabetes requires constant care and attention. This typically involves taking medication, monitoring blood glucose levels, and paying attention to food intake and physical activity – so finding the right tools is vital to successful diabetes management.
In the fall of 2014, the Animas® Vibe™ Insulin Pump integrated with Dexcom G4® PLATINUM CGM technology, received FDA approval in the United States for use for adults age 18 years and older. The arrival of the Animas® Vibe™ System provides patients with another valuable CGM-integrated pump option, allowing them to choose the insulin delivery system that best meets their individual needs.
Over the past several decades, there have been many developments and advances in diabetes care. One significant development of note is the availability of CGM-integrated devices. First introduced in 2006 and compatible with insulin pumps in 2008, CGM uses a tiny sensor inserted under the skin to continuously check glucose levels in tissue fluid through the day and night. A transmitter on the sensor sends information wirelessly to a monitor, providing real-time glucose values at regular intervals.
The Animas® Vibe™ System, with CGM integration, provides patients with a more complete picture of their diabetes than finger sticks alone. Clinical studies have shown that adults ages 25 years and older with Type 1 diabetes who use CGM therapy to help manage their disease often experience significant improvements in blood glucose control.ii Furthermore, patients who use insulin pump therapy in combination with CGM may obtain lower HbA1c levels relative to baseline and relative to patients who use multiple daily injections and self-monitoring of blood glucose.ii
Unlike other CGM-enabled pumps the Animas® Vibe™ System is the first and only insulin pump featuring Dexcom G4® PLATINUM CGM technology. The, Animas® Vibe™ System allows patients to view glucose data and administer insulin directly from the pumpiii, which means fewer devices to wear or carry. The Animas® Vibe™Insulin Pump is waterproofiv and has an easy-to-read color screen. More information about the Animas® Vibe™ Insulin Pump system can be found at www.animas.com.
i The Animas® Vibe™ System is approved for use for adult's age 18 years and older.
ii New England Journal of Medicine. 2008; 359:1464-76. Continuous Glucose Monitoring and Intensive Treatment of Type 1 Diabetes. Tamborlane, W. Beck, R., Buckingham, B: Pgs. 1464- 1475.
iii You must confirm your glucose reading with a fingerstick test before taking action.
iv Waterproof up to 12 feet for up to 24 hours; Dexcom G4® PLATINUM transmitter is water resistant up to 8 feet for 24 hours. CGM data is not communicated when in water.