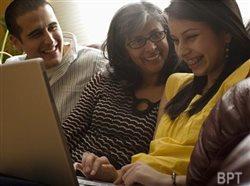 (BPT) – In 2012, the unemployment rate for Americans with only a high school diploma was 8.3 percent, compared to just 4.5 percent for those with a bachelor's degree. The rising value of a college education is illustrated through postsecondary enrollments, which nearly doubled between 1980 and 2010 – from 12 million to 21 million students, according to the Bureau of Labor Statistics.
Increased demand for a postsecondary education has impacted college affordability. From 1980 to 2010, the cost of college, adjusted for inflation, more than doubled at both public and private institutions. For many students, and often their families, financial planning has become as integral to the college enrollment process as applications and proficiency tests.
Financial aid experts like Michelle Stipp, director of student finance operations for DeVry University, suggest students explore all opportunities to decrease supplemental student loans that may be needed to cover remaining tuition costs.
"Financial aid that the student does not have to pay back should be the first priority," says Stipp. "This category consists of scholarships and grants offered by institutions and third parties, such as the federal government, state government or private or nonprofit organizations. These opportunities should be maximized to keep student loan levels as low as possible." The U.S. Department of Education provides an online financial aid resource at studentaid.ed.gov to help students plan accordingly. Stipp suggests also exploring the following options:
Online scholarship search tools
The sheer volume of options can make finding the right scholarship a challenge for prospective students. Scholarship search websites help students sift through the options. For example, scholarships.com or fastweb.com can aid in finding the right scholarship for each individual. These websites allow you to sort scholarship options by institution and relevancy.
Scholarship opportunities at your college or university
Beyond financial aid, many colleges or universities provide a variety of scholarship opportunities. Students and families often factor this in during the college search process. Scholarships can be awarded for many reasons, including academic excellence, extra-curricular participation and financial need.
DeVry University, for example, recently announced its Career Catalyst Scholarship, which is offered to qualifying students enrolled in classes beginning in September. The scholarship is designed to aid students throughout their college journey, so it increases in value each semester, up to a total of $20,000 in scholarship rewards depending on the degree program.
Employer reimbursement programs
Many employed adults also seek financial assistance when they choose to continue their education while working. In some cases, their employers provide tuition assistance or tuition reimbursement programs, through which employers offer to pay a portion of the employee's tuition while they are enrolled. Employer reimbursement programs are a great way to access affordable education options that can increase career potential.
A college education is more important today than ever before. As the value of a degree rises, so will the cost. From graduating high school seniors to working adults looking to continue their education, advance research and evaluation of financial aid and scholarship opportunities can help any student tackle the cost of education.